We love food. We love eating it. We love reading about it. We love writing about it. We love thinking about it. We just love it. That's why The Bogotá Post provides you with a restaurant review every edition – if we had the space we'd include a whole bunch more. But alas there's other stuff to write about too…
We thought we'd dedicate a section to the culinary wonders that Bogotá has to offer so that you, the loyal reader, can navigate the frankly embarrassing riches of restaurants and sail happily to the eatery that suits you – after all, with the city home to so many eating establishments, from around the world and for varying budgets, it can be difficult to pick your place.
Last edition we asked readers to enter our competition and write in with their favourite restaurants (the lure of a free meal ensured many a hungry response) and here we share with you some of the best Bogotá restaurants, with a handful of reviews from the team at The Bogotá Post.
If you have a favourite restaurant that's missing from these pages and which you think would deserve a longer review in a future edition, don't be shy – write to us at theteam@thebogotapost.com and let us know.
Happy eating!

Editor's pick – Di Lucca
Ever a fan of Italian cuisine (well, who isn't?), I'm always on the lookout for some flavours that will transport me back to my time living in Turin, be it Piedmont's own truffles and polenta, the Parmesan and Grana Padano cheeses of Emilia-Romagna, the Veneto region's huge variety of risotto, pesto from Genoa, the South's famed pizzas and seafood or a classic Florentine bistecca.
And while Bogotá is awash with Italian restaurants, I had yet to visit one that blew my mind, that had me reminiscing about sipping delicious house wine on the red and white checked tablecloth of a neighbourhood trattoria, perfectly-groomed families all speaking at once and expertly twizzling spaghetti on a fork, inexplicably managing not to leave a speck of sauce on their whiter-than-white shirts.
I'd heard people rave about Di Lucca for the last three years or so, yet I'd never set foot inside, wrongly assuming that a place of that supposed quality, which looked much to me like your typical upmarket eatery, would burn a hole through my pockets quicker than a flaming ferret.
Thankfully, however, I recently decided to take the plunge – although it turned out to be more of a wade through reasonably priced delicacies.
The food makes an immediate impression, with a variety of mouthwatering antipasti, including salmon, octopus and beef carpaccio. One could happily fill up on the platters and fried calamari, but that would be much more than a shame. For you'd be missing what follows.
To say that I have always been a fan of veal escalopes would be an understatement along the lines of "Italian food is OK". For me, any visit to an Italian restaurant starts with a quick scan of the menu to see if it's on there, followed by a swift slamming of said menu if so. This dish rarely disappoints and Di Lucca's version is spectacular – bigger than my face (you may have noticed that I am a fan of hyperbole, but in this case that's an actual measurement) and served with a generous helping of pasta, potatoes or salad, it really is a steal at COP$30,900.
Aside from the other veal and chicken dishes, the choice of six risottos and the seafood that do most Sicilian dining rooms proud, Di Lucca doesn't slack on the pastas. Fresh and simple – hallmarks of quality Italian cuisine – they are good value, starting at COP$21,900. Vegetarians should try the Al telefono.
I have yet to try the pizzas, but judging from the plates I saw rushing past me but I have little doubt they'll disappoint – if I can ever drag myself away from the Milanese.
The desserts will delight any sweet tooth, especially chocolate lovers, who have both brownie and oreo tartlets and a chocolate fondant to choose from. A vast selection of wines is available, starting at COP$28,900, with some much more pricey options for the connoisseurs.
Carrera 13 #85-32. Visit diluccatogo.com for delivery.
Bruto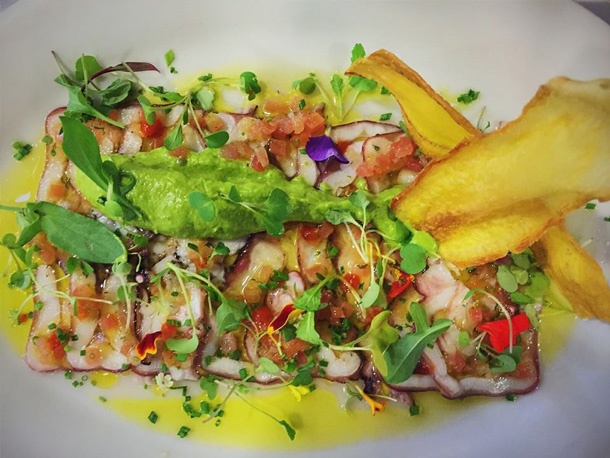 In a city with a number of tapas restaurants, it can be difficult to stand out. Yet Bruto does just that. Tucked away in Quinta Camac
ho, this gem has it all. The tapas are one of a kind, the cocktails are a true twist on the old favourites and the live music creates a really special atmosphere.
Good for: Fun with friends; dates; family dinners.
Carrera 10a #70-50
Mains from $26,000 – $39,000
By Laura Sharkey

Gordo
Looking for a great cocktail to go alongside superb food? If your pocket can handle it and if you can bear the wait, this is the place to go. Gordo is all about the details, with quality American food – you won't find better onion rings, and the hamburger is one of the best you can get your hands on in Bogotá.
Good for: Cocktails; meat lovers; fun with friends.
Carrera 4a #66-84
Mains from $19,900 – $49,000
By Sebastián Payán

Museo del Tequila
Without a doubt my favourite restaurant in Bogotá, this festive and tasty restaurant has a menu with a plethora of succulent options – the fajitas and burritos are out of this world. Not only is the food delicious, but the restaurant is very aesthetically pleasing, with excellent live mariachis playing sporadically on both floors of the restaurant. Not to mention the wide selection of tequilas on offer.
Good for: Fun with friends.
Carrera 13a #86a-18
By Aaron Stevens

Mordida
My favourite restaurant is in the Quinta Camacho neighbourhood, in a corner house that is infused with cultural heritage. Its different spaces – all of them cosy – include an outdoor garden, an intimate upstairs area, and the backyard, with a wood fired oven. Using local and national ingredients, the chefs mix Mediterranean cuisine with South American tastes and produce surprising, fresh dishes. From the carefully crafted appetisers all the way to the desserts I won't share with anyone, I have always been satisfied at Mordida.
Calle 69a #10-15
Mains from: $21,000
By Karen Attman
La Juguetería
La Juguetería has the best pork ribs around and delicious desserts. The decor is spectacular – an awesome and fun place for a birthday party since it is filled from floor to ceiling with toys. This is quite a pleasant place, suitable for most occasions. I recommend it highly.
Good for: Events; dinner with friends; meat lovers.
Calle 27 #4a-03
By Laura Fernanda López Buitrago

Emilia Romagna
Italian food is easy to find in Bogotá. The problem in this city is that Italian food often doesn't go much further than pasta and pizza. Emilia Romagna offers a menu that reminds diners that pasta isn't the only thing you can eat in Italy – while those on offer are top quality, there is also a huge range of meat and fish dishes, and antipasti.
Calle 69a #5-32
Mains from $27,000 – $89,000
By Sebastián Payán
Innovo
Great for a coffee, light bite, or slap up meal, Innovo's fresh menu is filled with a range of delicious ingredients. From chicken with fresh pesto and healthy sandwiches to steak wrapped in bacon and a Baileys creme-brulée to die for, Innovo is just as suitable for a mid-week lunch as a romantic dinner.
Calle 69a #5-59
Mains from $11,000 – $31,500
By Charlotte Mackenzie

Amarti
Usaquén is home to some fantastic restaurants, but none more so than Amarti. Tucked away behind a tiny door in the main square, upon entering the restaurant you are transported straight to the heart of Italy. The beautiful patio area and relaxed atmosphere would be enough, but the food is some of the most authentic you will find in the city. From the fresh pastas to the excellent pizzas, you will be sure to find something to whet your appetite.
Good for: Fine dining; pizzas.
Calle 119 #6-24
Mains from $22,000
By Sarah Wilson

Cacio e Pepe
One of my favourite restaurants in Bogotá is Cacio e Pepe Taverna Italiana. The variety of dishes is impressive but what I like most are the Tortelloni de ahuyama; the first time I tried them I was surprised. It is not only a good place to eat but also to have a few drinks in the afternoon on the terrace.
Good for: Classy American-Italian restaurant with great mixology.
Carrera 11a #89-38
Mains from $21,000
By Karina Santos

Sant Just Traiteur
This hidden gem just off the Plaza de Periodistas has something of a following among Bogotá's foodies. Their dishes are absolutely outstanding – I recommend the lamb with a mountain of mashed potato and ratatouille. Open for lunchtime dining, this is a little slice of France served up in central Bogotá.
Good for: Casual dining; bistro food.
Calle 16a #2-73
Mains from $25,000
By Charlotte Mackenzie

Flor de Loto
Excellent cooking and something out of the ordinary. If what you are looking for is traditional Indian cuisine, this is a great place to go. The curries are amazing and very well prepared. Importantly for me, you are not going to break the bank if you eat there. My recommendation is the chicken tikka masala.
Good for: Great Indian cuisine at reasonable prices.
Calle 85 #19a-24
Mains from $24,200
By Natalia Velásquez
Lure Media recommends…
---

El Bandido Bistro
A French-influenced restobar that creates a unique experience for diners, with delicious food, excellent service and live jazz. It's a perfect place to grab a bite with friends and, if you're looking for a change of venue, simply head on to its bar Enano for a few drinks.
Address: Calle 79b #7-12
Phone: (+57 1) 212 5709 / (+57) 311 472 2327
---

Casa
In this beautiful house, considered architectural heritage, diners are treated to some of the best Mediterranean food Bogotá has to offer. With a sharing menu and a space made up of various ambiences, you will feel right at home here.
Address: Carrera 13 #85-24
Phone: (+57 1) 236 3755 / 704 4606
---

Cantina y Punto
This innovative, fun and friendly Mexican restaurant brings the country's most authentic flavours to the Colombian capital, with food served around the bar, ensuring a truly Mexican experience.
Address: Calle 66 #4a-33
Phone: (+57 1) 644 7766
www.cantinaypunto.co
---

Versión Original by Paco Roncero
The famed tapas by the 2 Michelin-starred chef, Paco Roncero, are within easy reach at his restaurant in Bogotá's Zona G. The tapas bar on the first floor allows you to share exquisite dishes around the table with friends while listening to the live flamenco music (from Wednesdays to Saturdays).
Address: Calle 70a #5-67
Phone: (+57 1) 744 668 / 744 6689 / (+57) 321 490 7546
www.versionoriginal.co
---

La Despensa
The rustic wooden tables and the shelves and cupboards housing wines and ingredients in plain sight give this restaurant a unique feel. Taste the best Peruvian cuisine in famed Latin American chef Rafael Osterling's second restaurant in Bogotá.
Address: Calle 70a #9-95
Phone: (+57 1) 235 8891 / 235 8878
www.rafaelosterling.com
---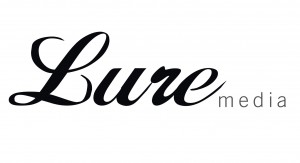 Lure Media are producers of the Lure City Guides for Bogotá and Cartagena that showcase the best in cuisine, culture, hotels, shopping, 'rumba' and more… Plus, a dynamic guidebook called Living in Bogotá – a practical guide by expats and locals for expats.
info@luremediagroup.co
Mobile: (+57) 320 866 98 30
www.lurecityguide.com / www.livinginbogota.co

Sr. Kim
This amazing Korean restaurant is well worth a visit. The superb meals are made from authentic ingredients, which are regularly imported. But it's still great great value – the average main course is about $13,000. There's a wide range of mouth-watering options, many of them suitable for vegetarians.
Good for: Outstanding Korean food.
Calle 78 #12-09
By Tatiana Viancha

Bogotá Pop-Ups
I'd like to nominate Bogotá Pop-Ups as the best choice for dinner in Bogotá – far more than just another restaurant, it is an experience in itself, offering mouth-watering menus and truly unique dining approaches. The pop-up dinners they organise take place in secret locations like apartments and mansions, where guests sit together at a long table and make friends with strangers. I love the high-quality homemade dishes, exciting locations, and the opportunity to meet new people.
Good for: Unique dining; meeting people; home cooking.
Address: Varied
Costs vary depending on the event.
By Anamaría Vargas

A Seis Manos
This indie restaurant and cultural centre, with vaulted glass ceilings, abstract art and canopied tables, has a uniquely serene feel, far removed from the fracas outside. They serve excellent French-Colombian fusion food with great cocktails. There is always at least one veggie option as well as great sharing platters, and an extensive drinks menu. They have a packed diary of cultural, film and music events. –
Good for: Vegetarians; culture; fun with friends; cocktails.
Calle 22 #8-6
By Ellie Penney

Dhaba
If you have taste buds, you probably like Indian cuisine. The problem: where to get Indian in Bogotá that's authentic but not expensive? Dhaba is my go-to spot, and one of my favourite restaurants in the city. Plus, they're sensitive to spice level requests; making it as hot as you want for those in your group that like it spicy, while making tasty mild dishes for those that don't.
Closed from Jan 17-21 and Feb 8-24.
Good for: A night out with friends; vegetarians; casual dining.
Calle 33a #19-17
Mains from $16,000 – $23,500
By Greg Haugan

Kathmandu
My favourite restaurant is Kathmandu, located in Usaquén, with a magical atmosphere, bright colours, beautiful mirrors, sculptures and paintings (which are for sale). Although expensive, the food is delicious, especially if you like lamb, which is not so common in Bogotá eateries. At night you can see traditional belly dancing shows. If you are fond of Asian culture and cuisine, this is definitely the place for you.
Good for: A taste of Asia.
Carrera 6 #117-26
By Olga Lukyanova

Arigato
Arigato is my favourite restaurant. The almost monastery-like atmosphere in the kitchen work area is a stark contrast to the bustle in the serving area. Run by a husband and wife team, they offer that homey touch with reasonably priced and tasty Japanese food.
Good for: Reasonable prices; home cooking.
Calle 80 #11 – 28
Mains from $19,000
By Rainier Latchu

Felipan
Smells from Chapinero's revelatory bakery and vegetarian restaurant draw long queues at lunch time, a truly superior corrientazo. The menu, different every day and wonderfully inventive, uses locally-sourced ingredients and has satisfied many a dedicated carnivore. Mouth-watering chocolates and breads are on offer downstairs and there is an á la carte evening menu.
Good for: Vegetarians; eating on a budget; healthy eating.
Calle 51 #9-73
By Ellie Penney

Masa
The perfect place for freshly baked bread, pastries and coffee in the morning, with great sandwiches, tartines (my favourite is the roast beef) and salads for lunch. You can create your own salad from a variety of delectable and fresh ingredients. In fact, even if I ate lunch there every day, I could still enjoy a completely different salad each time. Masa serves what I believe is the best almond croissant in Bogotá.
Good for: Casual dining; breakfast; brunch; light bites; pastries.
Calle 70 #4-83 and Calle 81 #9-12
By Linda Vosele

Quinua y Amaranto
One of my favourite restaurants is Quinua y Amaranto, a small but cosy vegetarian restaurant in the heart of Candelaria. The food is best described as fresh and healthy home cooking. It is the best vegetarian restaurant in Bogotá: high quality food, great service and affordable prices – serving up an excellent corrientazo.
Good for: Vegetarians; lunch; casual dining.
Calle 11 #2-95
By Viviana López

Hippie
My favourite restaurant in Bogotá is definitively Hippie, since it has everything I like! Organic products, unique recipes with national and international flavours, and many vegetarian options. Not only is the decoration incredible, they also have a book swap, yoga classes, divine cocktails and an inspiring decor that highlights local customs.
Good for: Vegetarians; home cooking; casual dining.
Calle 56 #4a-15
By Jennifer González

El Meridiano
In the Centro Internacional area there is a hidden jewel. El Meridiano is a cosy restaurant perfect for lunch when you are downtown. They have a set menu for around $21,000 and other options that can rival the posh restaurants in the Zona G or Zona T at a very reasonable price.
Good for: Cheap lunches casual dining
Calle 27 #6-73
By Juan Camilo Palacio
A quick word on our advertisers…
---
Alo Brasil: Offering a delectable taste of Brazil in the Macarena, this unusual eatery dishes up traditional and imaginative dishes in a bright and airy space.

Calle 26c #4-42
---
Bogota Beer Company: The BBC menu features an imaginative selection of sharing platters, from chicken wings to cheese sticks, with calamari, fish tacos and the house nachos. Plus burgers, sandwiches and desserts.

Throughout the city
---
Champs: Quality food for you to chow down on while you enjoy the sports on offer. The house specialty is the chili cheese fries, and there's also wings,burgers, nachos, pizza and much, much more.

Centro Comercial Salitre Plaza
---
Dubai: Authentic Arabic food at great prices – owner Nadeem tells us it's one of the few places in the city to serve goat – plus classics like shawarma, falafel, hummus and arabic lamb.

74 #11-93
---
La Estación del Expresso: With more dishes than you can shake a stick at, there's an extensive grill selection, burgers, snacks and sharing plates – all the nosh you need to fuel a night of dancing.

Calle 49 #9-85
---
Monkey House: Bringing gastropub culture to Bogotá, the team are particularly proud of their beef wellington. Expect pub classics like pies and fish n chips alongside more unusual curries and salads.

Chapinero: Calle 70a #8-55 / Usaquén: Calle 119b #6-21
---
The Pub: With the solid pub classics you'd expect – in a fun twist the dishes are named after famous Irish landmarks and people. Don't miss the all day Irish breakfast.

La Candelaria: Carrera 3 #12-37 / Zona T: Carrera 12a #83-48 / Usaquén: Carrera 6a #117-45
---