When:
October 28, 2017 @ 1:00 pm – October 29, 2017 @ 2:00 am
2017-10-28T13:00:00-05:00
2017-10-29T02:00:00-05:00
Where:
La Burguesía Burger Club
Cra. 11a #93-30
Bogotá
Colombia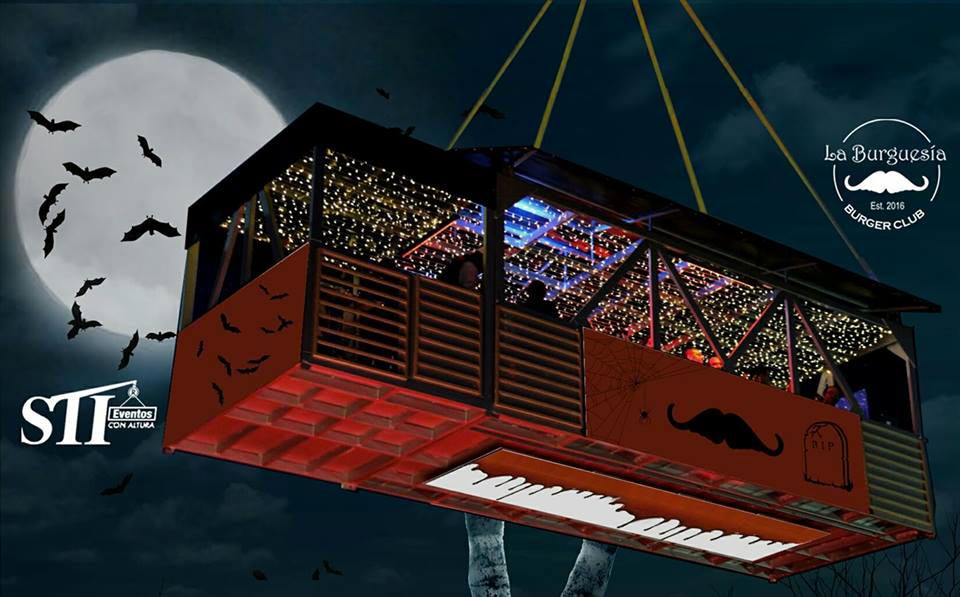 It's burgers and cocktails dressed up with a live DJ at this unusual event. As if hoisting groups of 22 people at a time 30 metres into the air to watch some sort of show isn't enough, they've got to make it Halloween-themed as well. Everybody gets a go apparently, but we'd recommend trying to get the swinging in the air bit of the night done before you eat the hamburger combo or try too many cocktails.