When:
2023-07-11T20:00:00-05:00
2023-07-11T20:15:00-05:00
Where:
Edificio City Business, Salón Zeus
No.
Tv. 23 #9773, Bogotá
Colombia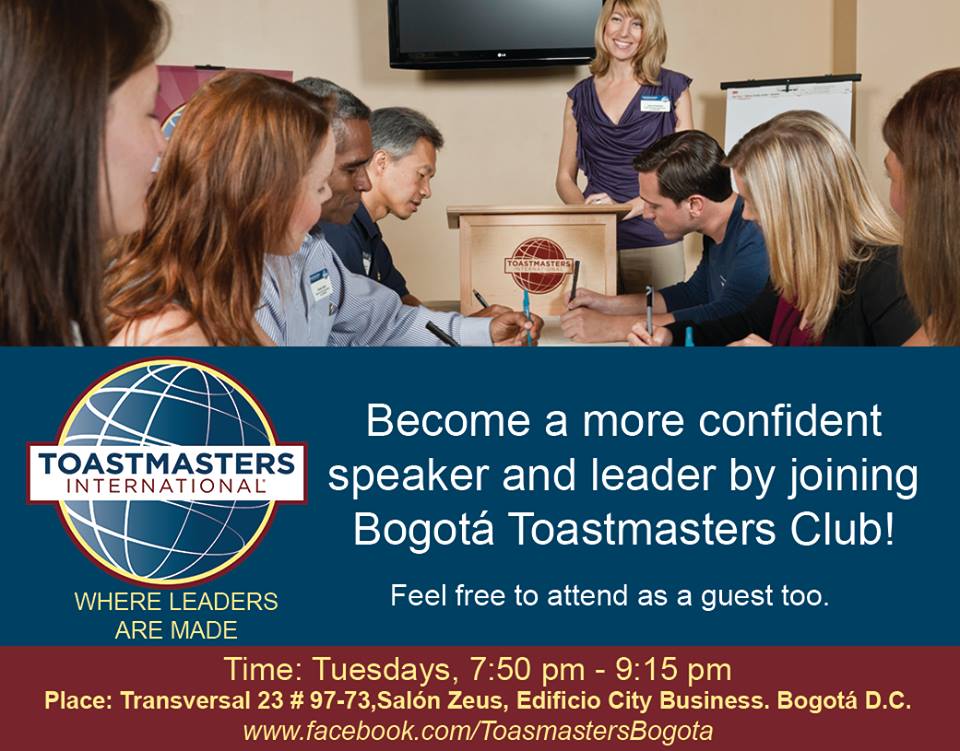 Are you nervous about public speaking? Does the thought of a wedding speech or office event have your knees knocking? Well no need to worry, we have a workshop for you. The Bogotá Toastmasters Club are part of a global non-profit and meet every week to improve their speaking and leadership skills – newcomers are welcome.
Related: What else is there to do in Bogotá?