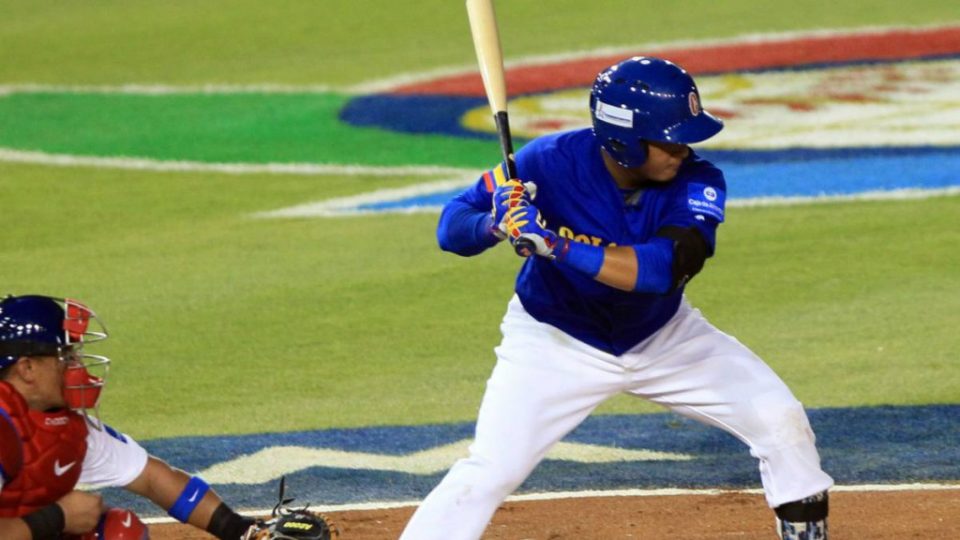 Colombian baseball team finished empty handed in their first appearance at the World Baseball Classic, but earned respect with a victory over Canada and extra innings defeats over Dominican Republic and eventual winners USA.
---
With one victory and two defeats in the first round, the Colombian baseball team's participation at the World Baseball Classic ended in the opening round, but the Tricolor exceeded expectations with their showings.
In the opening game at Marlins Park in Miami against the hosts, three consecutive two-out doubles by Jesús Valdez, Adrián Sánchez and Mauricio Ramos gave Colombia a stunning 2-0 lead in the fifth inning. The hosts equalised in the sixth but some good pitching from Chicago White Sox star José Quintana and spectacular catches from centre fielder Tito Polo meant the game went to extra innings. Colombian reliever Guillermo Moscoso suffered from a lack of control in the 10th inning as he walked two hitters before giving up a walk-off single to Baltimore Orioles centre-fielder Adam Jones, the USA winning 3-2.
A day later against Canada, Atlanta Braves pitcher Julio Teheran took the mound. After a difficult start, Colombia rallied back from 1-0 down to claim a 4-1 victory. The first Colombian victory in the history of the World Baseball Classic.
In the last game versus defending champions, the Dominican Republic, Colombia needed a victory to maintain a serious chance of progressing to the next round. At a sold out Marlins Park, Colombia kept their opponents close, after a shaky start from Barranquilla-born minor league pitcher Nabil Chismatt, and after six innings of scoreless relief pitching, the game went into extra innings at three runs a piece. Miami Marlins pitcher Tayron Guerrero racked up two strike-outs in a dominant 10th inning appearance, but his teammates were unable to even register a baserunner against the DR's equally dominant Enny Romero. This brought the game into the 11th inning in which the rules dictate that the teams start with runners on first and second base.
Reliever William Cuevas gave up the lead as Dominican catcher Welington Castillo laced a two-run single to leftfield. This opened the floodgates for the Dominican Republic to win in a 10-3 rout.
The team left the tournament with their heads held high, and the American press was full of praise for their performance, with USA Today writing "The whole Colombian baseball squad earns a distinction for changing perceptions about the level of its baseball in a matter of three games". The USA went on to win the final at Dodger Stadium against Puerto Rico for their first WBC title.
---