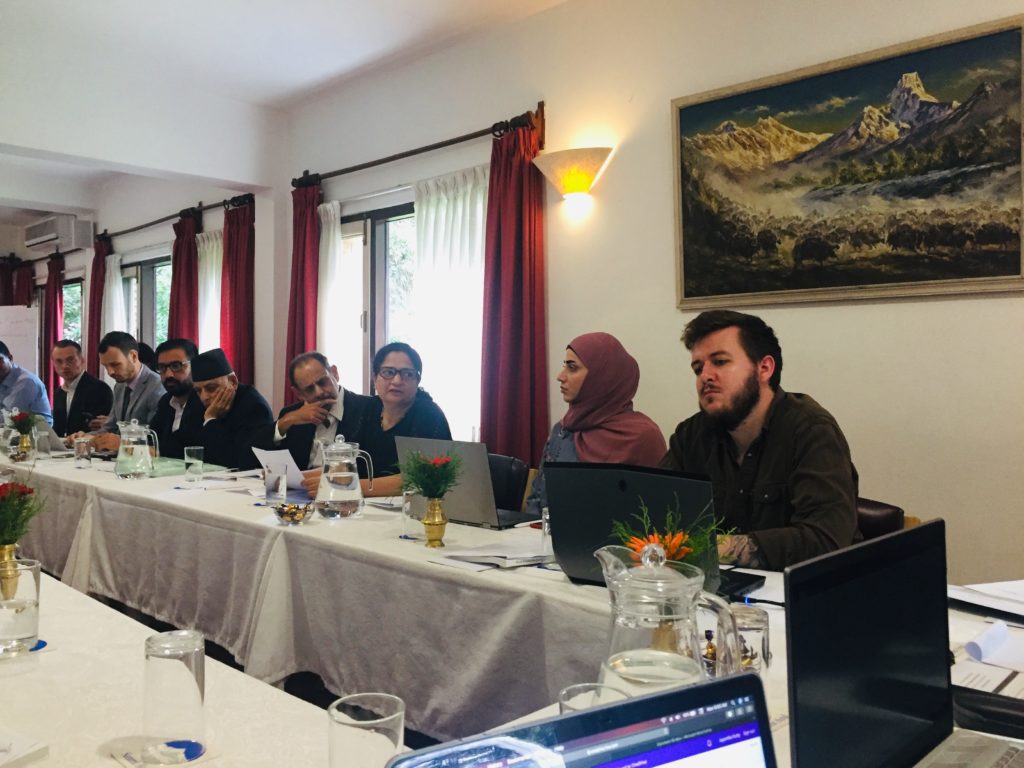 Journalists and water experts convened in Kathmandu, Nepal on September 23 and 24 for a workshop, organized by Mumbai-based think tank Strategic Foresight Group (SFG), to educate the media on global challenges related to water and peace.
"Many people are not aware, but we've found through our research that any two countries engaged in 'active' water cooperation do not go to war for any reason," said SFG President Dr. Sundeep Waslekar.
The summit hosted an international panel of over 20 journalists from outlets such as the Economist, TIME, National Geographic and the BBC. Over the course of the two days, they presented about trans-boundary water issues that affected their respective regions as well as challenges and opportunities that face reporters covering topics related to water.
Among the regions discussed was the Amazon river basin, which incorporates Colombia, Brazil, Bolivia, Ecuador, Guyana, Venezuela, Suriname and Peru. Containing 20 percent of the world's freshwater, the basin is increasingly affected by mercury poisoning from artesanal and illegal gold mining. According to the World Wide Fund For Nature (WWF), mercury, a key component in gold extraction, "is estimated to alter the health conditions of over 1.5 million individuals across the basin."
"Water issues, particularly pollution, can't be seen only as national issues. They impact entire basins," said Andrew Wight, an Australian science journalist based in Medellín whose work has appeared in NBC News, Nature and Science.
Taran Volckhausen, a freelance reporter for Mongabay, National Geographic and The Intercept, who has also spent extended periods reporting from Colombia, spoke about the challenges environmental reporters can face in the region.
"The Amazon region, especially in Colombia, lacks basic institutional presence and insecurity is rampant," Volckhausen told The Bogota Post. "This means that illegally armed groups, organized crime, and corrupt government officials are able to get away with perpetrating environmental crimes and human rights abuses against campesino [peasant] farmers and indigenous communities."
Volckhausen added that although there are ways to manage the risks involved with reporting on these crimes, "environmental journalists must be conscious of security conditions for both themselves, and most especially their sources when reporting in the Amazon region."
Another challenge facing reporters covering trans-boundary water issues is a lack of reliable, expert sources and collated data.
Strategic Foresight Group introduced workshop delegates to its Water Cooperation Quotient, a barometer to assess the risk of war between countries that share fresh water sources, as well as its concept of Blue Peace — a system which aims to transform competition over water resources into peaceful collaboration.
SFG also presented key recommendations of the Global High Level Panel on Water and Peace with the aim to educate the media and enable its members to cover water and peace linkages in an effective way.
As disputes over water become an "increasing source of international tension," SFG argues it will be more important than ever to have members of the media educated about how water can be used as a tool for war or peace.