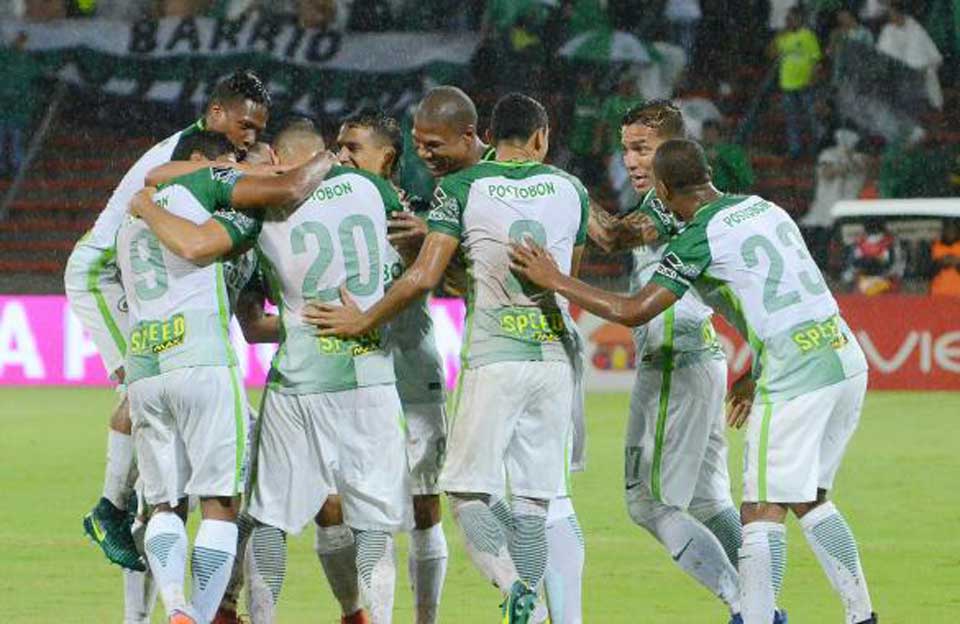 Atlético Nacional is dominating the league as we close in on the final stages of the Liga Águila. Independiente Medellín has also qualified with the battle for the remaining six places in the season final still going strong with four rounds left to play.
---
Atlético Nacional has already taken one of the eight spots in the season finale. With four games to play, they are only one point away from a points record. That is, since the league was expanded to 20 teams at the start of 2015. Whether it is with their first team or with the reserves, they are winning almost every game and boast a 10-game winning streak in the league. 
Successful manager Reinaldo Rueda experiences no problems in the league, but it's a different story with the Copa Libertadores. With two games left to play, the reigning champions are on the brink of being eliminated. But with star striker Dayro Moreno finally hitting his form and national team offensive midfielder Macnelly Torres in great shape, there's still a small chance they can make it to the next round. The return of the Continental Super Cup versus Chapecoense – played on the day of print – could also be a massive boost for their confidence and trophy cabinet.
Behind Atlético Nacional and Independiente Medellín, who've also already qualified, there is a fierce battle going on for the other top eight spots. There's a good possibility that the leading teams from all three big cities will make it to the playoffs. In Medellín there is no worry about qualification, but Cali and Bogotá can't count their chickens just yet. Freshly promoted from the second division, América de Cali is in a good position to make it into the playoffs, especially as revelation Cristian Martínez Borja is in sparkling form. City rivals Deportivo Cali are just as close heavily leaning on goals from striker Jefferson Duque.
In Bogotá, Independiente Santa Fe can be fairly comfortable about their place, despite a negative goal difference. Los Cardenales are being criticised for their defensive game plan and irregular performances, but since they're competing in both Copa Libertadores and the league, they are doing just enough to make it through.
Millonarios is the sixth team from the big cities to again be experiencing a disappointing season. Los Embajadores don't have any problems at home, only dropping points against Nacional and Medellín, but their appalling away form has seen them pick up just five points in eight games. With the majority of games left happening in Bogotá, they are still tipped to make it into the top eight, but not without a fight.
This is a season that Junior de Barranquilla will want to quickly forget. At the start of the season new manager Alberto Gamero came in with high hopes of a revival. But poor performances –  presumably because key players in the squad had deserted the manager and played badly on purpose to get him out – Gamero was given his marching orders. Julio Comesaña returned in for his seventh(!) term at Junior's helm, boasting only a single title in 1993. Not very popular with the fans, he will also be in charge in the second semester of this year.
Atlético Huila's season seemed to fizzle out with no chances of qualification. Worse, the club lived through a tragedy on May 7, when their 21-year-old centre back Eduard Gutiérrez was killed in a car crash