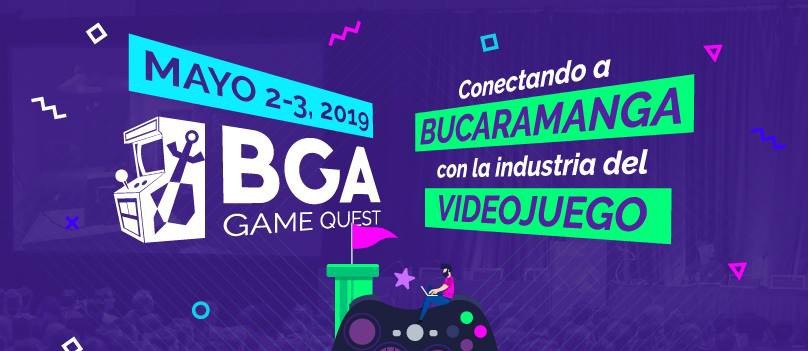 The first ever event for videogame developers in Bucaramanga promises to strengthen the video game industry in the region.
---
Bucaramanga is putting itself on the Colombian gaming map with a two-day event that will attract national and international speakers from top videogame studios. On May 2 and 3, attendees will have the chance to hear from panellists who bring a wealth of experience both in developing games and in creating their own companies.
The idea is that their knowledge will give a regional boost to the industry.
In this edition of BGQ19 you will find panelists such as Rami Ismail (Vlambeer, Holland), Randy Greenback (Gun Media, USA), Luis Villegas (Bungie, USA), Antonio Uribe (HyperBeard Games, Mexico), Eivar Rojas (Efecto Studios, Colombia), Luis Daniel Zambrano (Teravision Games, Colombia) and Maureen Berho (Niebla Games, Chile).
There will be plenty of opportunities to interact with them through conferences, panels and workshops.
The event focuses mainly on Latin American developers and is part of a longer term effort to stimulate the gaming industry in the region. The organisers – videogame studio Below the Game and the Bucaramanga Chamber of Commerce – also worked to get the city selected as one of five official Colombian venues for the international Global Game Jam.
The event takes place on May 2 and 3 at the headquarters of the Chamber of Commerce of Bucaramanga.
Get your tickets at http://www.bgq.com.co
Sandra Castro is the editor of https://tangrandeyjugando.com/ – a site dedicated to video gaming in Colombia.
Sandra Castro is a social communicator who graduated in journalism from the Universidad Externado. She is the founder of Tan Grande y Jugando (TGYJ), where she works as a journalist, Vlogger, gamer and researcher. Sandra is currently working towards her master's thesis in political communication, with a plan to support the video game developers in the country.