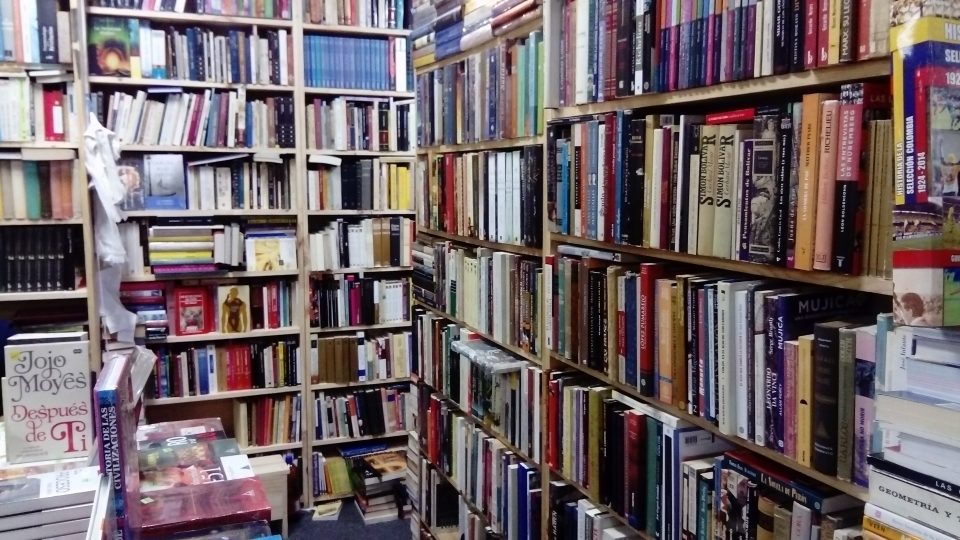 As Corferias throws open its doors for almost two weeks of bookish action, there's talks, authors, cultural celebrations and of course books galore. Our team is on the ground to bring you the best of FILBo 2017.
---
Somos libros! Well, not literally, but that's the tagline for the Feria Internacional del Libro en Bogotá, FILBo 2017. The gargantuan event has arrived once more with a plethora of things to do and see. Yet again, Bogotá has delivered a world-class event, accessible to all.
How best to enjoy FILBo 2017? Well, with such a veritable myriad of delights, take your time. Honestly. It's so huge that you'll want time to sit down and chill out. The bottom floors of pabellónes three and six have bookshop after bookshop after bookshop. It can get repetitive, so try and duck in and out to avoid overload.
If you're looking to study or if you wear glasses, check out the academic sections at the top of pabellón three and bottom of eight. It's a chin-stroker's paradise, but no smoking your pipe indoors please! English books can be found in both the big Panamericanas, plus their stand in pabellón six. Bookworm in pabellón six are another good bet. If second handers don't bother you, look for the always reliable El Tope in pabellon three, or the two stores under pabellón 20, at the back of the fería.
Readers looking to save a few pennies will enjoy the enormous Panamericana discount occupying all of pabellón seven. Gumption will be rewarded with fabulous deals on old stock and there are treats to be found among the dross if you are willing to forage. The only other publisher to have a whole dwarf pabellón is Penguin/Random House, who have commandeered number five. Superb quality and a good bet for hard-to-find books, but that's matched by a higher cost.
Kid's books are at the back, accompanied by lashings and lashings of games and toys. Most of them are educational, which feels a little sad, honestly. Having said that, one little rebel managed to skateboard down a ramp in an admirable display of freedom and anarchy. Ecopetrol have put up a big area to encourage reading via cuddly mascots and the like, which should buy some peace and quiet for you.
Away from the bookstores, there's plenty going on. Talks from authors are everywhere, as well as themed discussions around literature, journalism, travel and cooking. You name it, someone's going to be bantering about it. Although JM Coetzee spoke early, VS Naipaul is another Nobel winner who will speak next week. FilBo does nothing by halves, not even Nobels! Check the listings for book signings as well.
Plan your day by checking out the programme online – expect long queues for big events, so make sure you get there early.
Where to sit and chill then? Well, two options stand out like thumbs belonging to a blind blacksmith. Arcadia, opposite the press office at pabellón 20, and the Club Colombia bar at pabellón three. Arcadia serves up tasty treats for tuppence ha'penny – COP$1,200 will buy a bottle of water! Sponsored by Semana and Tostao, it's efficient and cheap, as well as relaxing if you can find a seat. The Club Colombia bar must be a loss leader – drinks are a measly COP$2,500 and the view commands fabulous vistas across the fería. Cracking stuff, even if it was somewhat swamped by giggly students at times. There's a BBC hidden at the very back of the fería as well.
So come along and enjoy the literature. Who knows, maybe you'll become a book too! Maybe even a very good book like Bravo Two Zero by Andy McNab, which actually improves on every read.
---