10 Genius Vendor Ideas for Events that Will Promote Your Brand
Setting up a booth at an event and not sure how to stand out among the crowd? We put together ten genius vendor ideas for events that will promote your brand!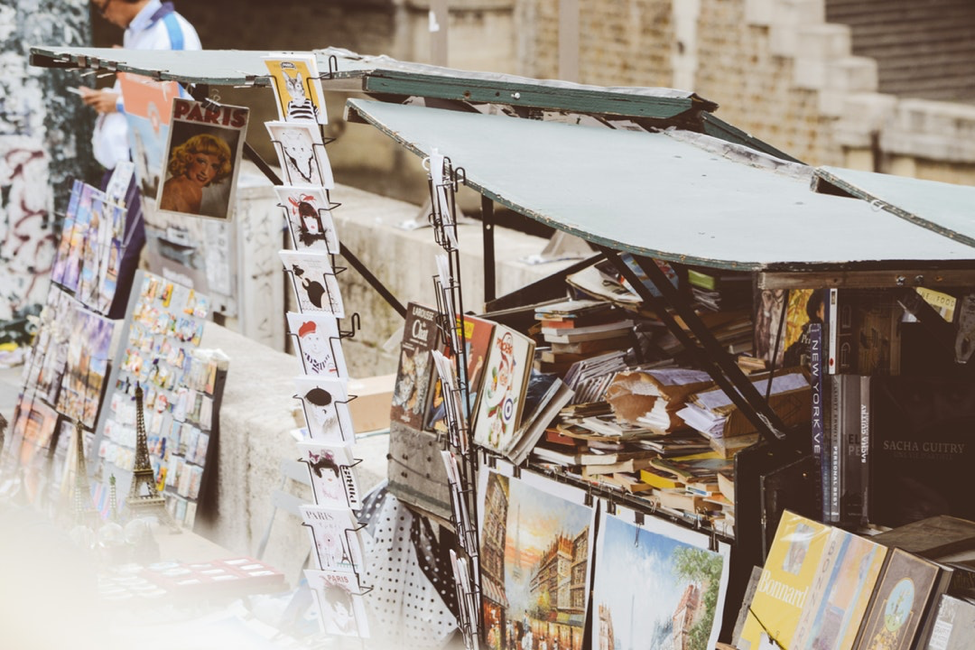 More than 40% of marketers believe that events are the single-most effective marketing channel.
The trouble is that your competitors will also believe the same. The competition to grab the attention of event attendees can be fierce.
With a huge range of booths at most events, you need to be able to stand out from the crowd and promote your brand. What can you do to set yourself apart from the other booths?
Read on as we take a look at 10 great vendor ideas for events.
1. No Charge to Charge
If you're going to an event you're going to be there for a long time. You'll also probably be using your phone to take photos, exchange numbers, and more.
All of which means that your phone battery can take a serious hit. Draw people to your booth by offering a free place for them to charge their phones. Once you've hooked them you can wow them with the rest of your marketing.
2. Stand Out
If you want people to be drawn to your booth then it needs to stand out from the crowd.
A colorful branded display will not only promote your brand but also make you visible to people at the event. Gazebos, marquees, and signage are vital if you want to get noticed. There are companies that can provide you with custom printed versions, such as the Event Display range.
These days, a great looking booth is a must.
3. Meet Their Needs
If you can offer the attendees something that they need, then they're far more likely to stop at your booth.
We've already looked at providing somewhere to charge a phone. There are plenty of other things that you can offer. Try putting out some branded bottles of water, as people are going to get thirsty from talking all day.
Snacks are also a great way to draw people in; no one has ever been able to turn down the offer of free cookies and muffins. Once they're at your booth, they're an easy target for your marketing spiel.
4. Provide Some Fun
Let's face it, trade shows are rarely particularly entertaining.
So try and offer a little fun at your booth. Running competitions is a great idea. You could even host a game show which is guaranteed to draw a crowd. When other guests hear the sounds of fun being had, it will draw more of them to your booth.
Make sure you have plenty of branded swag to give out as prizes.
5. Give Good Swag
If you're giving out swag as prizes, or just as promotional gifts then make sure it's good quality.
A box full of branded pens isn't really going to impress anyone. Try to get creative with what you offer; if other guests see someone with your eye-catching swag, they'll be more likely to hunt down your booth. Consider useful items such as power banks, USB sticks, phone covers, and more.
6. Go Large
If you're giving out swag as prizes, this is a great opportunity for you to get some promotion around the entire venue.
Give away your swag in branded bags, and make sure that they're large and bright enough to be easily spotted. If you do so, then guests at the event will be unknowingly marketing your brand for you, wherever they go. If it's a good quality tote bag, they may even carry on giving you free marketing back in their home town.
It's too good an opportunity to miss.
7. Let Them Get Hands-On
Another way to make the day more fun for people visiting the event is to let them get hands-on with things.
If you're promoting a product, make sure they have the opportunity to pick it up and play with it. If you're promoting an app, a giant interactive phone running a mock-up of your software is a great way to draw people in.
The more interactive you can make your booth, the more people will stop by.
8. Keep Clutter-Free
When you're manning your booth, it's very easy to let it get messy very quickly.
A messy booth not only looks unprofessional but it also detracts from your brand. Attendees' eyes are drawn from your beautiful logo to all the trash around your booth. It really creates a poor impression.
Keep things clean and tidy and your booth will look great all day long.
9. Augmented Reality
Tech is a great way to make your booth stand out, as well as being a brilliant way of convincing people to give you their details.
Set up an augmented reality treasure hunt around your booth, with AR items for people to try and find. By getting users to sign up via an app in order to do so, you can collect their emails at the same time as giving them something entertaining and memorable to do.
You earn some great leads and they have a great time. It's a win-win.
10. Free WiFi
With thousands of people attending big events, WiFi and phone signals can be patchy at best.
Offering free WiFi at your booth is a real crowd-pleaser. Even better, you can use the login splash screen to promote your brand and ask for an email address in order to sign in.
Once again, you're providing a service, but also getting some great leads in return.
Found These Vendor Ideas for Events Useful?
If these vendor ideas for events have been useful for you, then we have plenty more great content that you will love.
We have a wide range of articles to help you with your business, as well as information about doing business in Colombia. We also have articles on topics from travel and language to sport and entertainment.
Check out our blog– whatever you're looking for we're sure you'll find something really useful right here.
This article is a sponsored post.