Techstars Startup Weekend was hosted this July 28-30 in the city of Armenia, the capital of the Quindío department in Colombia, in a boost to further the tech ecosystem in the region.
The organization was founded in July 2007 in Colorado by Andrew Hyde, with the model quickly expanding to cities around the world. Today Techstars Startup Weekend has supported over 200,000 entrepreneurs across the globe.
Led by organizers Julian Arango, Juan Duque, Daniel Munoz and Paulina Tabares, over the weekend in Armenia more than 90 entrepreneurs worked together to bring their ideas to life.
In the event's last day entrepreneurs presented their ideas to a group of judges that included Juan Pablo Ramírez, co-founder of Naranja Media; Andrea Concha, Rector at EAM; and Sofía Caro, a team member of Publicize.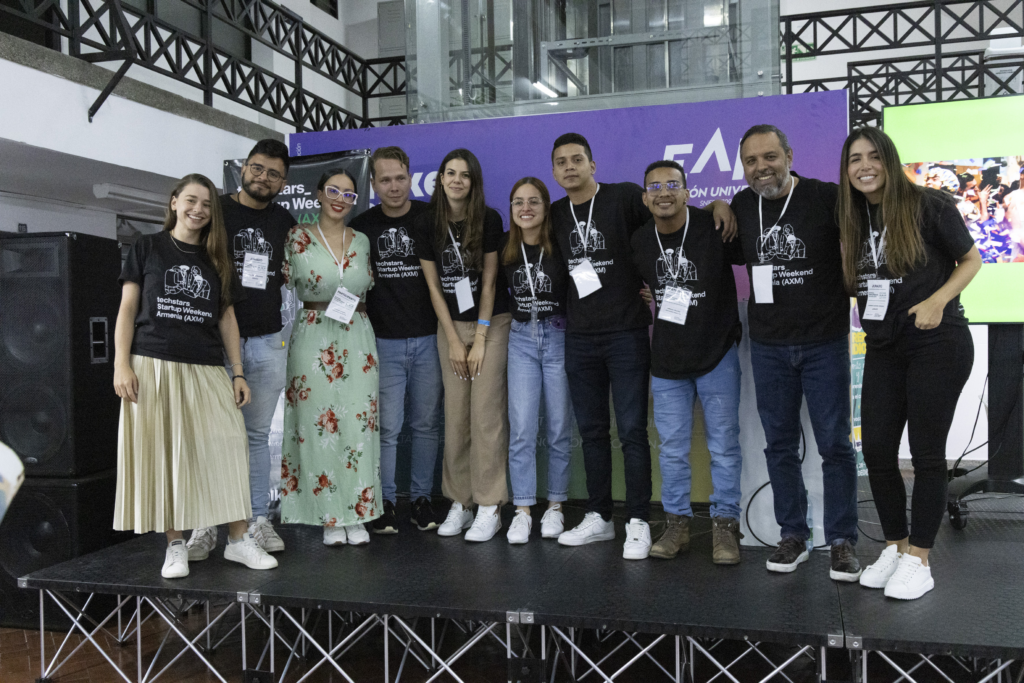 The first place winner was the venture Danki, an idea started by the team of entrepreneurs Jefferson Cifuentes, Pablo Gómez Londoño, Valeria Osorio Pérez, Jhon Stiven Cardona Berjan and Ana Sofia Londoño.
As the winner of the event, the team received a 14-week membership to the digital business incubation, and access to a co-working space during the same period thanks to El Hub Ventures.
In second place was Tama Experience, which included Juanita Arias Palacio, Maria de los Angeles Bernal Rodriguez, Daniela Hoyos, Alejandra Muñoz and Luis Correal Viveros.
The third place winner was TrueLove, with Juan Diego Garcia, Elisa Gil, Paula Téllez, Monica Aristizábal, Carlos Andres Beltrán Gómez and Margareth Laverde.
Armenia, approximately a 4 hour drive from Medellin, is a part of the coffee axis in Colombia, and is one of the main centers of country's national economy.
The historic center of Armenia was named as part of the "Coffee Cultural Landscape" of UNESCO World Heritage Site in 2011.
Techstars is a global investment business that provides access to capital, one-on-one mentorship, a worldwide network and customized programming for early-stage entrepreneurs. It is one of the most recognized startup organizations in the world.