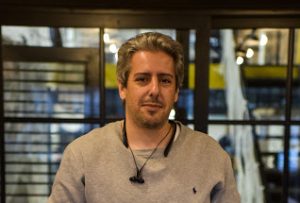 Dave Mejia is a blockchain strategist and engineer from software development firm Talos Digital, which has offices in Medellín as well as New York, Montreal and Austin, TX. Mejia and his team are currently working on at least five apps that use blockchain technology, ranging from fields such as insurance to money handling.
The Bogotá Post visited Talos and spoke to Mejia about the appropriate use of blockchain, how the technology can be applied in Colombia and the importance of keeping it human.
In a world where companies opt to use blockchain to handle a problem that could often be solved using a conventional solution, Mejia insists that blockchain should only be used for "adding value and making things better," whilst at the same time, "reducing inefficiencies and making things more transparent and robust."
"With blockchains…everyone can see who's getting what, so it would be very difficult to scam. The tide goes out and you know who's swimming naked."
"Right now everyone's all hot and bothered with blockchain," Mejia told The Bogotá Post, describing the standard conversation topics at some of Colombia's biggest tech conventions. "A lot of people talk about blockchain and use it as a buzzword… but they don't realise that it's a tool, you have to find the right use case for it… the right time to use it," he added.
What's most important, he stated, is knowing what blockchain technology can and should be used for. In other words, "trying to find the inefficiencies in the market and making the most of them." For example, one of the projects Talos is working on at the moment uses blockchain as a ledger to hold information for insurance companies, acting as a more secure and robust virtual database, which does not rely on just one site should it go down.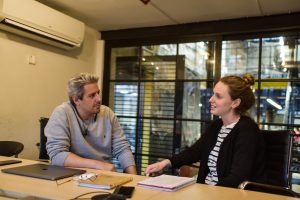 "A good use case for blockchain is insurance information, blockchain is basically… a database, and because it's not in one particular place… it's not as likely to come down to be dependent on one point of failure, which is very useful," he explained.
Although blockchain is a technology in its own right, the cryptocurrency Bitcoin continues to be thought of as the sole barometer for all blockchain activity, which Mejia finds problematic. Bitcoin, he believes, does not account for human nature.
"There are very few players that are actually mining [Bitcoin] and the requirements to do so are quite high… [so] the idea that it was supposed to be democratic, that everyone was going to have access to it… falls apart and it becomes a feudal system," he said.
Another downfall with Bitcoin, he added, is that what's mineable is finite, "so once the last bitcoin is mined, you're going to have a fixed supply which means automatic deflation, because there are going to be more people, more demand, less coins and prices going down."
"That's why, in some respects, I'm very conservative about security… about making things work. I'd rather have stuff work than be new and sexy," he said.
When it comes to the implementation of blockchain on a governmental level, Mejia praised Colombian President Iván Duque for supporting the technology, particularly during his presidential campaign, and championing its potential to fight the never-ending struggle against corruption.
"It's great that Duque is actually aware of the idea. And yes, blockchain is great for shining light on a system if it is implemented correctly," he said, suggesting that it has the capacity to expose scandals such as the recent Hidroituango dam crisis that occurred in May of this year.
"With blockchains, you'd be able to see all the registered players and then… everyone can see who's getting what, so it would be very difficult to scam," Mejia explained, "the tide goes out and you know who's swimming naked."
In terms of his predictions for the future, Mejia firmly believes that blockchain "can and will be used to help Colombia's economy." "We're all on databases anyway," he said, highlighting the example of cedula identity cards. Other effective use cases could be the use of blockchain for storing medical data and the implementation of smart contracts, he added.
However, in order for its implementation to succeed, he emphasised the importance of keeping the technology foolproof. "We have to remember we are dealing with human beings," he warned. "Technology serves people, we need to make sure that [it] does not make us its slaves."
Disclosure: This article includes a client of an Espacio portfolio company