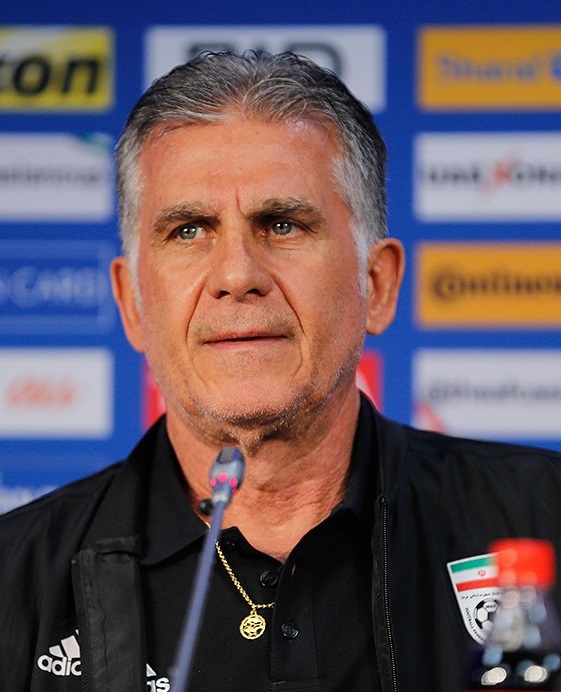 Portuguese trainer Carlos Queiroz has been picked to be Colombia's new manager and will lead the country's football team to the 2022 World Cup in Qatar. The 65-year-old Queiroz brings a wealth of experience with him having coached national and club sides around the world and Colombian fans will be hoping that he can build on the performances by La Selección in the World Cup during José Pékerman's tenure as head coach.

Born in Nampula, a city in Portuguese-ruled Mozambique, Queiroz played for homeclub Ferroviário de Nampula for six years as goalkeeper. Years later, this African connection continued when he headed the South African men's national team and helped them qualify for the World Cup in 2002. He also took Portugal to the final 16 at the 2010 World Cup and has managed the UAE and Iran national teams as well.

"It's an honour and joy to lead Selección," Queiroz said at the announcement of his signing where he acknowledged the rich legacy that he was inheriting from Pékerman. "If we want to have great results we have to be exceptional," he said at the keenly-anticipated press-conference.

In addition to his work as a national football trainer, he has also had spells in club football in Portugal, the US, Spain and England where he was assistant manager of Manchester United under Sir Alex Ferguson.

His first challenge will be to build a team around its nucleus of stars,namely James Rodríguez, David Ospina and Radamel Falcao, all of whom are likely to stay on for at least the forseeable future. "Around these players you have to build the future because they are the heart and soul of the team. They are also the captains, you have to talk to them to build a solid group based on a technical legacy left by the previous coach," Queiroz said.

After taking in a few local matches, Queiroz's next challenge will be to take on Japan in a friendly on March 22. Colombia last faced Japan in the group stages of the last World Cup in Russia where they were beaten 2-1 though it didn't stop La Selección from finishing top in the group.