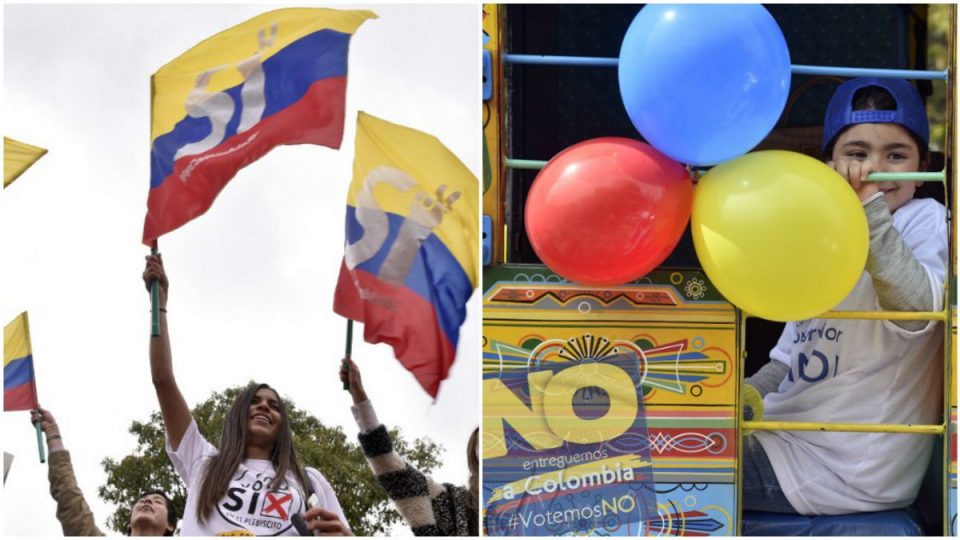 After over half a century of conflict, the country votes on whether to accept the peace deal with the FARC
---
Colombians hold the future of the country in their hands today, as they take to the polling stations for a historic plebiscite.
Almost 35 million people are registered to have their say on whether the peace deal with the FARC should be ratified, with over 5.5 million of those voters located in Bogotá.
The latest polls suggest that the peace deal will be approved, with studies by Datexco and Ipsos both putting the 'Yes' camp at around 66% of the votes.
Across the country, there are 11,034 polling stations, housing a total of 81,925 voting 'tables', with 161 polling stations in Colombian jails. There are also 203 polling stations in 67 countries across the world, with nearly 600,000 registered overseas voters.
Peace coverage: background on the peace process and today's vote
There is, however, to be no last minute campaigning from either side, as the Consejo Nacional Electoral has passed a resolution banning any propaganda or campaigning – including pamphlets, t-shirts, public political gatherings and any attempts by media outlets to sway decisions.
The run-up to the plebiscite has seen numerous problems, including criticism of the fact that voters were not able to register their cedulas at new locations – meaning many are unable to vote or have to travel in order to do so. However, the difficulties of organising a nationwide vote in little over a month can perhaps explain this decision.
Related – Key questions about the plebiscite
The Registraduria website was also hacked earlier this week, with many people logging on to check their polling station only to find that they are registered as dead. Authorities have assured that this is only a problem on the website and that the electoral database is not affected.
It is still unclear exactly what a 'No' vote would mean, but over the next few hours, Colombians will make an unprecedented choice about what direction the future takes, with the opportunity to end this decades-long conflict once and for all.
The Bogotá Post will be bringing you the latest on the voting process right up until the results are announced.