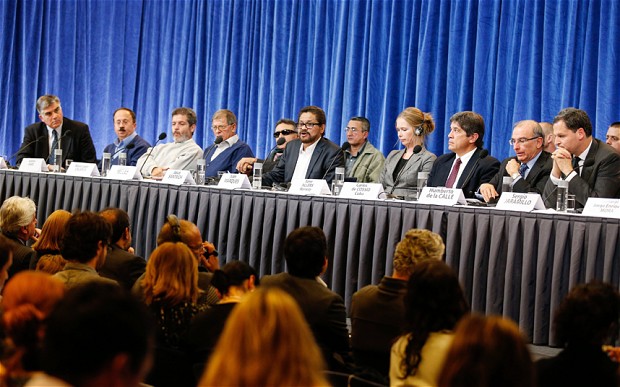 Peace talks suspended after FARC kidnapping of top Colombian general
---
On Tuesday, the FARC guerrilla group admitted its forces had captured a high ranking Colombian Army general over the weekend, but insisted the now-suspended peace talks in Havana, Cuba, should continue.
Brigadier General Ruben Dario Alzate Mora went missing on Sunday in the department of Choco, western Colombia, along with one other soldier and a civilian, in a 'red zone' area where the guerrillas are known to be active.
But the FARC said at a press conference in Havana on Tuesday morning that the capture of Gen. Alzate should not affect the peace talks.
"What happens in Colombia should be resolved in Colombia, but it should not affect what's happening at the (negotiation) table," a FARC spokesman said Tuesday, adding that the general "broke security protocol" which led to his abduction.
On Sunday evening President Juan Manuel Santos recalled government negotiators from Havana, Cuba, and suspended the peace talks, calling the general's kidnapping "unacceptable."
The guerrilla negotiators did not say whether or not they would release the general and the two others – all of whom were dressed in civilian clothing at the time of their abduction.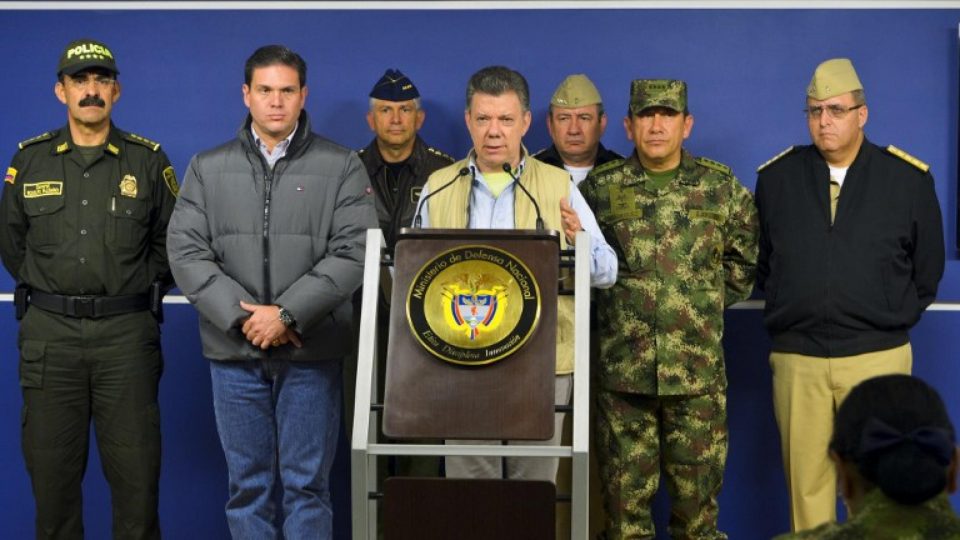 Responding to the FARC statement, Colombian Defence Minister Juan Carlos Pinzon made a statement from Quibdo, Choco, saying "the FARC are the only ones responsible" for General Alzate's kidnapping, and they are also responsible for the safety and well-being of all hostages they are holding.
On Monday evening, President Santos said the rebel group needed to back up its words with action.
"All Colombians and the international community require the FARC to demonstrate their desire for peace with actions," the president said via Twitter.
Also on Monday, President Santos sent Defence Minister Pinzon to Choco to find the top-ranking officer and investigate the circumstances that led to his capture.
A massive military man-hunt is currently under way, according to military officials.
It is the first time in 50-plus years of armed conflict that the FARC rebels have kidnapped a Colombian army general.
---
By Mark Kennedy