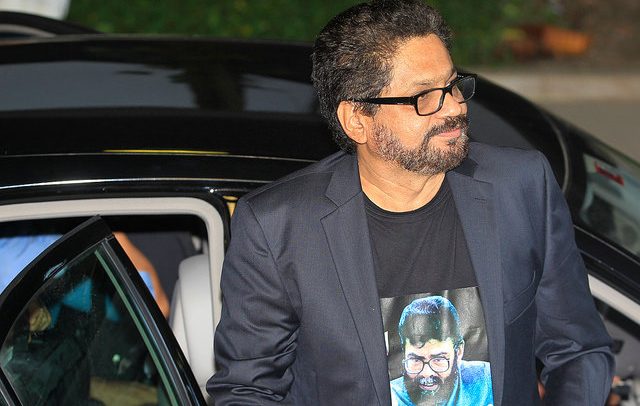 Peace process latest: Colombian government welcomes FARC ceasefire but refuses monitoring demands
---
In the latest in a series of developments around the Peace talks in Havana, President Santos rejected the terms of the ceasefire announced by FARC yesterday, December 17.
Santos said: "The national government appreciates a unilateral ceasefire announced by FARC, but does not accept the rebels' condition of international observers to verify FARC's commitment to its promise."
FARC had asked that internationally recognised bodies such as the International Red Cross, the European Union and several Latin American organisations oversee the ceasefire, as well as warning that the indefinite cessation would only last as long as they did not come under attack from the Colombian military.
President Santos' response stated that it would be the the Government that would evaluate the implementation and that Colombia cannot and does not want to repeat past experiences in which announcements of ceasefires were only partly met.
"We will review compliance with this ceasefire. This is a good first step and should be supplemented by other gestures of peace and confidence-building to move forward in the right direction," said the President.
FARC calls indefinite ceasefire
Colombia's FARC paramilitary group declared a unilateral ceasefire on Wednesday, saying it would begin on Sunday and go on indefinitely.
But the group warned that the ceasefire would only last as long as they do not come under attack from the Colombian military.
"Considering that we believe we have entered into a definitive path towards peace accompanied by a constituent process, we have made the decision of declaring an indefinite unilateral ceasefire, which should transform into a truce," the FARC stated in a press release on Wednesday.
"This ceasefire, which we hope lasts for a prolonged time, would be terminated only if it is confirmed that our guerrilla structures have been targeted by the armed forces," the statement added.
The announcement is significant, in that unlike previous FARC ceasefires, it is for an indefinite period of time.
President Juan Manuel Santos has repeatedly refused to return the gesture, saying a bilateral ceasefire would give the rebels a chance to rearm and regroup.
Inspector General Alejandro Ordoñez called the news of the ceasefire "a joke," adding that it is "neither historic nor indefinite."
Colombia's highest bureaucrat also said that the conditions of the ceasefire were "absurd and inadmissible" and they should not be accepted by the president.
This latest development comes after peace talks were put on hold in November, when the FARC captured Army General Ruben Dario Alzate. The talks resumed earlier this month after the guerrilla group agreed to free the general.
Read more on Colombia's peace process.
---