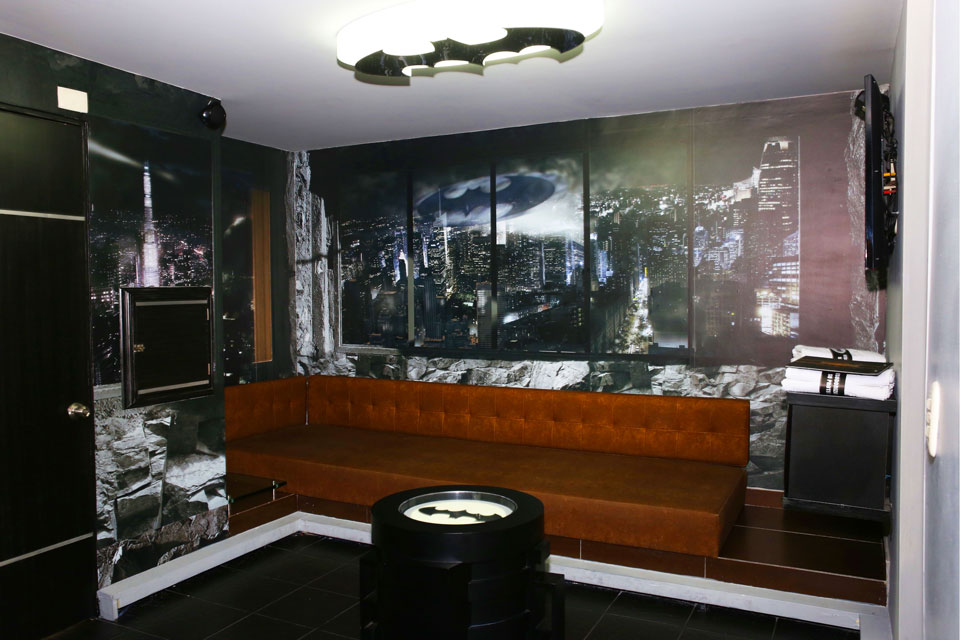 September is the mes del amor y la amistad in Colombia, and it's the ideal time for anyone living here to share their true feelings. If those are feelings of love, Linda Gómez is on hand with an unusual guide to places that might surprise that special someone in your life.
---
More or less the equivalent of Valentine's Day, the day of love and friendship this year is celebrated on September 17. In the workplace, with friends and with family, people traditionally participate in a game of amigo secreto (much like secret Santa), exchanging gifts and sweets.
And while the sales of chocolates and teddy bears certainly increase, there's another business that will be in high demand: motels. These are establishments that are similar to hotels, but provide services that won't be found elsewhere. Some are more creative than others in working to satisfy the needs of lovers.
Motels are spaces where you can enjoy intimacy with your partner, with rates that depend on the amount of time you may require, the services you might want to avail yourselves of and the part of the city you are in. Usually you can rent a room for a period of three to six hours, or for the night (12 hours).
While some may see these establishments as slightly sordid, in a country where many still live with their parents, they offer a safe and private space that can be hard to find. And not all of them are as seedy as you might think.
If your intention is to surprise your companion with something unique this year, here are a couple of our recommendations.
For Batman fans
The Maryland Motel on Transversal 93 #52a-21, is a luxurious property boasting 20 years of experience in the market. It has  saunas, jacuzzis, erotic chairs and an upscale restaurant. But the secret to its success is an entire room themed around DC Comics hero, Batman. So take your catwoman and get ready for an adventure in the 'Batcave'.

Something discrete…
Just outside the city, Motel La Cita (Carrera 7 #167-65), is a traditional place that has actually provided the setting for various Colombian films. It offers absolute privacy and rooms that can accommodate up to four people (if that's your thing).
The whole world in one building
The massive Motel Las Palmas, located in Chapinero on Calle 62 #14-31, boasts 80 rooms, all furnished and equipped with jacuzzis, saunas, erotic chairs and other delights. What keeps their clients coming are their themed rooms, ranging from a prison room to rooms designed in the style of different countries around the world. If you dream of being a prisoner of love, or starring in a scene from Moulin Rouge, you can live out your fantasies here.
Erotic boutique
Also in Chapinero (Calle 62 #14-19) is Amarte, which doesn't just offer themed rooms, saunas and steam rooms. For the most curious among you, there is also a shop with accessories that will challenge even the most restless minds and open the door to the pleasure of experimentation.
A room with a view
Set in a fantastic location, Altos de La Calera is the only motel on Km 4.5 Via a La Calera, offering exceptional views of Bogotá. With over 60 rooms, this place comes highly recommended – great for a unique and special night in a room with a panoramic view. You could even try the main suite, which has a sauna and a dancefloor so that you can take the party to the bed in minimal time.
---
By Linda Gómez