The Instituto Protección y Bienestar Animal does sterling work protecting the non-human residents of Bogotá.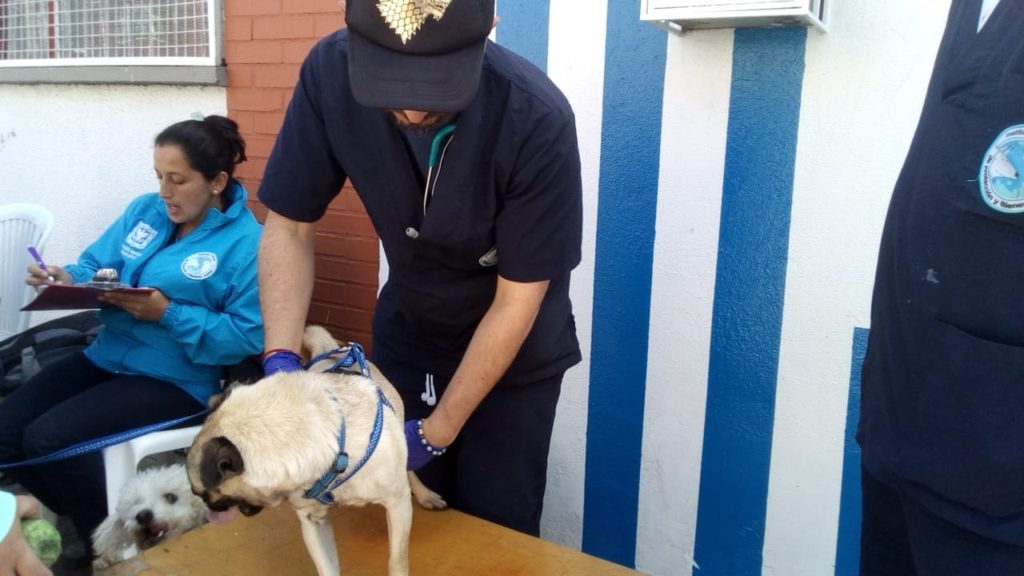 Do you ever see a street dog and worry about its life? You want to help but don't know what to do? Well, the solution could be to call the Instituto Instituto Proteccion y Bienestar Animal. Their special anti-cruelty squadron is on hand to intervene in cases of animal mistreatment.
Yap yap yap. It's a sound we've all heard from our neighbours. Some people love dogs, but as an accessory more than a companion. What can you do if you think your neighbour is mistreating their supposedly beloved pet? Well, you can call the Instituto Proteccion y Bienestar Animal who can start solving the problem. "We ask all citizens to call the free number 123 for emergencies," says Andrea Millán from the Instituto. "If you hear or see someone beating the dog or flouting the law, ring 123 and the police will be alerted, as well as our special squadron dedicated to animal welfare cases."
Related link: ExpoPet 2019 – Holding out for a hero?
Many people worry about getting embroiled in a feud with their neighbours, but Andrea explains that the system of denouncing people can be done anonymously. She cautions that you should be careful though – a lot of their time is wasted. "if your neighbor has a dog tied up, in the middle of its urine or faeces for example, write an email to [email protected] with photos and or video and that will help us understand the situation and respond appropriately."
More than just cases of animal mistreatment, the team also do a lot of work reaching out to both animals and owners before trouble arrives. For estratos 1,2,3 there's a project that offers free microchipping, vaccination and sterilization. On top of that, they do outreach work in schools and public education programs.
"In Bogotá most citizens don't have the idea that there's wildlife in the city."

Andrea Millán
There's more still in their armoury, as Andrea explains that they do work with wild animals too. "In the airports and bus station especially, we come across a lot of monkeys, parrots and macaws." But not just exotic species – they also work in the humedales of Bogotá, those wild open spaces with a raft of local wildlife. "In Bogotá most citizens don't have the idea that there's wildlife in the city." They run guided tours of the humedales with biologists and take school groups into the parks to look for birds. "It's the migratory season," explains Andrea, "so there's a lot of really beautiful species to look out for."
And finally, there's an adoption scheme for many of the dogs and cats rescued from abusive and toxic households. These animals need a lot of care and may have special requirements, but they're bound to repay you with even more love than a regular adoption.