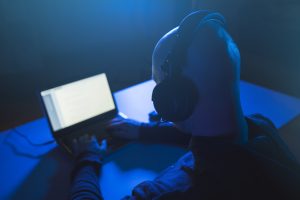 Colombia has been through its fair share of legal and illegal interception scandals. The last chapter in this topic, which surfaced last week, shows that there is an intricate network of mercenary hackers who work to tamper with electronic communications of private individuals, corporations and political actors. This scandal promises to make headlines for the next couple of months and will test the strength and resilience of the country's preparedness for cybersecurity.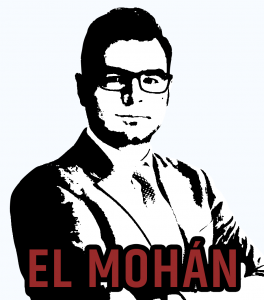 On September 12 retired General Humberto Guatibonza was arrested on charges of conspiracy, illicit use of communication networks, abusive access to computer systems, interception of computer data, the use of malicious software and the violation of personal data. Guatibonza's arrest is noteworthy because he spent 35 years in the National Police where he was the commander for the Bogotá Metropolitan Police and the lauded Anti- Kidnapping Unit (GAULA). Guatibonza allegedly worked alongside other retired members of the military and individuals with technical acumen formerly associated with the Ministry that regulates telecommunications and know how to hack into private systems.
In their case file, the Fiscalia (Office of the Attorney General) referred to an alleged list of Guatibonza and his associates' clients – which includes prestigious national and international corporations such as Argos, Bayern, Davivienda, Prosegur, Rolex, Premium, Goodyear, PepsiCo, Incauca, Avianca and  Servientrega – and peeks into a criminal underbelly of corporate espionage that has been under-reported in Colombian news. If the case against Guatibonza was not already huge, another revelation in the case thickens the plot. Allegedly, current National Unity Party Senator Armando Benedetti hired Guatibonza to follow family members of Jaime Lombana (none other than former president Álvaro Uribe's lawyer).  
The case has potentially huge implications. First it will likely draw inquiry into why exactly were corporate giants allegedly employing the services of Guatibonza and the legality of their actions. Second, the existence of this alleged network also means that companies that aren't already thinking about cyber-security should get on it as it is likely that, somewhere along the line, there will be more rigid regulations for telecommunications and cyber security. Finally, the political ramifications of the case will likely be ensnared in the current political battle between influential politicians and close associates of Álvaro Uribe who will allege they are being persecuted politically.  
Corporate espionage
It is really no surprise that there is corporate espionage in Colombia, particularly as the country's economy is growing, it is more intertwined with international markets, and competition is stiff as ever. Client databases, market penetration strategies, advertising promotions, and pricing information is all information that a company can hold, which is particularly valuable to competitors.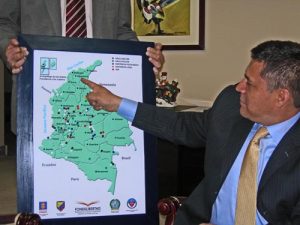 It is likely that the 175 case files seized from Guatibonza, which include the aforementioned companies will result in a formal inquiry led by the Superintendence of Industry and Trade. We do not yet know what exactly those clients were looking to obtain from Guatibonza's services, but the results of an investigation (which could take months if not years) are likely to signal significant monetary penalties, and possibly criminal charges to those companies and the executives allegedly behind the case. This is likely only to be the tip of the iceberg.
Someone else is in deep trouble
País chuzado pic.twitter.com/RU0YSMPO1m

— Caricaturas del Yeyo (@yeyonet) 19 September 2018
 Adding an additional layer of complexity is the fact that one of Guatibonza's alleged clients was senator Benedetti who was looking for information on Lombana and his son, to be allegedly used to tarnish the lawyers' public image. Moreover, Benedetti has also been accused by a retired colonel, to have sought to tamper with the private communications of Attorney General Nestor Humberto Martinez. Benedetti, not shy to controversy, said during a press conference last week that his family had also been spied on by a third party under Lombana's orders.
This will likely increase the political halo behind the case since it implicates a sitting senator, one of the country's most reputable criminal lawyers and the Attorney General himself. The political ramifications of the case are yet to be seen, but one thing is clear: it will be huge and probably dominate headlines for months to come.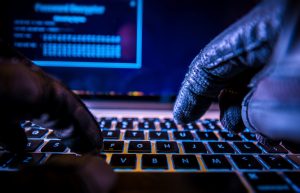 Time to get the house in order   
The Guatibonza case should send a chill up the entire corporate ladder, as it indicates that corporate communications and employee's private communications in Colombia are vulnerable to competitors who do not always play by the rules. This means that CEOs, COOs and CIOs, should make cybersecurity a priority. Pronto.   
Ever so slow to act on important matters, Congress is also likely to draw up new regulations involving corporate espionage, telecommunications and limitations for public-sector employees who have a security and technology background working in the private sector.  This is likely to affect companies in the telecommunications sector most, as they will likely have to work harder to prevent illegal espionage groups from hacking into their systems. Also, the fact that many individuals offering their services as private security consultants who can provide similar services will come under greater scrutiny – in particular those companies who employ individuals who used to have secret or top secret clearance in the Colombian government.
The legal and regulatory implications of the case are likely to unravel over the course of the next few months. However, the vulnerabilities it exposes are immediate. Companies and politically exposed individuals would be wise to have their cybersecurity experts on speed dial.
Sergio Guzmán is a freelance political risk consultant based in Bogotá. Follow him on twitter @serguzes.
This opinion column is intended as a space to discuss some of the most pressing issues faced by Colombia and the region in these uncertain times. All opinions and content are solely the opinion of the author and do not represent the viewpoints of The Bogotá Post.
*El Mohán is a Colombian mythological figure. He is described as a hairy humanoid figure associated with natural forces such as great rivers and the mysteries lying within the forests. It is said, El Mohán was a shaman who had an anticipated vision of the arrival of the Spanish conquerors and the terrors they brought along.