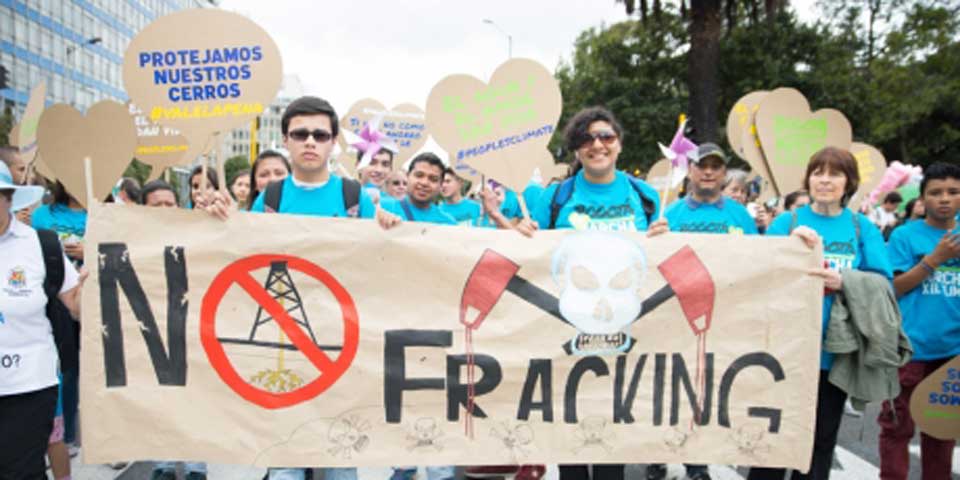 The possibility that fracking in Colombia might be allowed has sparked controversy – Steffan Frydkjær finds out more about this controversial extraction method.
---
Hydraulic fracturing – or simply 'fracking' – is a method of extracting oil and gas which has made its way from the US across most of South America and fracking in Colombia is in its exploratory stages. Much lauded as the second most biodiverse country in the world, Colombia faces difficult questions as the government tries to balance both economic and environmental needs. 
The anti-fracking group, Alianza Colombia Libre de Fracking – an umbrella organisation of regional campaign groups – is demanding a complete ban on fracking in Colombia for a host of reasons, especially the environmental dangers that it poses to the country's water sources. However, exploratory drilling is already taking place in 43 zones and the group fears these will pave the way for full fracking licences, which up until now have not been issued.
The Alianza used International Water Day on March 22 to publish an open letter to President Santos outlining their concerns. Their spokesperson, Carlos Andrés Santiago, explained to us: "The US Environmental Protection Agency have rigorously documented the negative effects of fracking on drinking water sources."
Fracking is an 'unconventional' drilling method capable of extracting resources that 'conventional' or 'traditional' methods can't. Much of the world's oil and gas resources are trapped in reservoirs beneath the Earth's surface, making it possible to simply drill down and tap them. 'Unconventional' resources are those which are not trapped in large pockets, but rather are found in millions of small 'pores' in the ground, requiring more complex extraction techniques. Fracking involves releasing these oil and gas deposits by forcing a mixture of sand, water and chemicals at high pressure into the deep rock where they are found.
Why is fracking so controversial?
To fully understand the scope of the environmental dangers of fracking, we must look at the entire process, from transportation to extraction and waste disposal.
Before a fracking operation even starts, there is the problem of the sheer quantity of resources needed. A standard operation requires three main components: Water, 90% (between 11,000,000 – 35,000,000 litres); sand, 9.5%  (1,000,000 – 3,000,000 kilograms); and a mixture of chemicals (0.5%). US studies suggest that this amounts to between 600 and 1,300 truckloads every single well – a number that is likely to be higher in areas where the infrastructure isn't as developed. This has the potential to put enormous stress on local infrastructure and inhabitants, with huge trucks passing by day and night.
Then there is the drilling itself. The chemical mixture used in fracking is a combination of salts, acids, benzene or lead, some of which would cause serious harm to the environment if leaked.
And finally there is the cleaning up. Much of the water that is injected comes back out of the pipeline as flowback water, this time mixed with chemicals and mud. That means a rigorous cleaning process is essential, but in many cases across the globe, cleaning up isn't always the main priority of the oil and gas companies.
The constitutional court ruled in February 2016 that no form of oil, gas or mining operations should be allowed in the páramos, setting the country at odds with several multinational mining companies who had already purchased mining rights in the wetlands.
In the case of Colombia, the Alianza fears the environmental damage could be even greater. "The principal fracking zones in Colombia are densely populated," explains Santiago, "what's more there have been no studies on the effect of fracking in mountainous regions."
This issue is magnified here because many mountainous areas are also páramos – extraordinary ecosystems that exist in only a few places in the world. These high altitude wetlands are like huge sponges, home to unique species of flora and fauna as well as a high percentage of the country's water. Campaigners fear that fracking in, for example, the Sumapaz páramo just outside Bogotá could seriously threaten the capital's drinking water supply.
The question is, why might the Colombian government be willing to allow a potentially environmentally dangerous technique to be used?
The frank – or should that be 'frack' – answer is that Colombia needs the money. Juan Carlos Echeverry, president of Colombia's state oil company Ecopetrol, stated that "We cannot afford not to frack", referring to the decline in oil production in recent years following the 2014 crash in international oil prices. In 2016 the Colombian government received US$1.1 billion in oil revenues, just one sixth of 2014's US$6.7 billion.
So far, fracking in Colombia is at an exploratory stage, meaning oil producers are allowed to make initial drillings to test how much oil and gas is in the ground. If they find substantial deposits, new contracts and official permission will be needed to conduct large-scale industrial fracking. According to the National Hydrocarbons Agency, at least 43 new concessions have been given to multinational companies such as Exxon Mobil, ConocoPhillips and Drummond, and these are going to affect more than 300 municipalities in the departments of Cesar, Santander, Boyacá, Cundinamarca and Tolima.
The Alianza fear that if exploratory drilling is successful, the government will go ahead despite the warnings. "Of the 43 zones that are under exploration, seven already have contracts," said Santiago. "We don't think the government is listening to the scientific community and are just going ahead with a decision made a few months ago."
However, the environment ministry insists the deal is far from done. Following a house of representatives debate at the start of May, the deputy minister for the environment, Carlos Alberto Botero López said: "At this moment there are no fracking exploitation projects in Colombia. In the event that a request for a license […] is submitted, the procedure is regulated under a rigid regulatory framework in order to avoid damage to ecosystems and populations."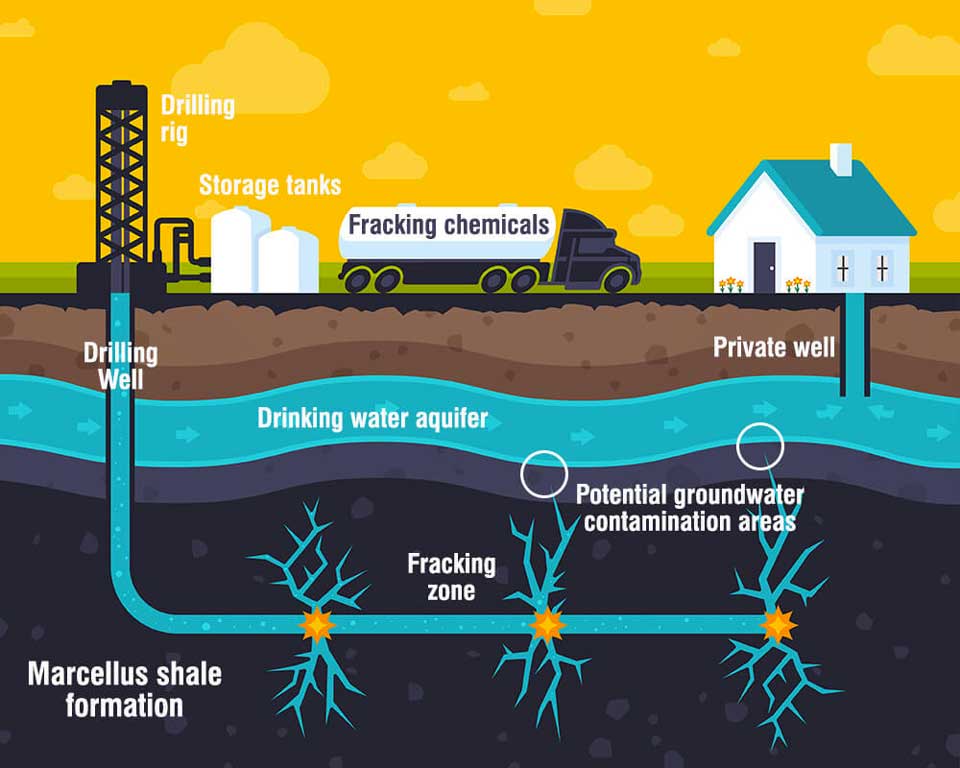 On top of that, Néstor Franco, director of the Regional Autonomous Corporation which has jurisdiction over the páramos, told El Tiempo, "We are completely opposed to fracking. The páramo cannot become a place for oil exploitation."
These types of ministerial mixed messages are not uncommon – indeed one might argue they are symptomatic of the conflicting needs to protect both the environment and also the economy.
In fact, the constitutional court ruled in February 2016 that no form of oil, gas or mining operations should be allowed in the páramos, setting the country at odds with several multinational mining companies who had already purchased mining rights in the wetlands.
However, if these exploratory drillings are successful and companies do get permission to initiate large-scale fracking, it could raise a number of problems.
Firstly, the environment ministry has doubts as to whether Colombian officials would be able to monitor and regulate the unconventional drillings. Such oversight is crucial to ensure that oil companies uphold environmental regulations.
In addition to the water concerns, much of the drilling would take place on indigenous land or in areas which have been severely affected by the conflict. Just as with conventional mining projects, this raises the risk of human rights violations as well as possible backlash from local communities. Examples in other countries include the Dakota Pipeline in the US or the Mapuches at Vaca Muerta in Argentina.
Fracking in Colombia doesn't just seem to be a bad idea environmentally, it also seems to be arriving at a very bad time. Not only is the use of land and resources an important part of the peace agreement with the FARC, but the government announced in February that it plans to become a role model in green economic practices for Latin America.
While fracking does have the potential to bring some much needed cash into depleted government coffers, this controversial activity has the potential to damage the fragile communities and ecosystems which the government needs to protect.
Ultimately, environmental groups are right to raise the alarm, because if Colombia takes one lesson from the rest of the fracking world it should be this: no matter how rigorous the regulations and tests the government applies, right now we simply don't have the knowledge to ensure that nothing will go wrong.
---
By Steffan Frydkjær