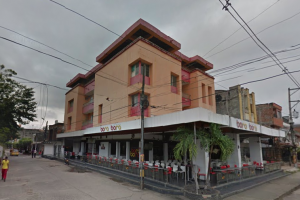 Over 30 people were injured after a grenade was thrown into a nightclub last week. The attack was believed to be carried out by one of Colombia's biggest criminal organisations.
The bomb went off at the Bora Bora club in the town of Caucasia, Antioquia, just after 11.30pm on December 29. 70 people were in the club at the time of the attack and AP reported that 31 people were injured. Of those 31, 11 were seriously hurt.
Videos have emerged on social media of screaming revellers rushing to escape the club, creating a stampede. Local media reported the device was thrown from a motorcycle. A man and a woman have since been arrested.
An official told El Colombiano that the attack is thought to have been motivated by the non-payment of extortion by the business.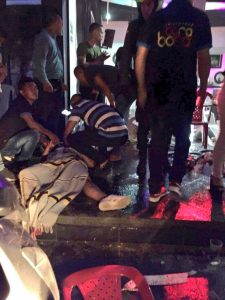 The mayor of the small city, which has a population of just over 100,000, said the attack is the result of local drug gangs battling it out in the region.
It is thought the alleged attackers are linked to the infamous paramilitary group, Clan del Golfo (Gulf Clan).
The group is one of the most powerful and ruthless criminal organisations in the country.
Also known as the Autodefensas Gaitanistas de Colombia (AGC), the group controls most of the country's drug trade and is involved in other criminal activities, such as illegal gold mining. The group reportedly has links with Mexican cartels.
But the group is struggling – with cocaine seizures denting its finances and some of its top commanders being killed.
Last September, its leader, Dairo Antonio Usuga – or 'Otoniel' – said he would hand himself in. He is currently the most wanted man in the country.
In December, the Gulf Clan announced a unilateral eight-week ceasefire though it is unclear whether the explosion at the nightclub was a repudiation of the ceasefire.