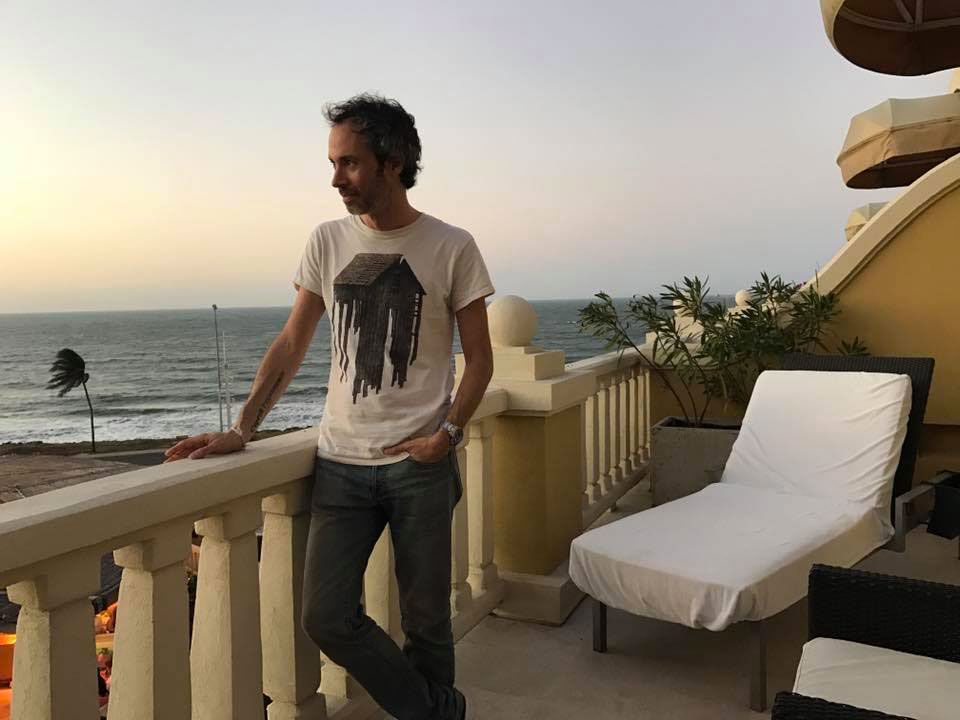 Each year, Cartagena's Hay Festival – the iconic celebration of literature, art, cinema and music – draws intellectuals and artists from a wide array of disciplines. Carolina Morales reports from this year's event.
---
Those lucky enough to attend Cartagena's annual Hay Festival have the opportunity to listen to great talks from leaders, who offer insights from their diverse disciplines and open eyes to new worlds. From the mysteries of the written word to developments in music, film and science, it's a chance to enjoy well organised discussions on subjects relevant to the current situation in Colombia and the world.
The 2017 edition took place between January 26 and 29 and, as with other years, the event delivered a magical line-up of speakers and events. 
Perhaps one of the most exceptional moments of the Festival was the performance of Welsh pianist James Rhodes, whose unique vision of classical music has transformed the art and seduced millions of fans. His own story is dark but also uplifting and inspirational. His book Instrumental: A Memoir of Madness, Medication and Music chronicles many of the challenges that he has faced over his 41 years before reaching  his current career high point. In a conversation with Juan David Correa, director of the magazine Arcadia, Rhodes shared a special moment with the audience during which he discussed how the piano saved his life.
"Creativity is like meditation, it lets you find things that make you grow inside," the softly spoken musician told the audience, almost moving them to tears. He explained that in music, he found the light he needed to turn his life around. Music made him realise there are good things in the world and all of us can overcome difficult moments by finding our true passion. "We all have traumas, it's inherent to the human condition. I'm not the only one who had a hard childhood," he added.
There was also room to talk about peace from a scientific point of view. French ethologist, neurologist and psychiatrist Boris Cyrulnik, an expert on resilience, spoke about how Colombia's current transitional moment can translate into an opportunity for the country to transform itself culturally.
Analysing the role of journalism in modern society is a fundamental part of the Hay Festival. This year, one of the special guests in this area was British journalist and writer Misha Glenny whose work as a war correspondent in Yugoslavia and the Balkans during the 1990s uncovered how organised crime operates with direct links to the government. Glenny embarked on a project that took him around the world to gather stories regarding mafias and crime.
His book Nemesis narrates the life of Antonio, a young man from Rocinha, one of the largest favelas in Rio de Janeiro, who grew up to be the most wanted criminal in Brazil. Glenny interviewed him in prison to create a powerful and impeccably written journalistic chronicle in which the reader travels through the dark spiderwebs of the Brazilian mob's underground dealings, a subject that may sound eerily familiar to a Colombian audience.
For me however, there was one cloud in the otherwise sunny sky. While one might hope that a festival like this could act as a social equaliser, it is clear that this is not an event that is open to all. The attendance of primarily the great and the good of Colombian society paints a portrait of inequality in Colombia, hinting at snobbery in a country still plagued by class struggle.
For example, Colombian musician Yuri Buenaventura was in charge of the opening event. He took part in a passionate discussion about his transformation as an artist since his first years making music in Paris. He demonstrated how his Pacific roots serve as the emotional engine behind his musical creation. His performance, however, failed to captivate a large part of the stiff audience, not for lack of talent, but because many of the attendees seemed to come from elite backgrounds and Yuri is an artist for the people.
That said, at this year's Hay Festival, about 40% of events were free and a total of 38 talks were broadcast via live stream with the goal of making the content of the festival available to people who could not afford to attend. Over 350 local students had access to free seats at the events and the Hay Comunitario section brought cultural events to more than 1,000 children and 1,600 adults in poor neighbourhoods of the city. In total, organisers reported an attendance of 55,000 people.
From a cultural and journalistic perspective, there is a lot of work left to do in order to bring people closer to events like this one that support and analyse the arts. The current Colombian peace process should be an opportunity beyond political change – it should inspire cultural and social transformation. Hopefully in future years Cartagena can work towards building a more egalitarian city where everyone enjoys this feast of ideas, regardless of race and economic class.
---
By Carolina Morales