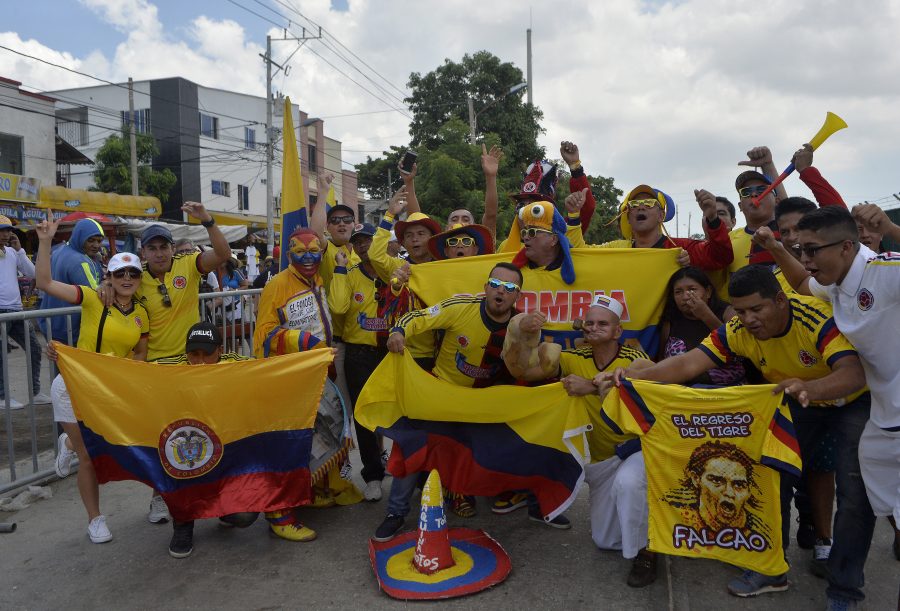 Sick of finding out about the big sports events only after they've happened? We've gathered together all the sporting highlights of the weeks ahead, so prepare yourself for a month of excitement with our guide to these unmissable moments.
---
The Liga Águila will continue after a well-deserved break for the Pope's visit. Straight after the break, one of the biggest derbies in the country takes place. On Saturday, September 16 at 7.45pm, Millonarios will visit Nacional in the Atanasio Girardot stadium. The season continues with three more rounds before attention shifts to Falcao and co.
At 6.30pm on Thursday, October 5, Colombia receives Paraguay in Barranquilla, an uncommon hour for a Colombian match. A victory will see Colombia qualify for the 2018 World Cup in Russia, but other results still give the Cafeteros a chance. On October 10, the Tricolor travel to Peru, for the final qualification game at 6.30pm in Lima.
The cyclists are reaching the end of their season, but not before the World Championships road racing takes place in Bergen. The men's road race is Sunday, September 24 with the finish expected around 10am Colombian time. The dessert of the cycling season is on Sunday, October 8 when Esteban Chaves will be looking to defend his title in the Giro di Lombardia, the final monument of the season.
For the runners, there are also plenty of events going on in and around the capital, but the first one is only for female athletes. On September 17 in the Parque Simón Bolívar, the Carrera de la Mujer takes place. Subscription for the 5k and 10k races is still open.
The week after the Carrera, on September 24, the Global Energy Race is held
in Bogotá, Cali and Cartagena. This 10k also starts in Parque Simón Bolívar. On October 1, the Bodytech 12k takes place in Bogotá, starting from Salitre, with a choice from a 3k, 6k and 12k run. If longer distances are more your thing and you don't mind a bit of travel, then the Maratón de Flores might be something to look out for. On September 17, Medellín hosts this event that has categories of 42k, 21k, 10k and 5k.
---