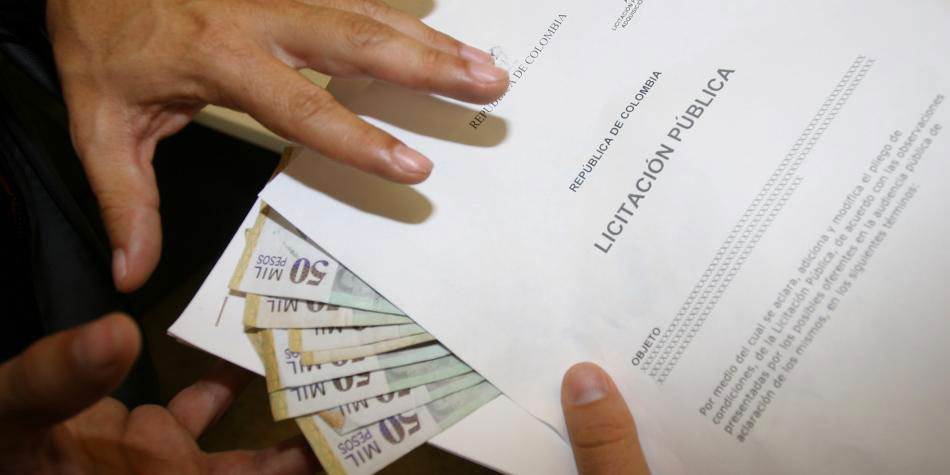 The drive against corruption is gaining momentum as the government announces new legislation and Senator Claudia López galvanises citizen efforts.
---
In response to widespread public concern about corruption, and following several high profile scandals, President Santos has announced a swathe of new anti-corruption measures.
At the first meeting of a citizen's commission to combat corruption on January 23, the president signed a code of conduct for congress along with a decree to tighten up on a loophole in the regulation of contracts with non-profit entities that had been used by unethical organisations to steal public money.
In addition, the heads of all branches of the Colombian state – including the new procurador and the presidents of the senate and congress – jointly signed a commitment to co-operation, transparency and open access to information.
"It's about not only a transparent executive, it's about having a transparent judicial branch, a transparent congress, transparent regulation agencies and transparent local governing bodies," said the head of state.
Finally he announced two new bills that will be put before congress. One is a registry of company interests that Colombia committed to create during last May's World Anti-Corruption Summit. It forces companies to be transparent about the ownership of shares and voting rights.
The other bill aims to tackle the problems the state faces in prosecuting corruption. According to the Anti-Corruption Observatory of the Presidency, 50% of those convicted of corruption offenses don't serve a single day in jail.
President Santos affirmed that fighting corruption will be the state's top priority in 2017. "We have declared that the fight against corruption will be the number one priority this year for the whole state and society."
It is worth noting that he made the same promise in 2015, which is perhaps one of the reasons why Senator Claudia López, along with other members of the Alianza Verde (Green Party Alliance) are pushing a citizen-lead anti-corruption initiative.
The proposal, announced on January 17, sets out seven specific measures. These include reducing congress and other state officials' salaries from 40 times the minimum wage to 25, the imposition of term limits for more elected offices, and requirements that elected officials publish their income-tax returns and are transparent about conflicts of interest.
According to Senator López, these are measures that have been put before Congress and have failed there, demonstrating the need to take the question of corruption to the people.
For the initiative to move forward, Lopez and her supporters will need to collect five million signatures. This would open the way for a public vote, and if 11 million people vote in favour, the proposed measures would immediately go into effect.
Senator Lopez acknowledges that this is a steep order. But she says, the generation of Colombians at the end of armed conflict has a responsibility "not only to fulfil promises to victims, but also to commit to the vital goal of taming the political class and ending corruption."
---