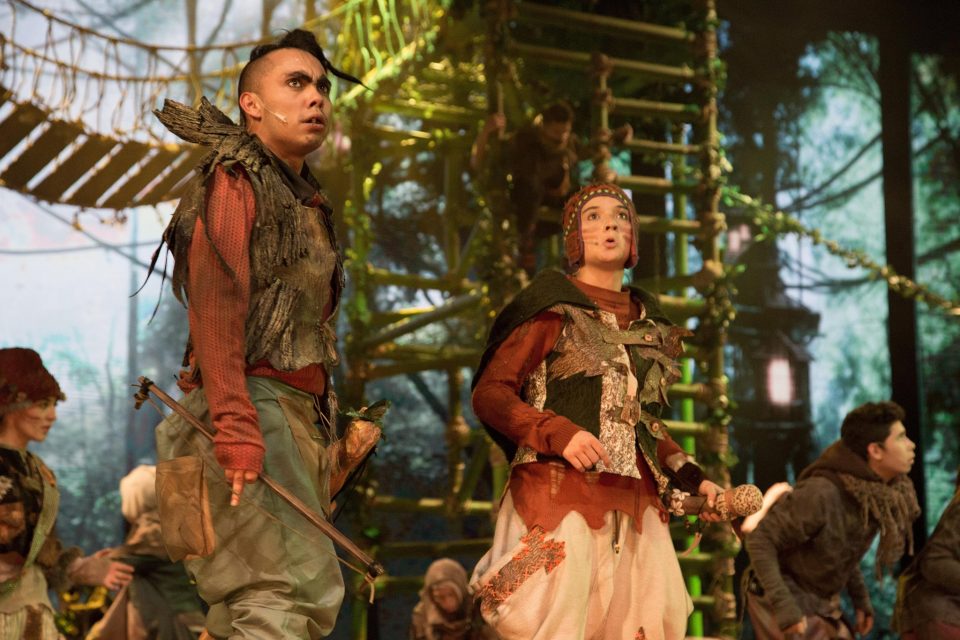 Pedro Cano, the director of the big musical production of Peter Pan in Bogotá, speaks to Ángela Forero-Aponte and explains how he blurs the lines between theatre and cinema.
---
Big musicals like Peter Pan are certainly not a Colombian Christmas tradition, but perhaps they will become so because the way they combine the energy of a live performance with cinematic wizardry is simply breathtaking.
Peter Pan, the Lost Boys, Wendy, Captain Hook, the Indians and Nana are all brought to life through the talented voices of 45 artists on stage. There are a host of top names – from Juanita Pérez who leads as a surprisingly female Peter Pan – to dancers and musicians like Mojito Lite's Juan Manuel Medina, Karoll Marquez, Diana Hoyos, Carlos Andres Mejía, Fiona Horsey, Roxanna Restrepo, Joan Alarcón, Nathaly Aguilar, the Huellas twins, as well as Latin American Idol's Yina Gallego, Laura Ríos and Laura Hernández. The great majority of the audience are, of course, kids and their parents, but this is definitely a must-see for all ages.
Peter Pan the Musical uses the latest special effects technology to create what their producers call a "real time 4D cinema experience". You can expect flights over the audience, state of the art lighting, and Broadway screens. Plus, music that has been crafted to reach every fiber of your heart and completely immerse you in the magical world of Peter Pan.
The music is live, directed by Toby Tobón, an internationally renowned musician, guitar player, composer and producer. He has worked with the likes of Juanes, Andrés Cepeda and Ricky Martin, and won a Latin Grammy in 2013. The on-stage talent is matched by superb costume design by Hernán Zajar and Alejandra Ríos. I don't think I'm spoiling any of the surprises if I tell you that magician Juan Álvarez´s fascinating tricks will really blow your mind.
The show will be in Bogotá until December 18 at Astor Plaza Theater, and in Cartagena – for those of you looking for some top-notch entertainment after the beach – from December 20 to January 4 at Getsemaní Convention Center. This musical has been adapted for the Colombian audience – with some Colombian-style double entendre puns that have been cleverly interwoven in the musical lines – and is directed by brilliant Spaniard Pedro Cano, who kindly spoke to us about himself and the play.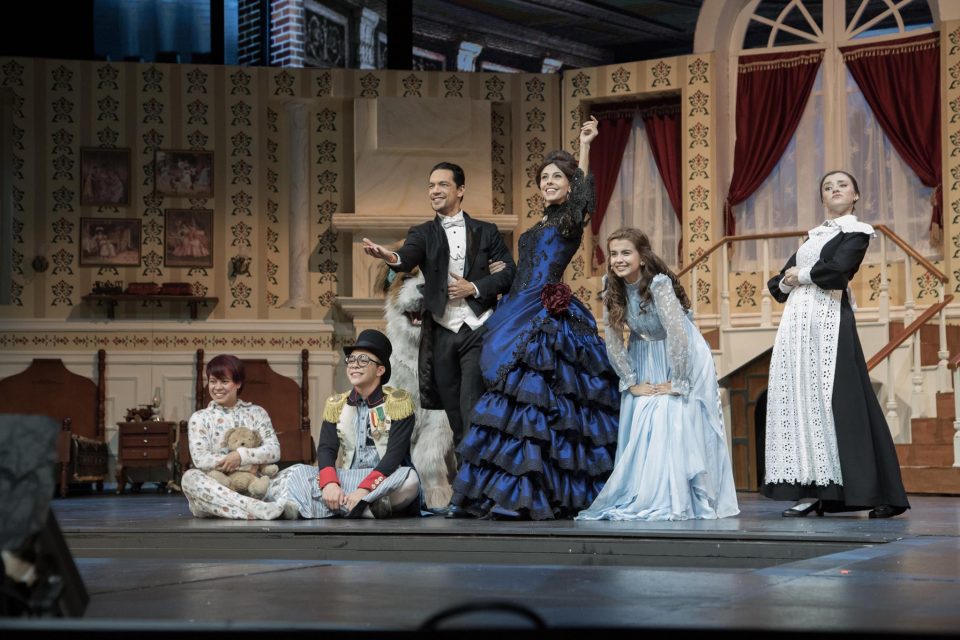 Bogotá Post: Tell us a little bit about yourself, where does your passion for musicals come from?
Pedro Cano: Well, my passion for musicals…let's say musicals are an artistic discipline with many components. To produce a musical, artists have to sing, dance and act. In this case, because of my experience with films, what I love is to add action and special effects to musicals. For that reason, it is not only about singing, dancing and performing, but it is also about having the stamina to do all those action scenes. In my case, I'm not so much theatrical as I am cinematographic, so let's say my style is more organic, in real time. It is as if the audience were watching a movie live.
It could be said that that's my style in musicals, I aim to make the audience feel the play in the realest of ways, that's why we work with surround sound with lots of interaction. It means the audience are part of the musical, sort of like other actors – members of the cast. Another reason why I'm passionate about musicals is because I love everything to be live: the voices, the choir, the music. That gives the show a more resounding energy so that the audience feels it in a more emotional way, and finally, I also love telling a story through music, not only through a good script.
BP: What's one of the biggest challenges in the production of musicals? Why should Colombia give this type of show a chance?
PC: One of the biggest challenges in producing and directing musicals is obviously the ability to be able to bring big productions. What does this mean? Colombia is a country where the musical scene is still new, and people are not still used to going to this type of show – even though people often opt more for this type of theatrical show since they are often more fun and more dynamic than a regular plays.
Risks? Well, we are probably one of the few companies in the country producing shows this big, shows costing millions of pesos. Of course there is a lot at stake since it is the impresarios who take a risk when bringing these types of projects to audiences who are not still used to going to musicals. But we are changing people's mindsets more and more, and people are going to the theatre more and more. It is our company's desire to foster the theatre culture in this country and to make them believe there can really be shows of this kind in Colombia.
Why should Colombia give these shows a chance? Because they are internationally renowned shows so it is chévere that they reach other countries and that Colombia reinvents itself. Colombia should not be envious of any other country in the world, I am truly glad to see that there are more and more professionals and talent. Colombia is producing amazing plays.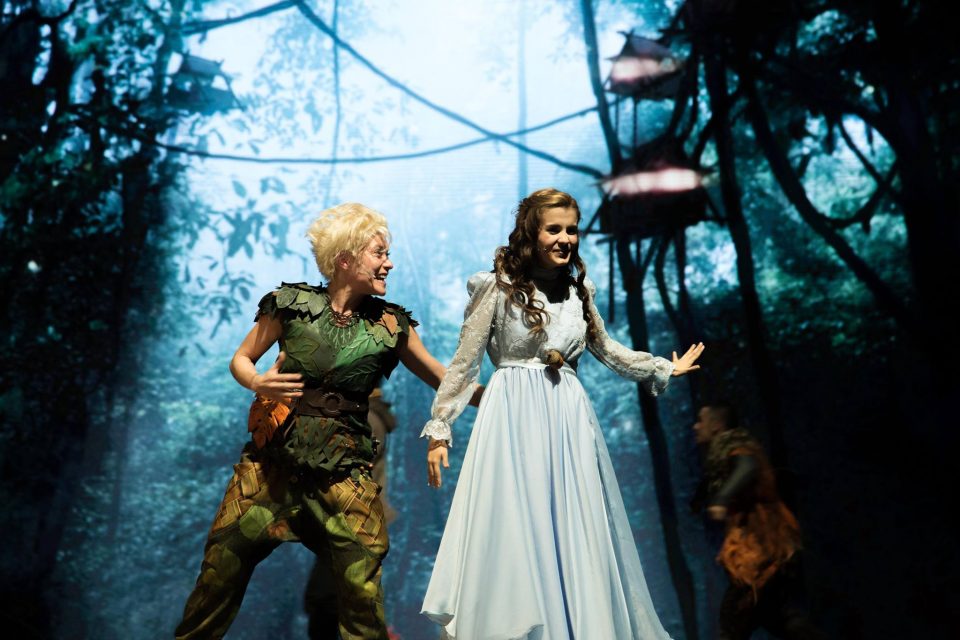 BP: We know you have produced other musicals in Colombia. How is Peter Pan different from these previous productions?
PC: Well, this is a classic story, a story everybody knows, the story of the kid who did not want to grow up. It's a story with lots of magic, special effects, flights and incredible songs that take the audience to Neverland. It makes them feel like kids again for two hours! This is a technically complex production with lots of artists on stage, as well as live music. It makes it an ambitious production. It is also a very emotional one which gives a message to all of those who come see us: In this world which lately is a little insane, people leave with some kindness in their hearts. I think Peter Pan does that, it transmits the message that it is important to do good.
You can't miss it; it has great voices, incredible actors, a great cast, who are the heart of Peter Pan. You cannot miss it if you want to be kids again for a little while, and to forget about this chaotic world for another little while.
---
Photos: Camilo Giraldo