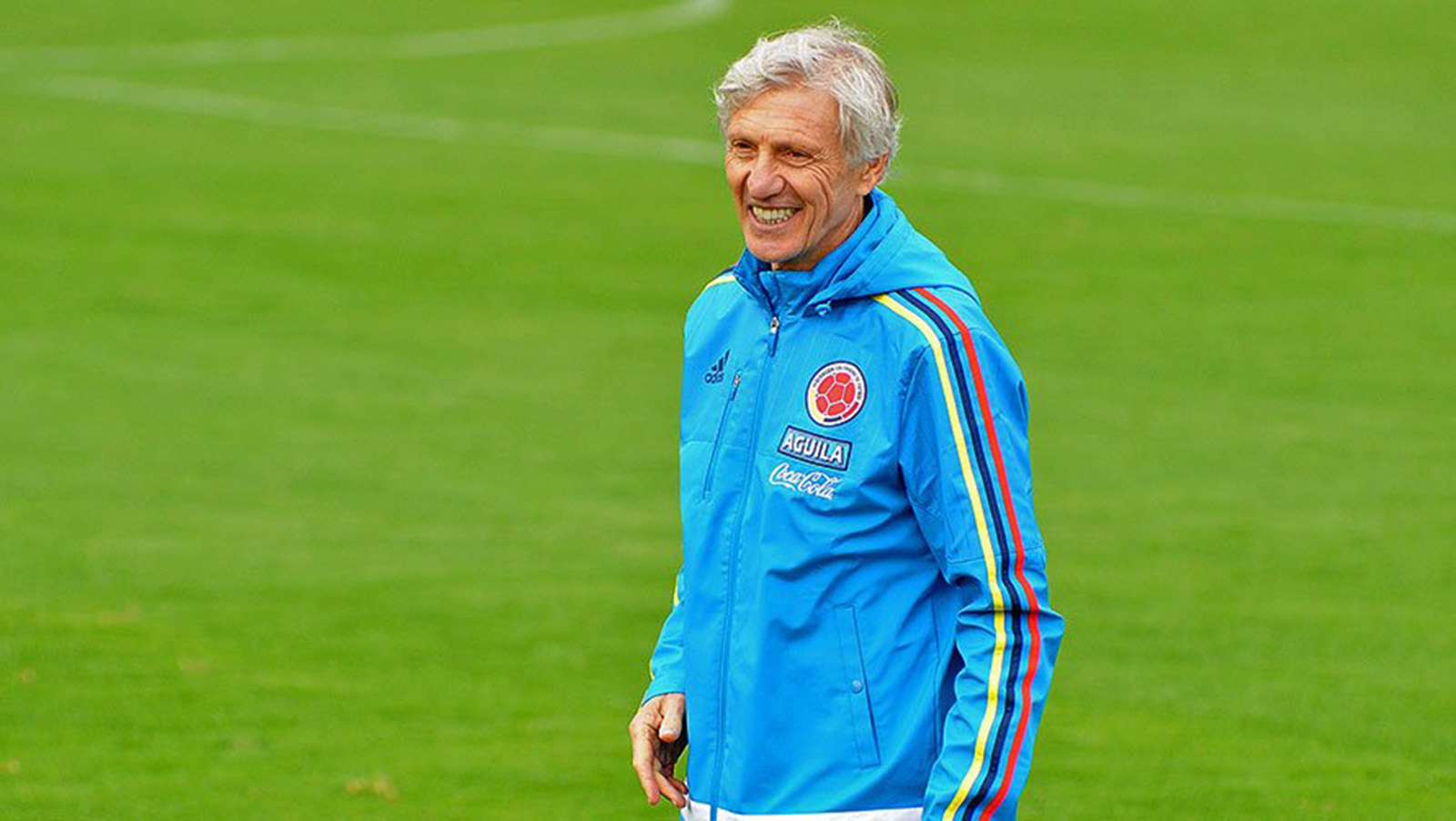 José Pékerman ended a 16-year absence from the World Cup and transformed Colombia into a world powerhouse.
---
When José Pékerman was appointed manager of the Colombian national team in January 2012, he took charge of a side that had seen eight managers in the previous twelve years. Indeed, the longest reign of a Colombian manager throughout their history before the Argentinian had been just three and a half years. During his six years, Pékerman has, amongst other things, brought a degree of success and consistency at a time when both qualities were in short supply.
Related: Is this Colombia's year? Here is the lowdown on Colombia's 2018 World Cup squad
When announced, the hope was that he would successfully steer the side through World Cup qualifying for the first time since 1998. He did so with aplomb, as Colombia finished second overall, breaking their personal record for points in the process, all while ending their 16-year absence from football's most prestigious competition. Such were the plaudits heaped upon Pékerman for achieving this feat that he was granted Colombian citizenship by President Juan Manuel Santos.
Pékerman's relationship with Colombia precedes his 2012 appointment of the national team, however. During the 1970s, he enjoyed a three-year stint as a player for Independiente Medellín. It was here that his career ended after he suffered a serious knee injury. It's worth remembering that the life of a footballer isn't always large paychecks and luxury living, and after this injury, Pékerman took a series of odd jobs to support himself and his family, notably as a taxi driver.
Despite this, he announced a return to the football scene after he won three Youth World Championships with Argentina U20s between 1994-2001, and was credited for rejuvenating the country's youth system. A two-year period as the senior Argentine national manager followed, as well as a three years in Mexico where he managed two domestic teams before he became director técnico of the Colombian national team.
Characterised by his unemotional demeanour and apathy towards the press, there are some in the media who have taken a while to warm to the 68-year-old (in the infancy of his Colombian career, he was often dubbed the 'overpriced Argentine'). This sentiment has not been helped by his uncompromising approach at times to make rigorous changes when he sees fit. Yet fans and players alike have responded to his stoicism. It is this trait that has seen him turn around the mindset of the Colombian side who, despite a roster of talented players, serially underachieved in the decade before Pékerman took control.
There is now a backbone to this Colombian team, exemplified by the 3-goal comeback against Chile in qualifying for Brazil 2014, and how, in that same tournament, despite losing top scorer Radamel Falcao to injury, Los Cafeteros produced a stunning display, only narrowly losing to hosts Brazil in the quarter-finals.
As for now, Russia has begun, and despite losing their first game, Colombia still has a strong change of progressing past the group stages. Should they make it through to the knock-out stage, it's anyone's guess as to how far they could go. Pékerman's future is also uncertain. Yet whatever the future of the Argentine after the World Cup, he has changed Colombia's fortunes for the better.
---
This story first appeared in edition 55 of The Bogotá Post.