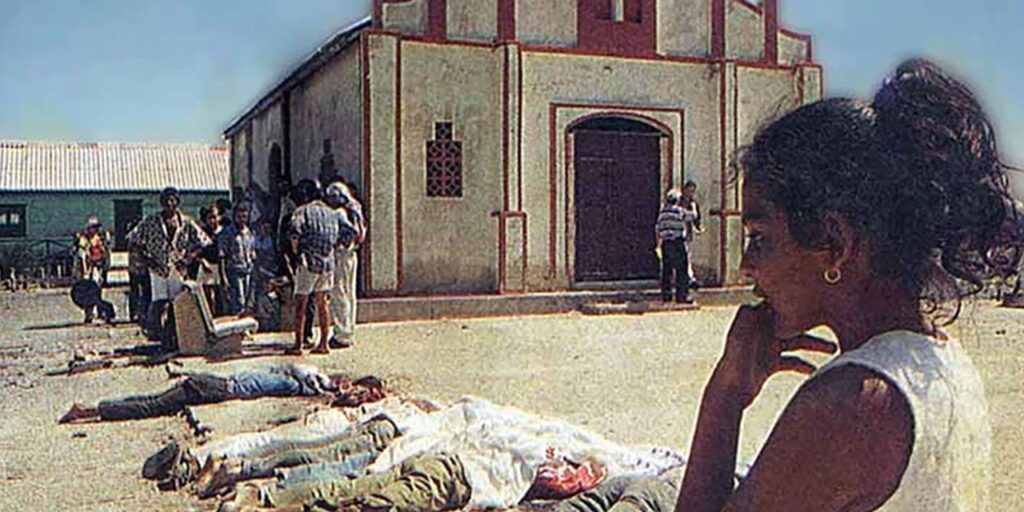 A Colombian human rights group is calling on the Inter-American Commission on Human Rights (IACHR) to hold the Colombian state responsible for acts of sexual violence which occurred during the February 2000 massacre in El Salado, in northern Colombia, carried out by paramilitary death squads.
In 2019, a Colombian court ruled that the armed forces, including the Navy and National Police, failed to act to prevent the massacre of 60 residents of El Salado. Despite reportedly being just miles away from where the atrocities took place.
According to NGO Sisma Mujer, while the Colombian state has been convicted for their role in the massacre, "none of the pronouncements have mentioned sexual violence."
Sisma Mujer said that this isn't because cases of sexual violence during the massacre don't exist. Rather it says, "the State never gave women the spaces, protection and guarantees so that they could report the facts safely, not only in physical terms but also emotionally."
There have been eight documented cases of rape or sexual abuse that happened during the El Salado massacre — five of which involved minors — according to the NGO, and Sisma Mujer said there are more, but women are afraid to come forward out of fear for their safety.
One of the alleged victims who has denounced crimes, Yirley Velasco, had her house in El Salado burned down last year. In 2020, the IACHR granted security measures to Velasco and her family related to her work as a social leader and human rights defender.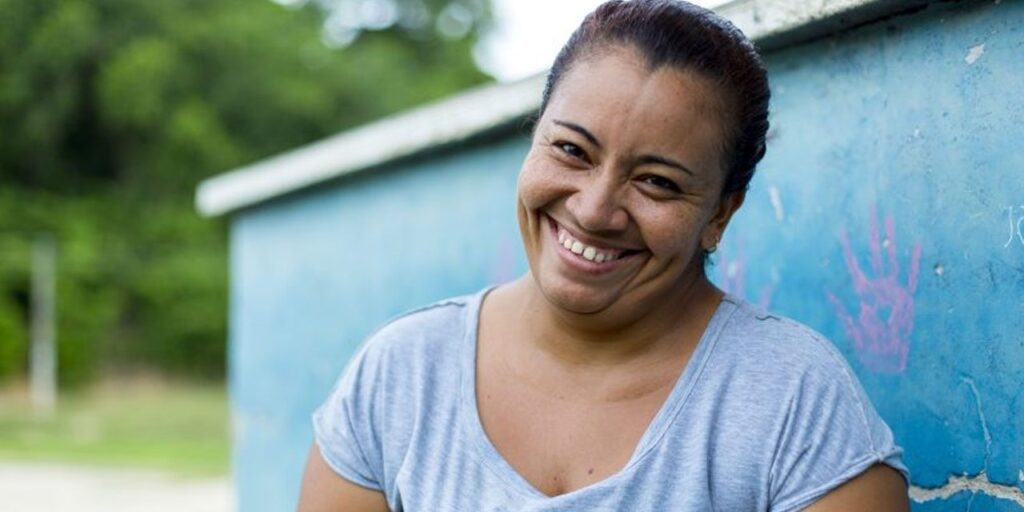 Torture and execution in El Salado
On February 16, 2000, hundreds of members of the now defunct right-wing paramilitary group United Self-Defense Forces of Colombia (AUC) marched into the small town of El Salado, about a three-hour drive inland from the coastal city of Cartagena.
They set up chairs on the town's concrete soccer field, and for six days, called up residents one by one to be interrogated, according to survivors who spoke to The New York Times at the time.
Town residents the paramilitaries deemed to have collaborated with left-wing guerilla groups the AUC was fighting were tortured and executed. Musicians were forced to play for the troops, and they raided local beer and liquor supplies, turning the multi-day massacre into a brouhaha of blood and booze.
Women and young girls were also repeatedly raped and abused.
"I was a victim of sexual violence in the El Salado massacre, in El Carmen de Bolívar, on February 18, 2000. When I was 14 years old, many paramilitaries raped me. I have a daughter, who I think knows more than she lets on. They tortured me, they marked me; my mother witnessed everything they did to me. She was there. I felt so guilty that I was not able to look her in the eyes. I tried to take my life several times; then I isolated myself completely to raise my daughter; I didn't want to live, because I didn't see the value in life at that time. I have always said that they killed me on February 18, but only that day, because now I am alive, and despite so many circumstances, I am fighting. But, from there, from that ugly moment that I lived, my ordeal began, but my fight also began."

Yirley Velasco, survivor and social leader.
The Colombian armed forces were convicted of failing to prevent or stop the six-day massacre. Witnesses claimed that military and police units a few miles away failed to act, and even prevented human rights groups and relief workers from entering the area. At one point, The Times wrote, an injured paramilitary was even flown out in a helicopter.
The document submitted by Sisma Mujer to the IACHR urges the commission to not only recognize and declare the Colombian State responsible for the acts of sexual violence, but to also recognize the impact this sexual violence, physical violence and forced displacement has had on women and their families. The NGO says this aspect hasn't been addressed by Colobmia's justice system.
After the massacre, El Salado became a ghost town, with most of its 7,000 residents fleeing to other parts of Colombia. It wasn't until 2015 that family members were fully able to come together and mourn their loved ones, who were buried in a nearby mass grave.
In addition to the Colombian State, authorities have implicated John Jairo "El Tigre" Esquivel, the former commander of the Northern Bloc (Bloque Norte) of the AUC, for directing the massacre. He was captured in 2019.
Also, in testimony from 2007, extradited paramilitary leader Salvatore Mancuso admitted to playing a part in the massacre. He was released from a US prison in 2020 and was recently appointed as a "peace manager" by President Gustavo Petro for negotiations with armed groups.