Are you looking to purchase a commercial security system? Not sure which one to choose? Read on to learn how to choose the right one.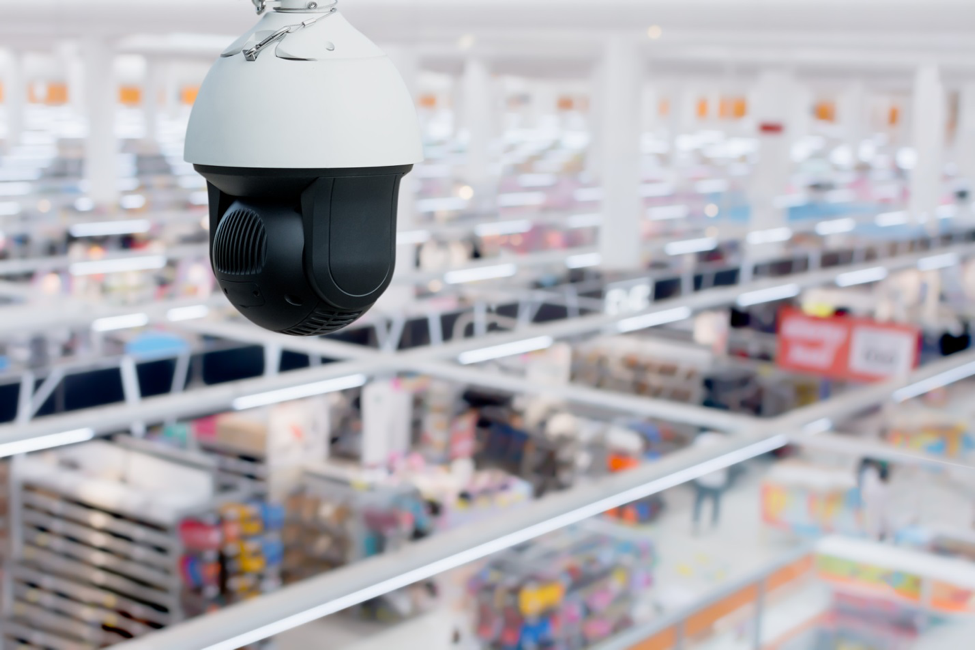 Did you know that over 16 million property crimes occur annually?
As a result of all these burglaries, businesses lose over $4.5 billion every year. It's, therefore, imperative to employ a security system for the protection of your personnel, inventory, and data.
But how do you select the most appropriate one for your entity, considering that there are many different types of security systems out there?
Read on for crucial insights on choosing the best commercial security system for your business needs.
Things to Consider When Looking for a Security System
Modern commercial security systems come with numerous features to provide a solid layer for protection against a myriad of risks such as robbery, theft, fires, and even floods.
To find a worthwhile commercial security solution, start by considering the following factors:
Your Entity's Size
The size of your company determines what level of security you require.
What kind of space does your business occupy? How many workers do you employ?
If you're renting a space, you require a security system that'll have minimal interference with the structure and walls. You may also need more surveillance cameras for a space with many individual offices as compared to that with a few open office spaces.
All in all, the bigger your business the more sophisticated your security system needs to be.
Business Growth
While evaluating your current situation is vital, you'll also need to think about the future of your business, as you select your preferred general security system.
If you're planning to expand the business or shift to a different area, you'll need a flexible security package. One that allows you to easily change, add to, or move your plan, depending on business demands.
Evaluate Your Business's Security Risks
Since different security systems have different features, assessing the threats to your business will help you choose wisely.
If you're a website company, it's crucial to employ a system with enhanced cybersecurity. On the other hand, if your entity's neighborhood has a high rate of burglary, you'll need a package with extra entrance security.
It's commonplace for companies to also have security against their own employees. Studies show that employees steal over $50 billion from businesses every year.
Your Budget
It's advisable to aim for business security systems that aren't beyond your means. But this doesn't mean that you go for substandard products. Go for systems that will be efficient and affordable in the long run.
Features of a Good Commercial Security System
After evaluating your business's security requirements, you'll have an idea of the kind of system you're looking for.
The next step is to find a package that fits the bill. Here are a few characteristics of a reliable security system:
Asset Protection
A security system should provide round-the-clock protection from burglars targeting high-value assets such as jewelry and electronics.
This means that it should have motion sensitive intrusion alarms and video monitoring. These features are excellent at alerting the police quickly when someone tries to forcefully access your premises.
Additionally, you need a security package with a fire suppression system that doesn't damage inventory. It should, thus, disperse either gaseous or dry chemical agents to stop the fire.
Data Protection
A proper security system must offer individual access codes or keypad access for the protection of server rooms.
This is to ensure computers loaded with crucial client data are always under lock and key. The data protection system should also have some form of passcode management so that sensitive company information remains secure even during staff changes.
Personnel Protection
Threats like fire and physical violence are real risks that can face any small or large business.
As such, your commercial security package should include suppression and fire alarm systems. Not to mention panic alarms, silent alarms, and all other features that ensure immediate response to an emergency.
Partnering With the Right Security Integrator
In as much as you can solely find and install a proper security system, it's advisable to partner with a provider for top-shelf services. Working with a security company allows you to focus on other aspects of your business since the integrator can efficiently take care of all your security matters.
To find an ideal security integrator for your entity, look at the following traits:
Reputation
Can the security company provide referrals from other customers it has worked for? If possible, contact these past clients.
Experience
For the seamless installation and management of your security system, you'll need a competent integrator who has handled similar projects before.
Availability and Support
The security firm should be quick with their response time. To know if a company is capable, look at how the staff treats clients. Are they concerned and prompt? Or do they seem demotivated and laidback?
Proficiency and Skills
Nothing matters more than your integrator's capability to handle pressure situations efficiently. So make sure that the company has the required skills by checking its previous security contracts as well as general history. Also, look at how well the firm equips and trains its guards.
Examples of Questions to Ask When Looking for a Worthwhile Security Provider
Be sure to ask the following questions before hiring a commercial security provider:
1. Which Entrances Will the System Monitor?
Any security firm worth doing business with will first visit your location and perform a site survey.
This survey helps in customizing a security package that meets all your needs. Remember, the security system should cover all doors, windows, and any other potential passageway for intruders.
2. How Will You Connect the Alarms?
An experienced security company should know that connecting alarm systems to the internet or phone lines jeopardizes your business.
A criminal will simply cut such lines, making your system incapable of sending emergency notifications to the authorities. This is why professional security system integrators have upgraded to alarms with wireless features like the GSM (Global System for Mobile Communications) for top-notch performance.
3. How Will the Alarm Trigger?
It's important that you know exactly how the system will react during an emergency.
This includes figuring out if the alarm will still work during a power outage or when the internet is down. Also, you'll need to know who'll respond to the alarm, how fast they'll respond, how they plan to access the premises, and their counter-measures.
4. How are Passcodes Distributed?
In any business, employees come and go. Therefore, your integrator should be in a position to regularly update and distribute passcodes.
Get the Best Commercial Security System
To find the right commercial security system for your business premises, you'll need to come up with a well thought-out search plan.
The pointers above should help you get an excellent security solution for your firm. Don't forget to check whether there any additional costs to incur before closing a deal.
Follow this blog for more insightful reads.
This is a sponsored post.