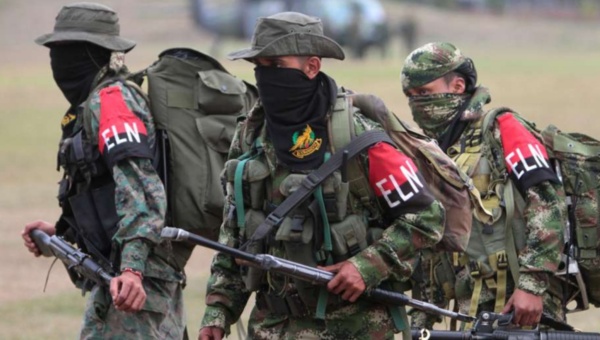 The coming month will be key to reaching an end to conflict in Colombia as the agreements that have been made in Havana now need to be ratified by the people as well as congress.
The peace agreement will be formally signed in a ceremony in Cartagena on September 26, which will mark D-Day – the beginning of FARC's 180 day disarmament process.
Upon confirming the date for the signature, President Juan Manuel Santos said: "This is perhaps the most important announcement I have made in my life".
Almost a week later, on October 2, the country will have the chance to vote 'Yes' or 'No' to the question: Do you support the final accord for the termination of the conflict and the construction of a stable and lasting peace?
A formal and definitive ceasefire has been in operation since August 29.
Rise in activist deaths
While hopes are high for an end to the conflict with the FARC, there is also concern about a spate of killings of human rights leaders and activists.
The murder of 62 year-old indigenous community leader Cecilia Coicué in Cauca hit headlines because she owned land in one of the FARC normalisation zones. The local mayor claimed that her murder was unrelated, but hers is just one of at least eight activist deaths that have been reported in the past month.
A report by Somos Defensores listed the names of the 35 human rights defenders who died in the first six months of this year and called on the government to provide greater protection as part of the construction of a peaceful society.
ELN
The ELN imposed a series of 'armed strikes' – forcibly shutting down trade and mobility – across the country. The first – a 72 hour strike in Arauca, Boyacá, Casanare, Vichada, Santander and Norte de Santander – began at 6am on September 12. Another was planned in Nariño, happening on September 14.
Defensoría del Pueblo, who are responsible for protecting citizens' rights, have urged the government to take action. Between August 20 and September 2, there were daily altercations with the public, including three violent attacks, an illegal roadblock and a threat against the mayor in Saravena.
The Minister for the Interior, Juan Fernando Cristo, has assured the public that they will take appropriate measures to maintain law and order.
Earlier this year, there had been some hope that formal peace negotiations with the country's second largest armed group might begin, but these have not come to fruition.
---