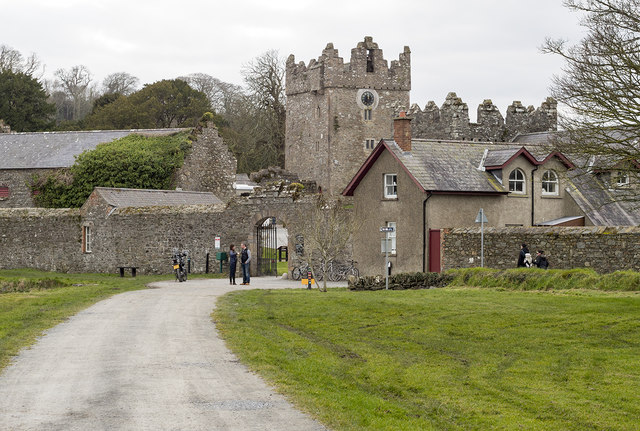 Game of Thrones is back with its eighth and final season. The fictional Seven Kingdoms of Westeros will fill our screens with all the dragons, magic and good old fashioned intrigue that we've come to expect from the gritty fantasy series.
Just as the plots in the original books are based as much in the very real horrors of human conniving as they are in fantasy, so the scenery in the HBO series is based in the very real landscapes of Northern Ireland.
And one of the many spin offs from the popular show is that you can actually visit the sites for yourself.
In a new DW Euromaxx video that explores many of the Northern Ireland locations, Richard – who played a Wildling in two seasons of the show and now gives Game of Thrones tours – explains that the wealth of scenery on offer is what attracted HBO. "Every one of our six counties has a slightly different look to it," he said. "It has a different geology, it has a different landscape and I think that in the ten years or so that Game of Thrones have been here, they've visited almost every one of the locations that we have."
Visitors can don cloaks and shields and, with a little imagination, they can march around the scenes as if they were actually in Westeros. There's the 18th century Castle Ward which, with a bit of digital skullduggery, became Winterfell Castle and Inch Abbey which was the backdrop for the Robb Stark's camp. You can even meet the Direwolf pups ­– now fully grown Northern Inuit dogs.
Head up the coast to see Dragonstone and Slaver's Bay – Fair Head and Murlough Bay in real life – as well as the beautiful scenery that was attracting tourists way before Game of Thrones boosted the area's reputation.
---
This post was sponsored by DW Euromaxx YouTube channel: https://www.youtube.com/channel/UCd-swDW3HCs4LTZhq8Cf7Fg