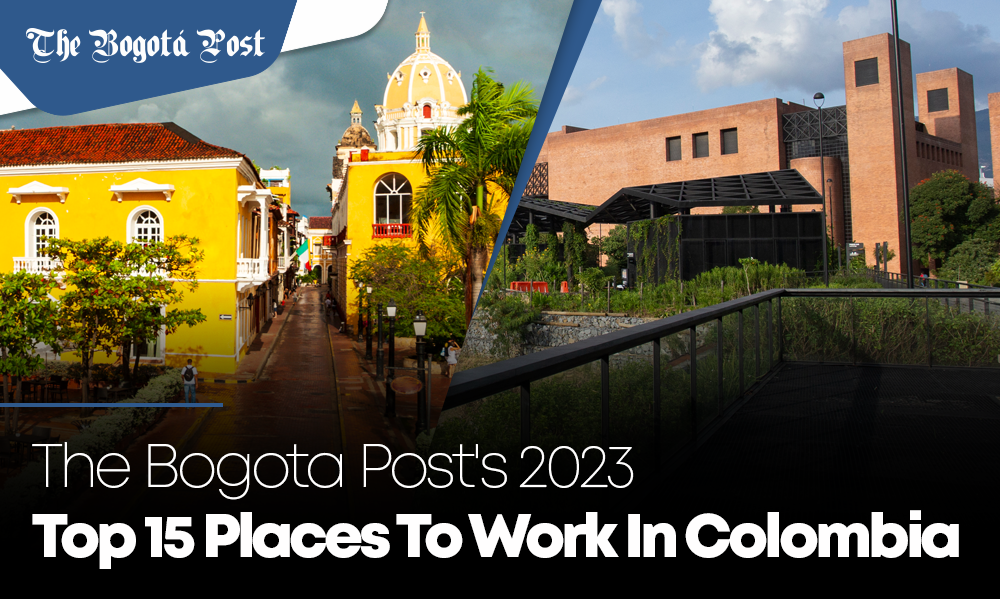 With one of the strongest regional economies and a huge labor force of over 22 million people, Colombia continues to attract investors and entrepreneurs. And, since birthing some of the most infamous unicorns that have emerged from Latin America, the country has become synonymous with innovation.
Colombia's thriving startup ecosystem boasts a range of local and international funds, accelerators and incubators. This means there's never been more demand for top workers across the country and companies are doing more to attract and retain local talent with attractive workplace environments, competitive salaries and social benefits.
In this way, companies can support the development of the workforce across Colombia while also helping to grow the success of their business with a mutually beneficial employee-employer relationship.
Here are 15 companies that are helping to grow the country's startup ecosystem and the availability of high-quality employment opportunities: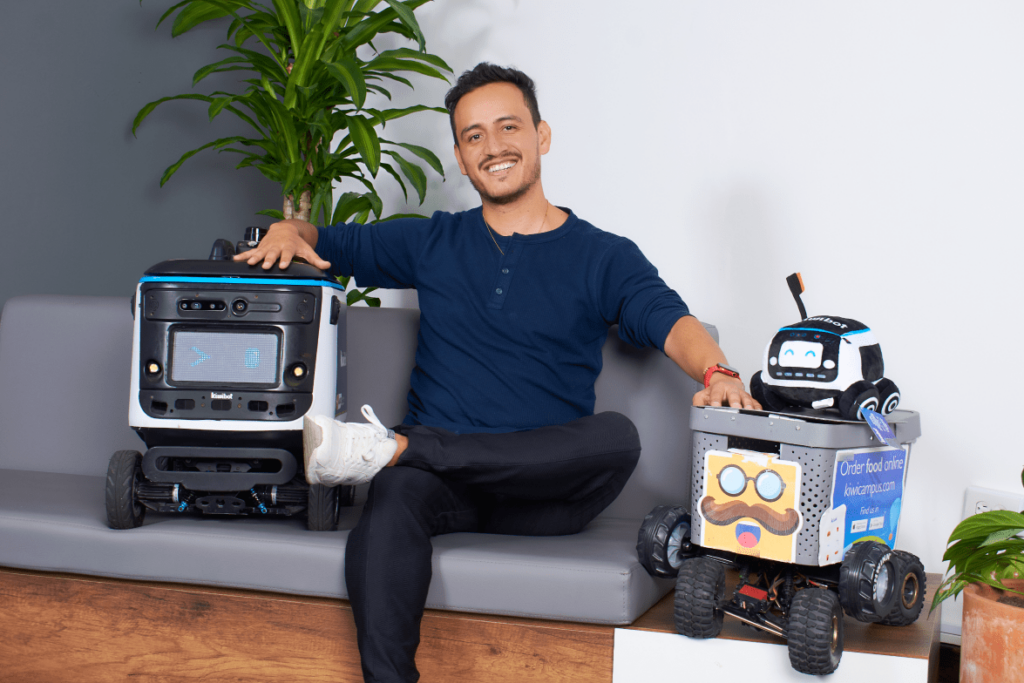 Kiwibot was founded in 2017 by Felipe Chávez, Sergio Pachón Reyes, and David Rodríguez. After six years, the company has become highly successful and is reaping the rewards of this hard work.
Kiwibot manages a fleet of autonomus robots that safely deliver products and food to customers, keeping everything fresh along the way. These robots operate on a GPS technology, a top-notch satellite solution that guarantees precision in their location for safe self-driving. Kiwibot also employs cutting-edge AI techniques coupled with camera sensors to dodge obstacles along the way, and a navigation system that generates multi-kilometer routes to reach pre-determined destinations.
The company provides competitive compensation to its employees and a unique opportunity to learn, grow, and innovate in a multicultural setting, with opportunities to travel, interact with global customers, and utilize multiple languages.
Aleph Solutions is a startup founded in 2005 by Jonathan Saiegh, Javier Neumann, and Gaston Zelerteins that specializes in digitalizing and sharing product catalogs for brands. The company helps brands to increase their online sales across various marketplaces and e-commerce sites by connecting them with wholesale distributors and retailers.
Through its platform, Aleph Solutions enables brands to implement comprehensive e-commerce strategies, such as creating high-quality digital product catalogs, updating costs and stock availability, and automatically sharing this information with all players in the commercial chain.
Aleph Solutions is currently looking for entry-level software engineering professionals. This is the perfect opportunity if you are a software engineer looking for a first job.
Landian is the first metaverse made in Medellin, Colombia, which provides a more accessible and cost-effective alternative for purchasing land, products, services, and digital assets. The company has a team of 220 professionals in the country, including experts in 3D design, marketing, artificial intelligence, data science, and other fields.
This is an outstanding company for anyone interested in contributing their part to the future of the metaverse from Colombia. The company offers excellent growth opportunities to its employees, focusing on the latest technologies to create a more promising future.
Colorchain is a healthcare apparel manufacturing company based in Bogotá, Colombia, established by Dr. Carolina Hernandez in July 2019. Notably, the company has experienced remarkable growth in its net profit margins in 2021.
This brand has a global vision and is registered in more than 35 countries with a presence across America, Europe, and the United Kingdom. Its objective is to generate a positive social impact in Colombia through its growth and contribution to the community. 80% of its employees are female heads of households, providing opportunities for young graduates and seniors with experience in the industry.
Colorchain is environmentally conscious and uses a just-in-time manufacturing model to minimize waste by producing only what is needed. Its sustainable approach also includes using recyclable materials and reducing greenhouse gas emissions.
Polymath Ventures, founded in 2012 by Wenyi Cai, Ash Kirvan, and Carlos Fernandez de la Pradilla, is a venture studio that creates digital platforms aimed at empowering the middle-class through purpose-built solutions that offer fair access to quality services and enhanced income-generating opportunities.
Polymath has four distinct ventures in various sectors including fintech, e-commerce, and health. It seeks to cultivate and expand strategies with a strong emphasis on talent to drive the organization toward creating a more significant impact in the region. Operating in Colombia and Mexico, Polymath already boasts a growing team of experts and powers large-scale transformative companies to benefit the emerging middle class.
If you want to be part of this process that seeks to make a change in the region and support the birth and growth of various companies, Polymath currently has multiple job offers in various fields such as accounting and finance, sales, marketing, technology, investment, among others.
Properix, a company with over a decade of experience in the regional market, has arrived in Colombia to offer an innovative software solution for managing real estate complexes. Their stable and powerful online system streamlines complex management records, fee payments, and communication with residents.
Properix's innovative approach has earned it a strong reputation in Latin America and makes it an attractive company to work for. The company provides stable job opportunities with high growth potential for its employees.
Laika is a digital platform that simplifies the life of pet owners. Founded in 2017 by Manuela Sanchez, Camilo Sanchez, Andrea Gonzalez, and Tulio Jimenez, the company was created to offer a solution for the inconvenience and additional cost of buying pet products and services in physical stores. Since then, Laika has grown at a rate of 500% annually, providing formal employment to more than 200 people in Colombia and 120 in other parts of Latin America.
With a specialized focus on digital sales of pet products and services, Laika distributes over 5,000 products in the countries where it operates: Colombia, Mexico, and Chile. In addition, Laika offers private memberships to its "Pet Breeding Community", providing unique benefits and monthly gifts to pet professionals at special prices.
Laika currently has several vacancies in Colombia in the logistics sector, ranging from distribution managers, analysts and warehouse coordinators.
Langon Colombia, led by Harvard Law alumni Alan Gongora, is a cutting-edge global legal firm that offers comprehensive legal solutions to both individuals and corporate clients in Colombia and worldwide. With its roots in New York City, Langon employs a multi-jurisdictional approach to customer service, earning a reputation for excellence in the local market since 2010.
Its practice groups include corporate and commercial law, real estate and litigation, ensuring that Langon is well equipped to handle all of the clients' essential legal needs.
If you are a bilingual attorney in Colombia seeking stable employment opportunities, Langon Law is a company worth considering.
Vector Foods is a dynamic food company based in Medellin, Colombia that is committed to producing innovative and high-quality plant-based proteins under their popular brands MonteRojo and UAU. The company was established in 2017 by Jose Ricardo Betancur, a Colombian entrepreneur with a vision of creating delicious, healthy and sustainable plant-based proteins. Since then, the company has achieved substantial growth and expanded into other countries across Latin America and Europe.
Vector Foods' focus is on high-quality, premium ingredients such as avocado oil and Himalayan pink salt, which distinguish their products from other plant-based food companies. They are also adept at adapting quickly to changing consumer needs.
The company currently has 90 direct employees built with a close eye on diversity: 8% being hearing or cognitively impaired, 10% from the LGBTQ community, and over 65% women.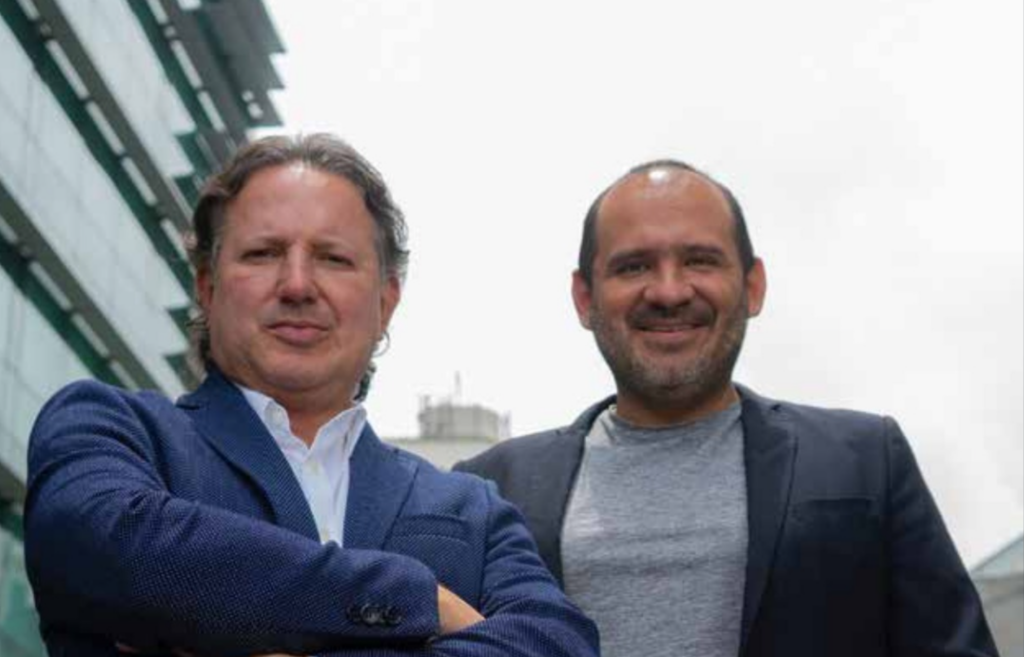 Tech Innovation Group is an investment group based in Medellin that is committed to supporting tech-based companies that are working on new life sciences solutions.
The company is led by Juan Pablo Ortega, who is an alumni of the MIT Sloan School of Business and earlier led Ruta N.
Tech Innovation Group is an investor in startups and also plays an active role in helping to grow its portfolio companies by providing mentorship and additional support.
The Frenchie Co, founded by Daniel and Camilo Mejia in 2015, creates practical and minimalist wallets, purses, and accessories. Their flagship product is the world's first speed wallet, made of handmade Italian leather. They have quickly conquered the international luxury market with their designs and exported to 150 countries through e-commerce.
All of the company's products are handmade in Colombia to support Frenchie Co's core value of generating more employment opportunities in the country.
Tractec, a Colombian logistics company founded by Angela María Moreno, specializes in transporting cargo ranging from 300 kg to 100 tons throughout Central and South America. In 2021, the company made headlines for producing the first-ever electric cargo vehicle in Latin America, earning them a spot on Andi's 31 most innovative companies.
With a track record of exceptional performance and innovation, Tractec has generated an impressive annual revenue of COP $3.9 billion. The company's logistics solutions have helped businesses of all sizes streamline their operations, reduce transportation costs, and improve delivery times.
Tul is an app that simplifies the construction and ironmongery sector in Latin America. Founded in Colombia in March 2020, it has since expanded to Mexico and Ecuador to establish additional distribution centers.
Co-founders Enrique Villamarín, Juan Carlos Narváez, and Nicolás Villegas have designed a platform that allows users to place orders effortlessly, digitize inventory, and manage their businesses on the go.
With a growing hardware inventory that comprises over 20,000 products and an online presence featuring more than 500 products, Tul is changing the face of the industry. In just 10 months of operation in Mexico, the company has helped more than 3,000 hardware stores and is growing at a rate of 40% per month.
Source Meridian is a company founded in 2016 by Michael Hoey. The company, in addition to its base in the United States, operates from Cali, Medellin, and Rionegro in Colombia. The culture at Source Meridian values the well-being of employees and customers above everything else.
Source Meridian is committed to helping its customers create innovative solutions and services to grow their businesses. The enterprise offers a broad range of technical competencies, including publishing, text analytics, and pharmaceutical domain expertise. Since its founding, the company has maintained a customer-centric approach and delivered the best solutions for its clients.
The company supports young Colombian talent, including software engineers and data scientists, and provides early access to cutting-edge technology for companies to maintain their competitive advantage in the market. Source Meridian's goal is to drive the development of the tech and healthcare industry while delivering excellent client support.
Andro, founded by Jose Pino, is one of the newer startups to emerge from Medellin's thriving tech community. The security company is building a decentralized infrastructure to protect the value of digital dollars against the risks of parity (de-peg) and custody (counter-party) loss.
With Andro's decentralized protection protocol, any company, institution or person will be able to connect their own custody wallet (such as MetaMask or Ledger) to secure their stablecoins. These will be distributed by the autonomous mechanism that will react to any sudden change in the market, with the parity 1:1 against the dollar protected 24/7. Andro puts control of crypto investments in the hands of users, allowing everyone to build their own custom protection strategy.
Prioritizing maximum on-chain transparency and the highest user experience, Andro represents a new generation of progressive crypto companies striving to make the technology reliable for all. The company could be a great fit for any crypto or blockchain enthusiasts looking to make an impact.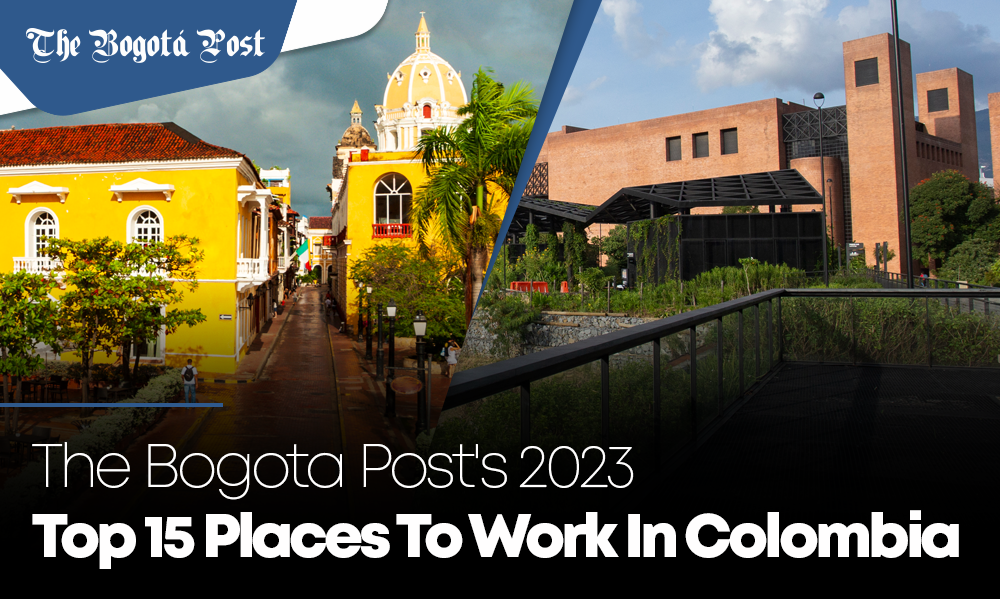 This article includes a client of an Espacio portfolio company