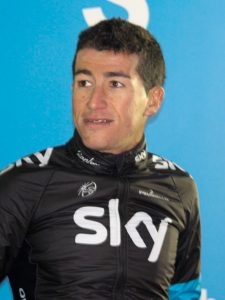 Antioquía road cyclist Sergio Henao looks to make up for lost time
---
2014 saw Colombia's climbers take centre stage in the international cycling world, but one of Nairo's most promising compatriots was nowhere to be seen. Sergio Henao – who had been the promise of Colombian cycling before Nairo's emergence – had to write off the whole year through no fault of his own.  
But he's making a remarkable comeback. Last week, on April 11, Henao took second place in the Vuelta a País Vasco in Spain. It was his first podium finish of the year – beating Nairo himself to boot. With hopes running high that the rider from Rionegro, Antioquia can finally fulfil his early promise, The Bogota Post takes the chance to look back on Henao's rollercoaster career.
April 2010 – Henao grabbed the headlines with a victory in the Vuelta a Colombia at the age of 23:
"I want to thank my team partner Sevilla, because he's taught me a lot and he showed me how to approach time trial", he said.
2011 and 2012 – Henao lost a victory in the Vuelta a Colombia at the last time trial stage but burst onto the scene in the United States and Europe: second in the Tour of Utah, third in the Tour of Poland, 9th in Giro d'Italia.
In 2013: Henao lost victory in the Tour de País Vasco at the last time trial stage to his countryman Nairo Quintana. He came second in Fleche Wallonne. Asked if he felt cheated after another second place, he said: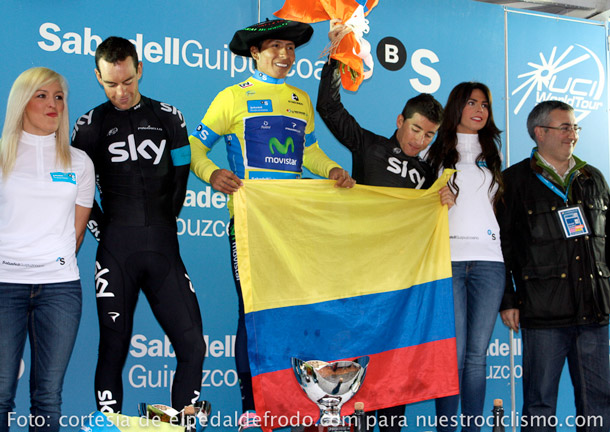 "I'm not left with a bitter taste at all. These are physically demanding and rather complicated races. And to only be behind such an explosive rider like Dani Moreno, and at the same level of Joaquim Rodríguez in this kind of finish is positive."
Beginning of 2014 – Henao faced suspension from his team because abnormal blood values suggested the possibility of doping. In the words of Dave Brailsford, team manager at his employer, Team Sky:
"In our latest monthly review, our experts had questions about Sergio's out-of-competition control tests at altitude – tests introduced this winter by the anti-doping authorities. We need to understand these readings better. We are commissioning independent scientific research to better understand the effects of prolonged periods at altitude after returning from sea level, specifically on natives of high altitude areas."
By May 2014 – Henao had been cleared of the accusations and was set to race in the Tour of Switzerland. Again Team Sky's Brailsford:
"By taking this structured, scientific approach, we've gained a better understanding of his readings and specific physiology and valuable insights into the effects of altitude. He's done everything that's been asked of him, kept his focus and fully deserves to be racing."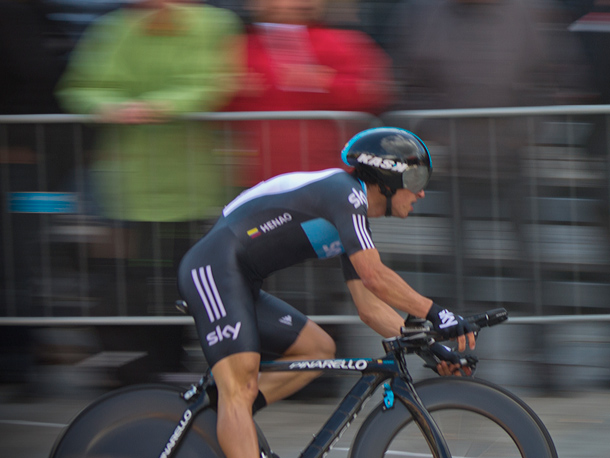 Tour of Switzerland 2014: Henao crashed during the pre-time trial recon resulting in a fractured knee-cap that immediately ended his season.
"I was at a crossroads and there were several volunteers and I did not know that the roads were still open. I was going around 30 km per hour."
"It's hard. This is something that I didn't want to go through. All of us want to have only victories and podiums, but I have had two knocks: first I had to stop [for the doping accusations] and now the injury. I can only have patience, time heals everything. This is a year to forget, a lost year, but I can learn a lot mentally for my life. With this injury I can only work hard to get back to 100 percent. I have the belief, the desire to return and the hunger to be with the best."
March 2015 – Henao was back at the Italian road race Coppi e Bartali. He finished sixth in the final stage and 17th in general classification and told Teamsky.com:
"I'm ecstatic to be back racing and to be able to return to this level. I feel ready to come back. I want to make the most out of this opportunity and I want to repay the team for its trust and dedication to helping me."
Vuelta a País Vasco: Henao was back in first position. He was in the yellow leader's jersey for three stages before losing it yet again in the final time trial. He told Cyclingnews.com:
"Of course, I'm left with a sweet and sour taste but the triumph will come. I can improve a lot more"
---
By Arek Peryt