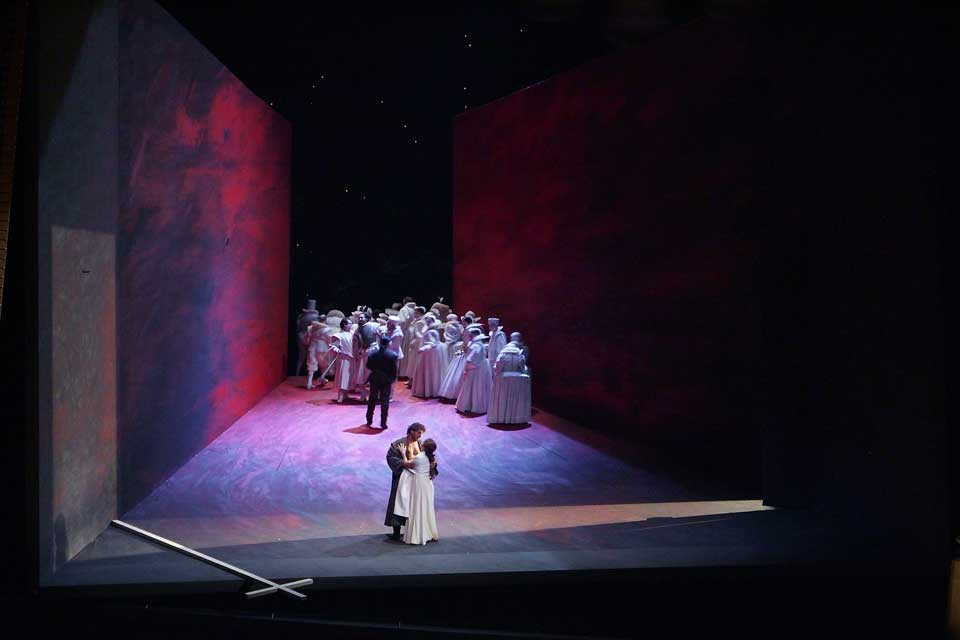 As Verdi's classic opera, Otello arrives to the Teatro Colón in Bogotá, Phoebe Hopson catches up with some of the stellar cast.
---
"It doesn't matter where you put this story, it's love and jealousy," says Russian lead soprano Gulnara Shafigullina. "What happened a hundred years ago, still happens now. It's a social commentary." Trained in St. Petersburg and Amsterdam, this is the first time Shafigullina will be playing Desdemona in Otello, the well known opera. The ill-fated character falls victim to her husband's jealousy – an act of femicide by today's standards.
Zoran Todorovich plays Otello, a part known as the 'voice killer' for the skill and range the part demands. "Otello is the crown of every tenor career. It's very complex," explains the German-Serbian actor, who has played the part before.
Set in Cyprus during the late 19th century, Giuseppe Verdi's Otello is raw with emotion and tragedy. Despite never having learnt English, the Italian composer had a great affinity with the plays of William Shakespeare. The libretti written by Arrigo Boito is critically acclaimed for its proximity to the original script, and retains the English bard's ability to present a social commentary that is still relevant today as it was centuries ago.
The production, directed by German Will Decker, has already been successfully staged in Barcelona, Brussels and Geneva. It comes to Colombia with a different cast and the intention to encourage the country's nascent opera scene. In keeping with the timeless nature of the plot themes, the stage setting is modern and minimalist. "It's nice because you have to concentrate very hard on the personalities," says Todorovich, "every movement on stage requires thought, only the costumes are in keeping with the epoch."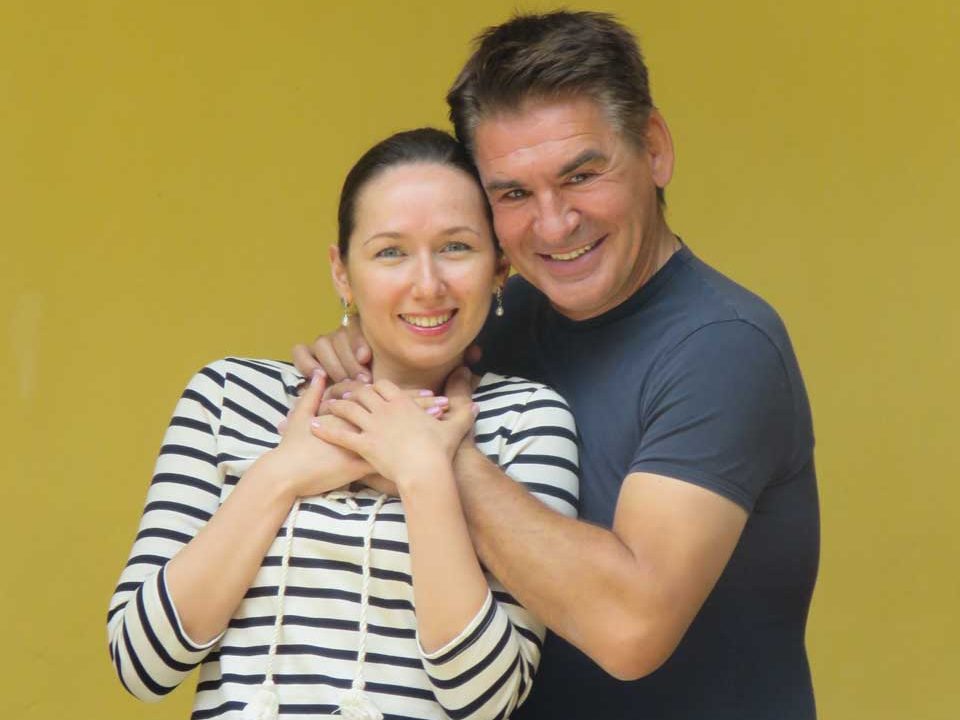 The complexities of Otello's character add depth to this romantic tragedy. Otello, known as 'the Moor' is a black Muslim, making him an outsider in Venetian society. In his life he has achieved the impossible, moving from slave to governor. "He is under pressure to be better than the rest," says Todorovich. "It's like today, if you are black you have to be three times better than people from white rich families."  In the end, plagued by his hamartias, Otello falls from grace, murdering his own wife and losing the recognition he has fought for all his life.
The internationally recognised cast will be joined by the Colombian Philharmonic Orchestra and the chorus of the Colombian National Opera in performing Verdi's highly expressive musical score. Verdi's skill in enriching each character through nuanced musical expression is something that has brought much critical acclaim, especially in his later work. And so it is with Otello, for example when Desdemona sings 'Ave Maria' the night before she is murdered. This intimate aria, stunning in its dynamics and smooth in melody, is a reminder of her innocence in the tragedy. "It's a pleasure to sing, it's the easiest scene in the opera," says Shafigullina, whose favourite scene is when Otello gives his final aria, which she says "hurts me every time."
"If we are doing what we are meant to be doing, I don't think the public can stand these emotions," comments Todorovich. "You can feel these emotions today," he adds.
Both Todorovich and Shafigullina remarked on the excellent acoustics of the Teatro Colón and the talent of the Colombian National Opera's chorus. As for protecting their voices throughout the rehearsals and the show, they tell me gargling with a litre of water and a spoon of salt does the trick.
The cross is a common motif throughout the opera. Photo: A. Bofill

Plot notes – Spoiler alert!

Unlike going to see a film, opera requires a bit of homework if you want to know what's going on. Even if you speak Italian, the words often get lost in the music. To make sure you're not a deer in the headlights and can impress your opera friends here's a rapid rundown of what you'll see on stage. It's also worth listening to a few arias before you go, so you can say, "this is my all time fave."

So… Governor Otello returns victorious to Cyprus in the midst of a great storm. While he was away fighting the Muslim Turks, the young Roderigo has fallen in love with his beautiful new wife, Desdemona.

Enter the story's villain: Lago. Otello's jealous ensign, angry that his fellow soldier Cassio had been promoted over him, offers to collaborate with the love-struck Roderigo to win over Desdemona's heart.

First, Iago gets Cassio drunk and provokes a fight which involves a former governor. Furious, Otello takes away Cassio's promotion. Then the manipulative Iago encourages Cassio to appeal to Desdemona, arguing that she will be able to persuade her husband to change his mind.

Sadly not, for Otello is a jealous man and Iago has sown seeds of suspicion with hints about an affair. When Desdemona makes a case for Cassio, it serves to confirm Otello's fears. Of course, Iago fans the flames with vicious rumours and a misplaced handkerchief. This is enough to make Otello humiliate his wife publically and vow to kill her. Meanwhile, Iago persuades Roderigo to kill Cassio.

In the final act the tragedy unfolds. The distraught Desdemona prepares for bed only to be awoken by her husband with a kiss. Although she insists on her innocence, Otello strangles her. Iago's malicious plot is revealed and Otello is faced with the consequences of his actions. Knocked from glory and heartbroken over Desdemona's death, Otello stabs himself.

The moral of the story? Hold onto your handkerchief and be careful who you trust.
Otello is showing at the Teatro Colón on June 21, 23, 27, 29 and July 1 at 7.30pm. Tickets cost between $40,000 and $230,000 and can be bought directly from the theatre or on www.tuboleta.com.
---