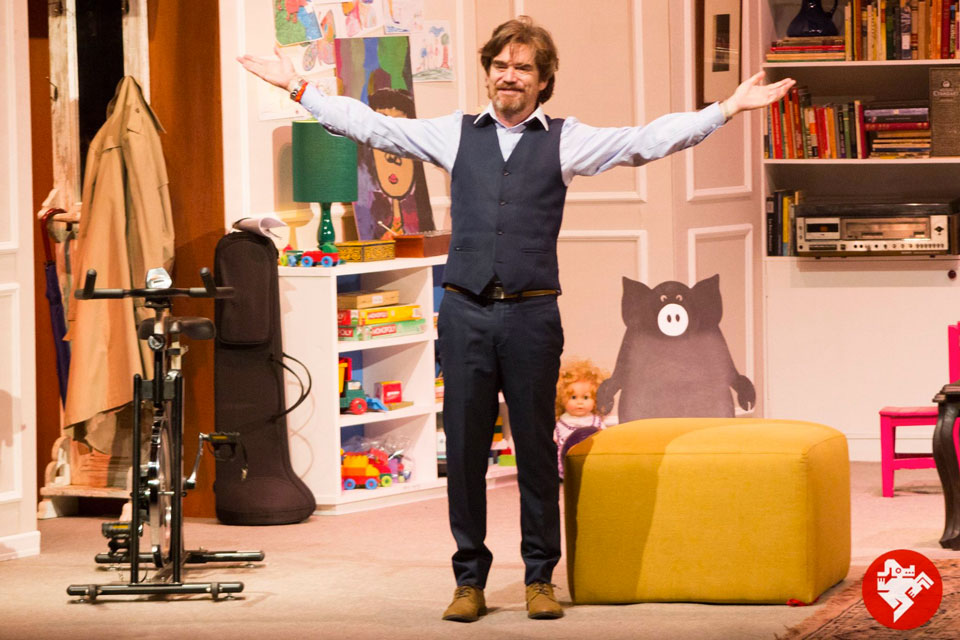 El nombre
Vicente is a successful man, who has just turned 40 and is about be a father for the first time. His sister and brother-in-law invite him and his young wife for dinner, during which the question of the baby's name comes up.
A Colombian adaptation of a critically-acclaimed French comedy, this play invites viewers to ponder ideas of friendship, modern society and hypocrisy. A simple question provokes a cascade of unforeseen situations, which threaten to end decades-long relationships which previously seemed unbreakable.
Hidden resentment, untold stories, taking sides and all-too-common problems come together in a direct, frank and deliriously funny play that somehow manages to deal with real life tragedy using an unerringly comic undertone. If only all of life's problems could be treated this way.
Teatro Nacional La Castellana, Calle 95 #47-15. Thursdays to Saturdays at 8.30pm, Saturdays and Sundays at 6pm. Until December 18. Tickets from $33,500.
Mi media naranja
A totally new and unique concept, which brings together stand up comedy and rumba. Each night, two comedians and a DJ will take to the stage to provide hilarity and a soundtrack to the party. There will be plenty of interaction between the comedians and DJs as they create a hilarious party atmosphere that aims to celebrate the month of love and friendship. Singles and couples welcome.
Casa E, Carrera 24 #41-69. Wednesdays and Thursdays at 7pm. Until November 3. Tickets $55,800.
Kassandra
This monologue, from Franco-Uruguayan playwright Sergio Blanco, sees our heroine soliloquise in her broken immigrant English, telling us her story, while in turn telling the story of our contemporary problems, endless wars, inevitable exiles, destructive obsession with technology and modern barbarities.
Teatro La Maldita Vanidad, Carrera 19 #45a-17. Saturdays at 8pm, Sundays at 6.30pm. October 1 – 23. Tickets $30,000 (students $20,000). 
---