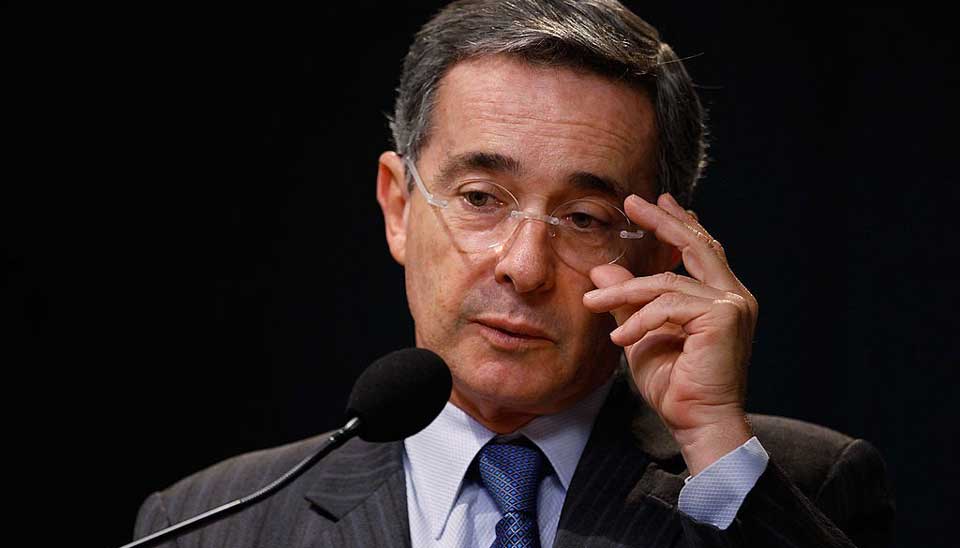 Senator Álvaro Uribe pulled up by Colombian court over 'child rape' comments in latest twitter row.
---
Senator Álvaro Uribe Vélez has retracted his controversial claim that the influential social commentator Daniel Samper Ospina was a child rapist. He had been ordered to do so by the Tribunal Superior de Bogotá, who considered the allegations were potentially slanderous and said they would have to be backed up with evidence or struck from the record. The former president was unable to do so and therefore issued a carefully prepared statement on Saturday August 8 to comply with the legal order.
Samper Ospina is the ex-editor of Soho magazine, a Colombian lad's mag and a columnist for Semana. When he left that position he started up a YouTube channel and became the self-titled 'youtuber a los 40s'. He's also entered the stand-up comedy circuit and is building a reputation as a satirist and social commentator, especially for younger people. In a short video he said that he was comforted to know that justice forced Uribe to retract his claims and that "the defamations against me were lies, irresponsible and unsustainable."
Uribe first tweeted the accusation, which was swiftly disseminated by his followers, on July 14. On the 16th, he reiterated his comments on social media and on his own website. Samper appealed for Uribe to prove his claims or face a legal challenge. Almost all of the Colombian media have backed Samper Ospina, seeing Uribe's accusations as dangerous for free speech. The allegations arrived after Samper Ospina had been critical of Uribe and were widely seen as tit for tat reprisals for the criticism.
Despite the conciliatory nature of the statement, Uribe also used it to attack Samper Ospina. After the initial paragraph's retraction, there were eleven paragraphs in which the senator felt it necessary to explain why he'd made the allegations and restate his position. He claimed that his remarks "were not directed at a famous comedian, but rather an angry politician", indicating that he sees Samper Ospina as a political enemy.
He also mentioned that he felt he was right to have made previous similar comments about other groups, including the Madres de Soacha, a group campaigning for the rights of victims from the falsos positivos affair and politician Hollman Morris. Both of those cases also ended in retractions.
Since Samper Ospina moved into the world of social commentary, he has been a fierce critic of Uribe. Along with satirical cartoonist Vladdo, he infiltrated an Uribe-led march against corruption in April and he has been forthright in his criticisms of Uribe's comments regarding the peace process. For his part, Uribe has engaged in a twitter war with Ospina over various issues.
---