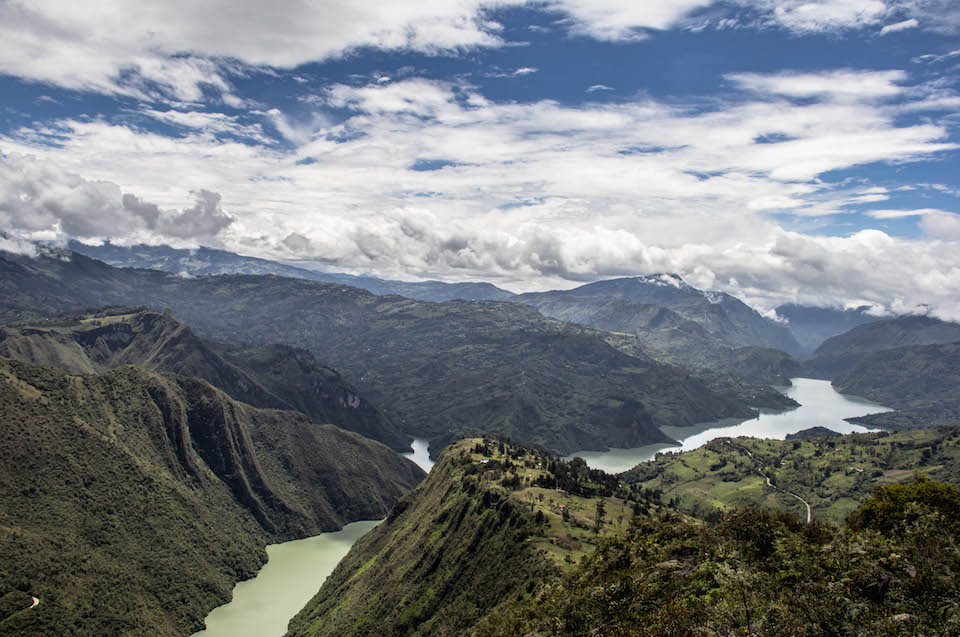 Following a water route is a great way to immerse yourself in the history and nature that have also flowed downstream over the ages.
---
Come with me as we leave the monotony of city life behind to take a deep breath of fresh air and discover the treasures that lie right before our eyes, yet often go unnoticed, the water route.
Our guide is Alejandro Carrillo, a man who is passionate about sharing his love of the waterways and the history and biodiversity that they run through. He explains, "The water route takes us to the heart of the Muisca culture, to experience God, man and nature."
Over the course of the three-day trip along the water routes of Cundinamarca you may be able to spot a number of native species. There's spectacled bears, white tailed deer, hummingbirds, Andean condors, crested eagles, bats to name but a few. In terms of flora, the guides will show you all kinds of interesting mosses and lichens as well as espeletia (little sunflower-like shrubs), lilies and other plant life.
All photos provided by María Paula López
---
The trail has a visceral impact on its guests, touching the most sensitive fibres of their being. This diverse and scenic nature has survived for thousands of years and walking in it reminds us of how important it is to protect it so that it can survive for thousands more.
The three-day tour begins in La Calera, just outside Bogotá. It's a municipality where we can find trails and waterfalls. As we venture a bit deeper, we discover the vast array of mountains and variety of native flora and fauna species.
Guasca is a breathtaking expanse, not just because of its vast páramo ecosystem. Ubalá boasts an array of natural lagoons, including the Laguna Verde, a stunning green lagoon that is the source of many myths and legends.
Pause at the picturesque panoramas on the trail around the Guavio Dam (also known as the Alberto Lleras Dam).The path winds through fields filled with diverse varieties of corn. You will pass cows and horses housed in stone animal pens, while a wide variety of different birds soar overhead. When you reach the Nemostén waterfall, the cool breeze will invite you to stop and reflect. For some, this majestic place is ideal for meditation or yoga.
Related: Hiking around Bogotá, Peña de Juaica 
Gachalá dazzles its guests with emerald mines, powerful waterfalls, a coffee trail, panela mills and a shrine dedicated to the Virgin Mary.
The path through Gachetá guides hikers towards Las Piedras Antiguas, which are old stone formations, while allowing them to enjoy the Zaque waterfall and natural hot springs along the way.
The Laguna La Bolsa in Junín is often described as a natural mirror as a result of its shimmering surface.
It's hard not to fall in love with Guatavita , with its charming white and brown colonial houses, exquisite gastronomy and enchanting Laguna de Guatavita.
Alejandro explains that Gama is the first municipality in all of Cundinamarca to be illuminated by LED lighting. It boasts a religious sanctuary, a lagoon and an appetising arepa festival.
In Medina you will find moriche palms. The trail is surrounded by the smooth trunks of the tall trees which are used to manufacture a sugary liquor.
---
María Paula López