At the culmination of BreWeek, PolaFest was the place to satisfy your cravings for a tall glass of cold craft beer, as Meagan Maher found out.
---
The first edition of BreWeek culminated on a sunny Saturday with PolaFest. Punters and brewers descended on the Casa Rosada, a beautiful old house located far north on the séptima with Calle 235 to sample a range of IPAs, lagers, stouts and other brewed beverages. Despite the fact that it was a significant trek to get out there, the event was well attended.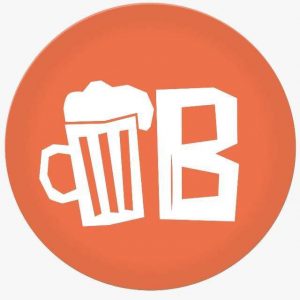 People started arriving around lunchtime on February 18 and many stayed well into the night. Earlier in the day, attendees sat back scattered around the hilly lawn to relax and enjoy their beers. In the evening, the venue filled up and people crowded around the music. The variety was pleasing – rock, reggae, funk, and salsa – but the decibels made it difficult to order beer at the stands closest to the grassy stage, let alone have a conversation.
There were 17 stands in total with many selling craft beer, and the 'brewtruck' selling beer on wheels. The cider crews were also on hand, delighting visitors with alcoholic apple beverages. Revellers could choose a taste for $2,000 or a full glass for $6,000-$9,000. There were several food trucks selling hamburgers, hotdogs, tacos, and Colombian-style meat and potatoes to soak up the alcohol, all thanks to FoodTrucks Club Bogotá.
Javier Gil, from Casa Cervecera Rústica, commented "This is a necessary event. It gives us visibility and brings together the consumers and those who make the beer." When asked about the growth of craft beer in Bogotá, he noted, "it's logical. In other parts of the world it's been around for longer, here it is new… The beer is getting better all the time. People are bored of the beer that's around and increasingly dare to try new things."
Tristan Quigley, an amateur brewer who was there sampling, touched upon this. "[The] biggest surprise was to see two breweries using Czech Saaz hops, normally only used in European style Pilsners and lagers for extra aroma and flavour in their IPAs. Wouldn't be my first choice of hop but the beers seemed to work just fine."
With many of the brewers selling two or three different beers, it was impossible to try everything – without falling over, at least! But one or two stood out.
Having been disappointed by La Quince's Cranky IPA when he first tried it two years ago, it's now one of Tristan's favourites: "They've got their recipe spot on now and the beer is well-balanced, with a fresh, citrusy late-hop hit." He went on to say that, "for those who prefer darker beers, the porter over at San Alejo was smooth and superb."
Entrance to PolaFest was free, but organisers asked for donations of non-perishable goods or scholarly materials for Fundación Colores de Vida, a Colombian organisation that promotes health, well-being, and education.
As the name suggests, BreWeek was five days of beer-related events at various venues throughout the city. There were opportunities to learn about craft beer, a food and beer pairing class, and even the option of participating in a beer-pong tournament!
Another vendor, Diego del Valle from Cerveza San Alejo, explained, "we're participating so that people can get to know us and our product." While many were optimistic about the growth of the market, he has been a bit disappointed so far, citing a lack of government help as a significant factor in the industry's limited growth compared to other countries.
The week reflected the growing popularity of craft beer in Bogotá and was simply on a whole new scale compared to similar events the city has seen in recent years.
Those who know the craft beer scene in Bogotá well may have been surprised to see some of the big names missing, including Tomahawk and Ragnarök, but the number of new breweries present, such as La Quince and San Alejo, meant that there was something new for everyone to try. Craft beer fans have next year's BreWeek and PolaFest to look forward to, as there are sure to be new breweries in attendance and even more new and interesting beers.
---
By Meagan Maher