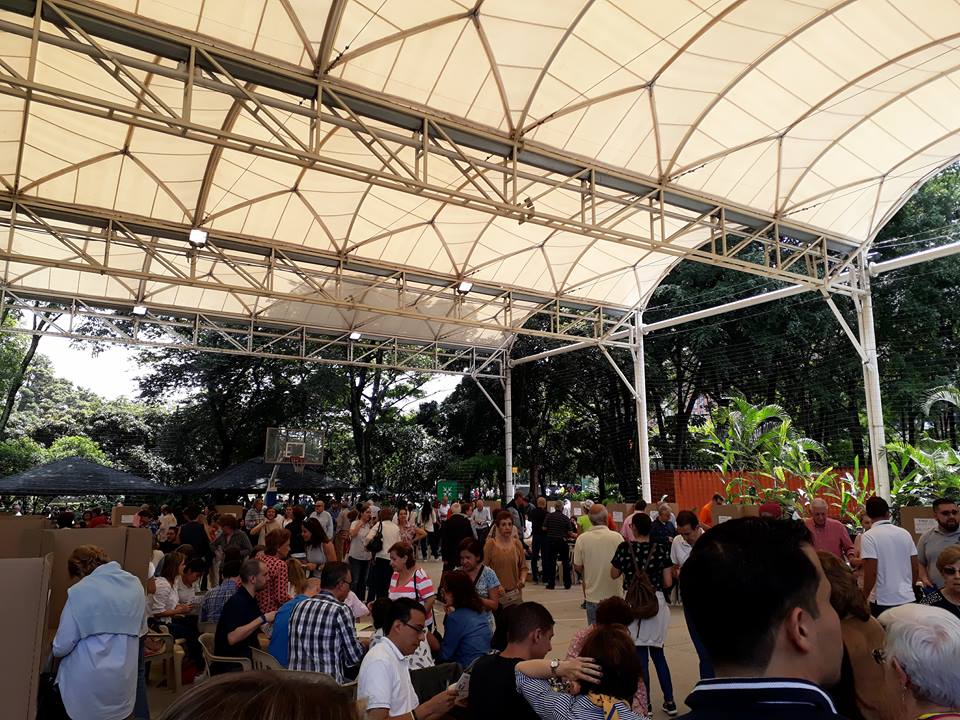 After numerous elections rigged with corruption, vote tampering and irregularities, the running of the first round of this year's Presidential election came as a pleasant surprise for many in the city of Medellín. 
Although the results might not have panned out as some would have desired, there are most definitely several positives to be taken away from Sunday's first round of voting.
One of Sunday's main polling stations was installed at EAFIT, a private Medellín university located in the Aguacatala region of barrio El Poblado. Arriving at around 10.30am, the hustle and bustle of paisa families arriving to cast their vote gave the area a unique buzz, of those that only really exist on election days and an optimistic feeling seemed to be in the air.
Generally speaking, the main demographic was slightly more senior than average. This was one of the main observations of a female empanada seller who was working for the first time at the elections Sunday. Having said this, younger generations did not go amiss, with many children accompanying their parents and grandparents on such a historic day for Colombia.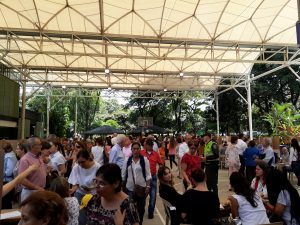 When speaking to voters, several commented on the sheer amount of people present, more than in previous years, they claimed. This is confirmed in the statistics: across the country, 53% of citizens voted, compared to 40.8% of the population in 2014. This year, 19,636,714 votes were counted, in comparison to 2014's 13,216,714.  
Both men and women casting their votes commented on the organisation and smooth-running of logistics in comparison to previous elections. Along with the calmness of the proceedings, both observers and witnesses commented on the general absence of voting irregularities.
For example, a young female observer, whose role it was to oversee proceedings and report irregularities, commented on the thoroughness necessary to prevent vote tampering. She described how, upon arrival, the urns must be shaken and turned upside down to check that there are no photocopied votes placed inside before voting starts. On Sunday, however, speaking to The Bogotá Post around midday, she didn't have any inconsistencies to report.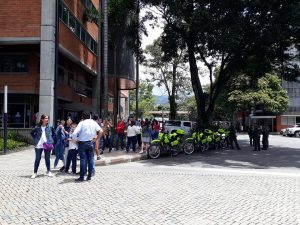 It was up to voting witnesses, hand-picked by the campaigns they stand for, to ensure the correctness of the proceedings at the table where voters register themselves before casting their vote. In theory, witnesses should be unpaid volunteers, although one elderly Coalición Colombia witness named José alleged that some are rumoured to be paid considerable amounts to convince voters at the last minute. In contrast, the volunteers sat at the table assisting with the registration process must remain politically impartial, and there should be representation across all candidates.
Fajardo-supporting witness José told The Bogotá Post that no matter the outcome, the two most important things he hoped from Sunday's vote were, firstly, less abstention and thus a less corrupt voting process. Secondly, he emphasised how he would like to see Colombia's future president prioritise peace, and build on the steps Colombia has already taken in this direction.
At EAFIT, the support was overwhelmingly duquista, with the second most popular candidate being Fajardo. Come 4pm, the statistics predicted Duque's landslide victory and historical antioqueño loyalty to Uribe, with the Centro Democrático candidate winning 53.1% of votes in the department of Antioquia, in comparison to Fajardo's 28.4% and Petro's 9.25%.
Despite his loyal following of paisa supporters, Fajardo's tenure as Governor of Antioquia and education-focused policies weren't enough to see him through to the next round of voting, which will see polar opposites Duque and Petro go head to head on June 17th.