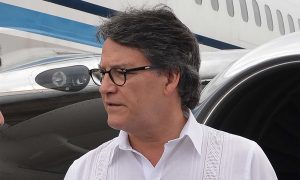 Colombia's president has announced the candidate who will be the new chief negotiator on behalf of the Marxist rebel group, the National Liberation Army (ELN).
President Juan Manuel Santos said on Tuesday that Gustavo Bell would be the government's main man tasked to extend a ceasefire with the group.
"I have resolved and decided to appoint former Vice President Gustavo Bell as the new Chief Negotiator," the president said in a televised address.
"He will be the new head of the delegation and with him we will form the team that will accompany him from January 9."
Gustavo Bell was vice president from 1998 to 2002 and is now the country's ambassador to Cuba. A journalist, historian and lawyer, he has also served as the government's High Commissioner for Human Rights and as Minister of National Defence between 2001 and 2002.
Since October, the ELN have stopped attacking oil pipelines and attacking civilians – but have still continued kidnapping. The group, who conduct military operations throughout the country, stopped when Pope Francis visited Colombia.
It is their first ever ceasefire and is being supervised by the Roman Catholic Church and the United Nations.
But the landmark agreement is set to end on January 12.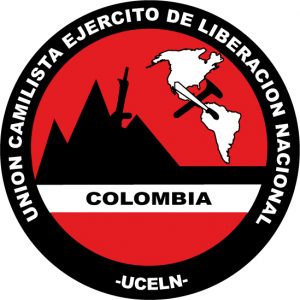 The government has been talking with the ELN for months in Ecuador's capital, Quito.
Rebels from the ELN have said they will continue the ceasefire if progress is made with the talks.
Left-wing ELN is inspired by Marxist ideology and Liberation Theology and were formed in the 1960s by Fabio Vásquez Castaño along with a group of students, intellectuals and Catholic radicals.
The second largest rebel group in the country, the ELN has a dire public profile in the country as they have been associated with bombed petroleum facility infrastructures  as well as the taking of hostages in bids for ransom and, in some tragic instances, the executions of them as well.