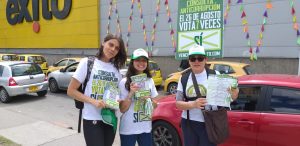 The Anti-corruption Consultation is a political statement to continue the fight against corruption. Its attempt to unify voters to fight against the crime will only be threatened by voter indifference and abstention. Corruption though, will continue in spite of it.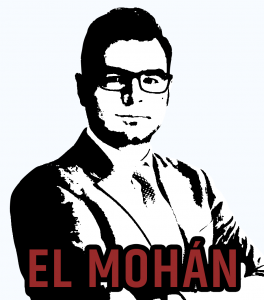 Being against corruption is perhaps the most popular stance any politician could take. Corruption in Colombia is rife. Arguably all presidents have tried to do something about it, arguably all of them have failed – miserably at best. The country ranks 96 out of 180 in Transparency International's Corruption Perceptions Index, a ranking that has remained unabated during the Santos administration.
It is, therefore, no surprise that the biggest scandals faced by the country in the last eight years had to do with corruption. This includes (and this is in no way an exhaustive list):
Alleged payments made from Brazilian construction Company Odebrecht to the campaign funds of Santos – and his contender Oscar Iv

á

n Zuluaga.

Alleged payments made from Odebrecht to officials in the Ministry of Transportation and Members of Congress to secure the winning bid for a road project.

Cost overages at the country's Cartagena Refinery (REFICAR) made by contractors which included lavish expense accounts including escorts and fancy yacht trips.

Alleged request for bribes and kickbacks from the country's lead anti-corruption prosecutor to conspire with members of the Supreme Court of Justice to decide on a judicial matter.

Contractors, mayors and congressmen conspiring to bid on road improvement contracts for cities.

Members of a city's governing board conspiring to elect the spouse of a known political operative to a corruption watchdog agency.
Each of these acts, alone, warrant the country to revisit the nature of its current anti-corruption measures, the anti-corruption institutions and their effectiveness. However, if you think Colombia is that country, you are going to have to guess again.
Nothing new
In the 1980s one of the country's leading liberal politicians, Luis Carlos Galán created an offshoot of the party – which he called 'New Liberalism' – with the purpose of facing what he called "the country's long moral vacations." His efforts to root out corruption in politics, starting with weaning the influence of narcotrafficking, ending the bureaucratic cake that was split between party ranks, examining the one-sided contracts that the country was signing with the extractive sector, and his unrelenting efforts to look inwards within his own party were put to a halt with his untimely death in 1989.  
This contrasts the position of former President Julio Cesar Turbay Ayala (1978-82) whom in a newspaper interview is quoted as saying that the government's job was to reduce corruption to its fair proportions.  
Corruption, therefore, is not new in Colombia. Seemingly, it is a scourge that will remain in the country for years to come. In spite of propositions and initiatives to fight corruption, it waddles on with impunity.
What now?
Leading politicians from the Green Party (Alianza Verde) proposed and managed to pass through Congress an initiative for a citizen vote on corruption known as the Anti-corruption Consultation.  The questions that will be put to a vote are the following (simplified):
Do you agree with reducing the salary of members of Congress and high-earning state officials?

Do you agree on convicted corrupt politicians serving jail time and forbidding them from contracting with the government in the future?

Do you agree with standard contracting procedures for public bidding contracts?

Do you agree with including the citizens in the budget-making process through public hearings?

Do you agree that members of Congress should be accountable to their voting record by making it public?

Do you agree that all elected officials need to make their income taxes public?

Do you agree that there should be a three-term limit for all elected officials?
It would seem that these common-sense points would be accepted by all, right? They were officially endorsed by all presidential candidates. The debate to pass them in Congress happened before the first round of presidential elections where not endorsing would have been suicide. However, the political parties have not put their weight behind the consultation to guarantee turnout.  
In order for the consultation to pass, it must obtain 50% of the vote and at least 12.5m voters need to turn up on August 26. In any year, with rampant corruption cases making headlines, I would argue that this initiative would easily muster enough votes to pass. After all, who could object? If less than 12.5m voters attend the polls on August 26th, the consultation will not pass. So politicians need not openly contest the consultation (or campaign against anti-corruption). Rather they're likely to dissuade people from turning out to vote.
Para que la corrupción no se siga robando los recursos del país 💰 ¡Pongámosle un tatequieto en las urnas este 26 de agosto! 🙋🏻‍♀️🙋🏿‍♂️🇨🇴 prepárate para salir a votar #7VecesSí ✅ en la #ConsultaAnticorrupción ubica aquí tu puesto de votación https://t.co/5mtDvGLQHs 📌 pic.twitter.com/1OZcLKbi57

— Cons. Anticorrupción (@VenceAlCorrupto) July 29, 2018
The campaign to prevent the consultation from happening has counted on four key elements:
1) Fatigue: As there have been already four electoral processes this calendar year (Liberal Party primary, congressional, first round presidential, second round presidential) voters could fall victim of electoral fatigue. The majority of the votes has already surpassed 12.5m. That is because all parties had an incentive to have a good turnout on those days. The liberal party consultation obtained a meager 700,000 votes in total – out of an electoral coefficient of close to 35m. Unless all parties push, the consultation will have a very difficult time reaching the magical 12.5m voters.
2) Political preferences: Critics of the consultation have argued that it is a tactic by the Green Party to increase in size in the upcoming regional and local elections on October 2019. However, members of the Green Party had in the past attempted to pass the eight points in congressional reforms – without the need of a consultation – eight times, all of them were turned down by congress, some because of a lack of quorum.  The party also suggested having the election on the same day as one of those elections. However critics argued that doing so would unnecessarily favor their preferred candidate – Sergio Fajardo – and bargained to have the consultation on a different date.
3) Cost: Critics have argued that the cost of the consultation COP 60bn -100bn (USD20m-30m) far exceeds the economic savings obtained by the cuts on congressional salaries. Therefore the consultation would not be cost-effective and therefore an onerous expenditure on behalf of government.
4) Redundancy: Critics have also argued that many of the points in the consultation are already partially in the laws but are not adequately implemented, or that to implement them only slight reforms are necessary instead of a full-blown consultation. They have also argued that having a consultation will not end corruption, that corrupt individuals will continue to find a way to take advantage of the state.
These arguments don't pass muster though. The consultation is clearly not going to solve corruption, but it will send a strong message: that the public will hold their elected officials accountable until they are able to produce solutions to this never-ending scourge.
In a nutshell, corruption is bad. It has happened in Colombia for a long time. Some people have proposed to do something about it, clearly it won't be enough to address decades of misgovernment. However, between being on the side of people who want to do something about it, and being on the side of those who know it will happen and opt not to do anything about it, you can imagine what side I will be on come August 26.
Sergio Guzmán is a freelance political risk consultant based in Bogotá. Follow him on twitter @serguzes.
The column El Mohán* is intended as a space to discuss some of the most pressing issues faced by Colombia and the region in these uncertain times. All opinions and content are solely the opinion of the author and do not represent the viewpoints of The Bogotá Post.
*El Mohán is a Colombian mythological figure. He is described as a hairy humanoid figure associated with natural forces such as great rivers and the mysteries lying within the forests. It is said, El Mohán was a shaman who had an anticipated vision of the arrival of the Spanish conquerors and the terrors they brought along.