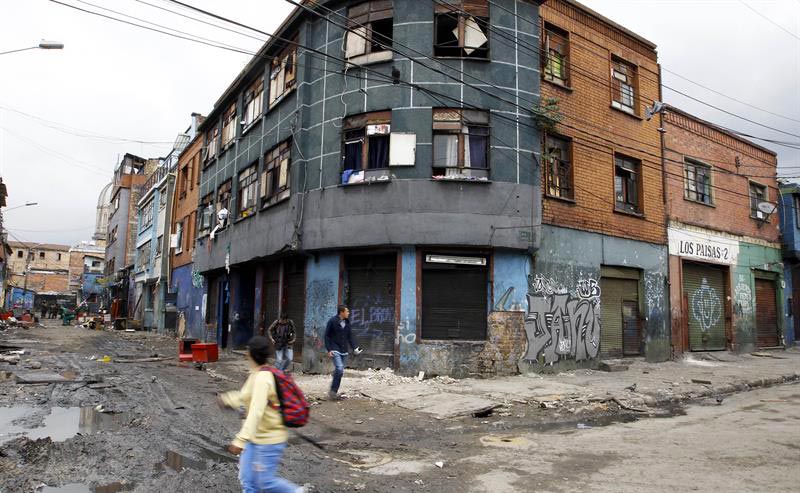 Fallout from Peñalosa's Bronx initiative leaves citizens unhappy and 30 more police officers investigated for mafia ties
---
Two months after 2,500 riot police entered the Bronx neighbourhood to take control of the infamous "olla", which had long been associated with vice and degradation, the raid's repercussions are still being felt.
Citizens and traders of 'new Bronxes', where many former residents have settled, are angry at the increased insecurity in their neighbourhoods. There are fresh allegations of police complicity in the zone's illegal activities.
At the time the operation was heralded as a huge success by security forces and the government alike. Some described it as one of the highlights of Mayor Enrique Peñalosa's term so far, and the mayor has continued his efforts to clean up the area. On July 27, he announced that 40 of the 47 buildings that made up the Bronx were being demolished.
While Peñalosa announced on August 8 that 2,000 former Bronx residents had received help from the district to get their lives back on track, residents of nearby areas have complained about the increased number of homeless people on their streets.
The constitutional court has stated that these people cannot be forced into rehabilitation against their will, and a number of them are now living in areas such as Cinco Huecos, San Bernado, Bosa and La Estanzuela.
"The street dwellers are robbing, assaulting and charging people tolls to enter and exit the neighbourhood", Bosa community leader Hernando Parra told local media.
On August 3, 3,000 traders marched from Carrera 13 to Plaza de Bolívar, demanding that the district take action against alleged increases in insecurity and threats against their businesses resulting from increased delinquency after the Bronx raid.
Other commentators, such as Hugo Acero writing for La Silla Vacia, called on authorities to treat the homeless as citizens who have rights, and to find ways to provide them the care they need.
Other consequences of the raid are the emerging allegations of police participation in the criminal activities in the Bronx. On August 2, Blu Radio accessed official investigation documents stating that 30 police officers would be investigated for mafia ties.
Two of the gang leaders arrested in the raid have named the officers who allegedly took money from gang leaders in exchange for turning a blind eye to drug dealing and other offences.
This is not the first investigation of its kind. On February 15, police officers were arrested on similar charges, highlighting the extent of corruption and the extent to which activity in the Bronx was a deeply organised and wide reaching network.
---