7 Digital Marketing Trends You Should be Using for Your Business
Digital marketing allows you to keep your business alive and thriving. Keep reading for 7 digital marketing trends you should be using for your business.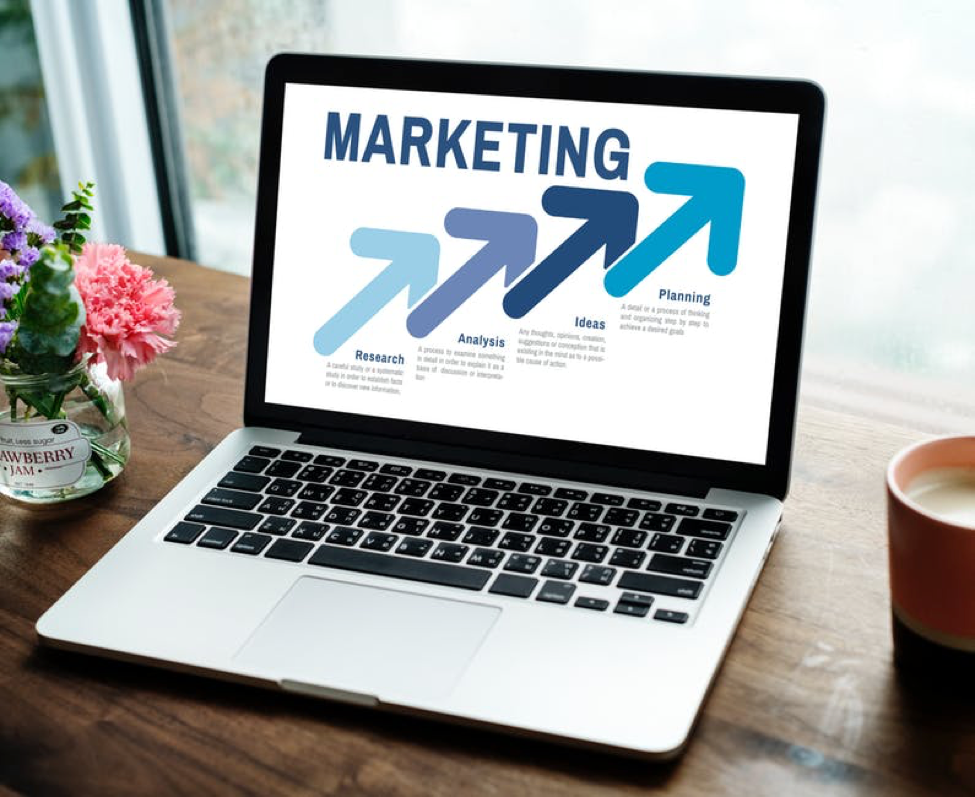 Digital marketing platforms earned about $65 billion in revenue from mobile ads in 2018. No one can dispute the power of digital marketing. Smart and aggressive marketing is what puts your business ahead of the competition.
However, marketing strategies change over time — changes in social cultures, the economy, business environment, and technology fuel marketing dynamics. As a business, you need to stay ahead of the trends to remain relevant in the changing environment.
You must learn and adjust to new digital marketing trends to keep up with consumers. New technology in the digital space is always an opportunity to practice new marketing strategies. Listed here are seven marketing trends that your business should be using.
1. AI-powered Marketing
Gartner predicts that by 2020, 85% of customer-enterprise relationships will not involve human interactions. Many consumers are already, unknowingly, interacting with chatbots. AI and Machine Learning are the latest technologies in automation, not only in marketing but in other sectors as well.
AI marketing platforms are already powering automatic analysis and retargeting, push notification, and even creation of marketing content. Intelligence is a robust tool in digital marketing.
Businesses adopting AI technology in marketing save cost and time in accelerating market growth and adjusting to new shifts. This is due to AI's ability to study and anticipate consumer behavior by identifying patterns in vast volumes of data.
2. Voice Search
Recent improvements in voice recognition have seen an emergence of voice-operated smart gadgets and the rise of voice searches. Google, Amazon, and Apple are the leading pioneers in voice search and verbal command devices.
Voice commerce sales in the US are expected to grow to $40 billion by 2022, from $1.8 billion in 2017.
Many internet users are finding it easier and faster to make voice searches. Voice search is no longer seen a novelty technology but as an exciting new alternative to typing.
Your content and website may need specific optimization to take advantage of voice searches. Long-tail SEO strategies, site organization, and load-time optimization are increasingly becoming vital in tapping into the new voice-driven traffic.
3. Video marketing
A survey by Cisco shows that video will constitute about 82% of internet traffic by 2021. This is led to by the emergence and success of video streaming platforms such as YouTube, Facebook Live, Netflix, Twitch, and many others.
Video is far superior to other forms of content. It is engaging, can be packed with lots of information, and has a high retention rate. Video can be used to draw out actionable thoughts and emotions from consumers in a matter of seconds.
If you have not already started video content marketing, it is high time to do so. With advances in smartphones, media compatibility, file compression, and web design, it is easier than ever to push videos to consumers.
4. Personalization
For many online users, ads are annoying. Therefore, many businesses are investing heavily in data collection and analysis to personalize ads, and emails especially.
Email marketing is still important in today's digital world. Personalized emails are often the final trigger and have a high conversion rate.
Using behavior analysis such as purchase history and demographic and personal information supplied by the customer, it is easy to personalize ads for the right products.
Personalized marketing show the consumer that you actually care about their experience. This advances your customer relationship and builds trust. It also means you don't waste a lot of time and resources pitching and broadcasting to an irrelevant audience.
5. Mobile-targeted Content
More than 60% of the search traffic on Google comes from mobile devices. Google's efforts to show relevant results to mobile users had a profound effect on mobile marketing.
The most recent effort has been the Mobile-First Indexing approach. This is where mobile-specific or adaptable pages are indexed before the desktop pages. This has sparked new web design techniques such as responsive design for creating mobile-friendly pages and content.
Google, in partnership with Twitter, came up with Accelerated Mobile Pages (AMP) to improve the load time speed of mobile sites. AMP is a lightweight HTML version designed for mobile pages.
Google and other search engines do not explicitly insist on having AMP, responsive design, or a designated mobile site. But the low bounce rates on mobile using these solutions significantly improves SERP and conversions.
6. Messenger Ads and In-app Ads
Using in-app ads is an effective way to reach millions of smartphone users every day. There are over 2.5 million Android apps on the Google Play Store.
Most of these apps have in-built marketing opportunities. Messaging apps are the most popularly used, with WhatsApp and Facebook Messenger leading globally.
The leading APAC messaging apps are ahead of Western developers in utilizing messenger ads. But, developers in the West are catching on.
Messenger ads and in-app ads are efficient marketing tools for sending personalized ads to a target demographic. They can also serve as a data collection platform when exploring new markets or testing new marketing strategies.
7. Social Media Marketing
Social media is still one of the most powerful digital marketing trends. If anything, it grows stronger. The reach is expanding as more diverse users continue to use social media platforms. In 2019, there are 3.48 billion active social media users. This represents a 9% increase from 2018.
There are many ways to market on social media. You can use conventional ads, content marketing, influencers, storytelling, and social networking. In addition to that, social media platforms allow you to experiment with different strategies.
Stick to the Strategies That Work
There seems to be a lot to do in keeping up with emerging digital marketing trends. The list is long, and things keep changing. Depending on your business model, consumers, and the product itself, you should have an idea of where to focus your marketing efforts.
Judging from the trends, businesses need to get more aggressive in digital marketing.
Marketing is an expensive venture that requires careful consideration and judgment. Many businesses spend years and millions of dollars to come up with effective marketing schemes. At the end of the day, it is all about figuring out what works best for your business.
Read more from our business segment and learn about the latest business news. 
This is a sponsored post.