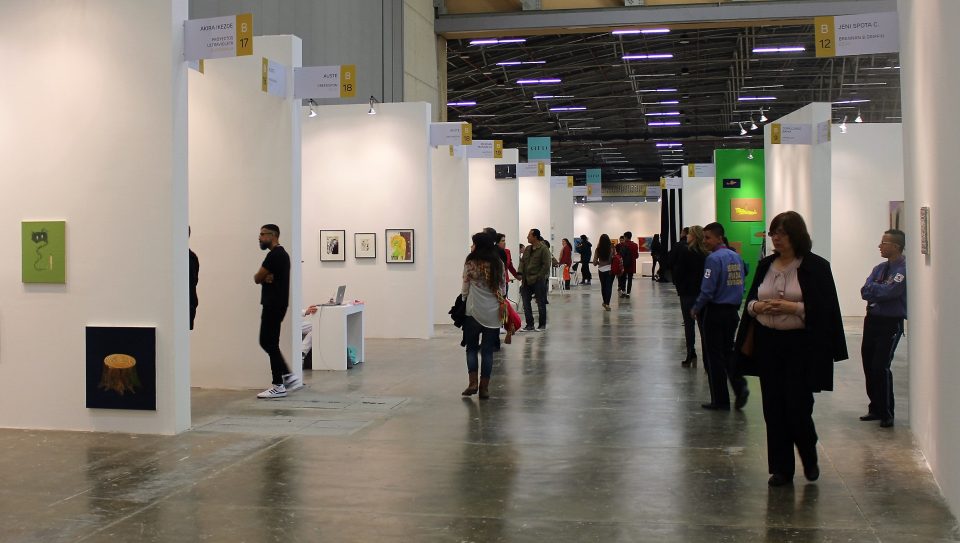 Now twelve years old, this year's ARTBO, one of the biggest events in the Latin American art scene, boasted over 35,000 visitors from all sectors of the art world.
---
As the doors closed on the 12th edition of ARTBO, the organisers could rest easy as some impressive numbers reflected the success of the event. 35,000 visitors had been able to enjoy the works of more than 70 galleries from 28 cities around the world. Over 3,000 pieces had been exhibited by 500 artists.
The International Art Fair of Bogotá (ARTBO), organised by the Bogota Chamber of Commerce has become one of the most important events in the Latin American art scene. Among the attendees were 600 international curators and gallery owners as well as  26 journalists from around the world, who joined the Colombian media in covering the event.
María Paz Gaviria, the director of ARTBO, stated that this year the event had matured, with artistic content that was even more illustrious than in any of the previous years. "This gave more dynamism to the business, as it brought together an unprecedented number of national and international visitors," she added.
Reactions to ARTBO
Some of the gallery owners who visited confirmed that it had been an exciting experience. Chris Viaggio, a partner at New York's Greenspon Gallery, said, "this is our first time presenting in Colombia and it has been wonderful and interesting because we came with a young artist (Austé) who is practically unknown here and the public reception was very good. For us it is very important to make contacts with people here and to get to know the Colombian public. "
Of course Colombian art was at the forefront of the the event, with strong participation from all sectors. "We have attended ten out of 12 years of the fair and we play up the local aspect which is something that always brings advantages. All of the days were successful, but the first day of the event was exuberant. It was full of people with concrete interest that they followed through there and then," said Lucas Jaramillo, commercial representative of the Galería La Cometa
He added, "This year there has been more interest in contemporary artists and the active participation of serious collectors representing interesting institutions like museums and foundations."
Colombian artist, Carlos Velásquez who runs Rat Trap, a printed art and publications project said: "It was a surprise for us to be invited, but it was very important to come with the things that we have made. I think this section of the Libro de Artista is fundamental because it is a space that manages to relate works of art to people, where perhaps in a formal gallery there would be more distance. Everybody has come here, from school children to housewives to collectors."
---
By Linda Gomez