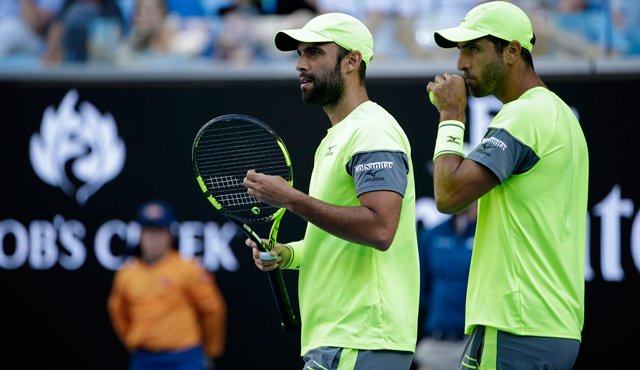 Australian Open final, baseball champions, Club Colombia Championships and the first match in the World Series of Boxing, stay up to speed on the Colombian sporting performances last month.
---
Cabal & Farah Australian Open final
Colombian duo, Juan Sebastián Cabal and Robert Farah, were defeated 4-6 4-6 in little over an hour and a half in the men's doubles final of the Australian Open. The 11th-seeded pair, who came into the final with high hopes after beating the seemingly ageless Bryan brothers, were not able to overcome the Austro-Croat combination of Oliver Marach and Mate Pavić. The Europeans broke serve with the score at 4-4 in both sets to claim the title in a tense match, a victory made all the more impressive given the two have only been playing together since last March.
---
Colombia beaten by 5-0 Cuba in World Series of Boxing
Home advantage proved key as the Cuban Domadores dismantled the Colombian Heróicos 5-0 in the first round of the eighth World Series of Boxing in Havana. Having been narrowly defeated in last year's final by the Astana Arlans of Kazakhstan, the Domadores began the tournament in style, outclassing their Colombian counterparts in all five bouts. A particular highlight was the middleweight clash which was abandoned at the end of the first round after a demolition job by Arlen Lopez. Next up for the Heróicos, who reached the semifinals in 2017, are Caciques de Venezuela on February 23, where they will hope to bounce back from this crushing defeat.
---
Related: 2018 in sports: give the year a sporting chance 
Leones de Montería remain national baseball champions
The Leones from Montería retained the Colombian Baseball league title – their third overall – after they edged past the Toros from Sincelejo with a 5-3 score at the Estadio 20 de Enero, clinching the series 4-3. Yet victory in the derby, known as el Clásico de La Sabana due to a savannah separating the two cities, may not have been as satisfying as it should have, after it emerged that the Leones would not be participating in the Latin American World Series this year due to logistical problems.
---
Sebastián Muñoz slips in third round of Club Colombia Championships
Sebastián Muñoz finished in 47th place at the Club Colombia Championships, ending with a bogey for a one-under total score of 70 and failing to recreate his masterful performance from two years ago.The tournament was won by Englishman Ben Taylor, the first of his professional career, with a dominant display of a four-under 67. For Muñoz, it was the third round that proved to be his downfall, finishing with a four-over 75 that undid his good work in the previous two. A final round score of 70 was not enough to propel him back up the leaderboard.
---