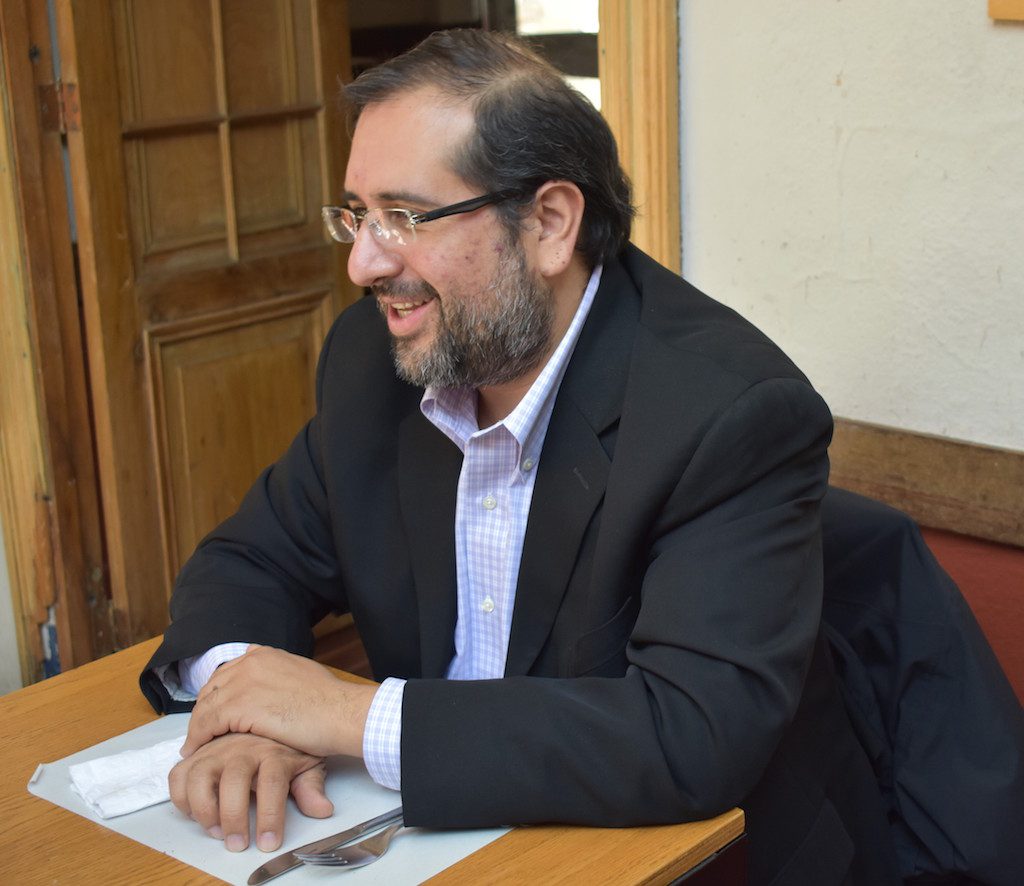 Mauricio Peña, the musical director of the BLAA, tells us about how they work to make music affordable and go beyond the classical.

---
The Biblioteca Luis Ángel Arango celebrated its 60th birthday this year. As well as a library housing two million books, the huge space in the Candelaria is home to a popular concert hall which was built a few years later. We caught up with musical director Mauricio Peña to find out more about the story of this extraordinary space.

He starts by explaining that their mission is to preserve and promote all Colombian music, which is not always easy in a music hall that was built 52 years ago. "The way it is set up, the whole concept was for classical music," he says. "We had to think about how it becomes something for Bogotá and for Colombia that includes classical music, but which also reflects the country itself."

That's why you'll find a mix of genres on the programme. Next year Ensemble Sinsonte, who play traditional Colombian music, will be performing just a week after Pflanzplätz bring traditional Swiss music to the stage.

Another aspect that the BLAA pride themselves on is making music – especially classical music – accessible. Peña explains that there's a reason that the events are good value, but not free: "While we are deeply committed to maintaining an affordable price, we are also deeply committed to not turning them into for-free experiences." Tickets usually cost $6,000 – $10,000 and he says they have never had any complaints about the price, commenting that: "It must cost something, the price symbolises the value."

Related: The sounds of Leo Kopp in Bogotá
And there's plenty to look forward to – both this year and next. Peña is particularly excited about 'Colombia se compone' in the last week of November, which will see various talks, workshops and conferences to mark the launch of three recordings. "Two are by Colombian composers Francisco Zumaqué and Johann Hasler, the third is volume three of a collection of works by Colombian composers commissioned by the banco de la República."

There's already some heavy hitters lined up for 2019. "We start on February 15, opening our series with Blanca Uribe. And we have all sorts of ensembles, we have a percussion ensemble, a saxophone ensemble. The string quartet Diotima, will be premiering a string quartet by [Colombian composer] Carolina Noguera commissioned by the bank, as well as Bartók's quartets." Keep an eye out for Chicago's Third Coast Percussion, the organist Hansjörg Albrecht from Germany and the French guitar Cuarteto Éclisses and Der Musikalische Garten from Switzerland.

While the concerts are important part of their mission, the other key element is nurturing and promoting young talent. This brings us to the 'jóvenes interpretes' programme which began back in 1985. "We realised that you could not become a world class music hall if you don't have musicians in your country who want to become world class performers."

It is a very competitive process where young people perform in music halls throughout the country on various different instruments. "It gives the kids a real sense of being a professional musician."
Peña's picks
We asked who the three big names to watch were in Colombian classical music. "Santiago Cañon, definitely," he says. "He has studied with great teachers, he has travelled the world, he has competed in very important cello competitions, so he is part of the international classical music scene, and this is hard for a Colombian."
His second pick is Cuarteto Q-Arte. This group of teachers from the Universidad Nacional are a string quartet focused on Latin American music. "This is not a new idea in Latin America. But here in Colombia, it wasn't expected that they would be successful and they have founded a string quartet festival. The connections they make with Mexico, with Chicago, this is outstanding."
Last but not least, "Edwin Guevarra, he's a guitarist. In a way, he is in the middle of the other two: he is based in Bogotá, he teaches and has a huge impact on his students. He also has a very fine technique; very delicate, very clean."