Two-times BMX gold medallist Mariana Pajón comes close to a hat-trick but finishes just behind Bethany Shriever from Great Britain, to claim silver.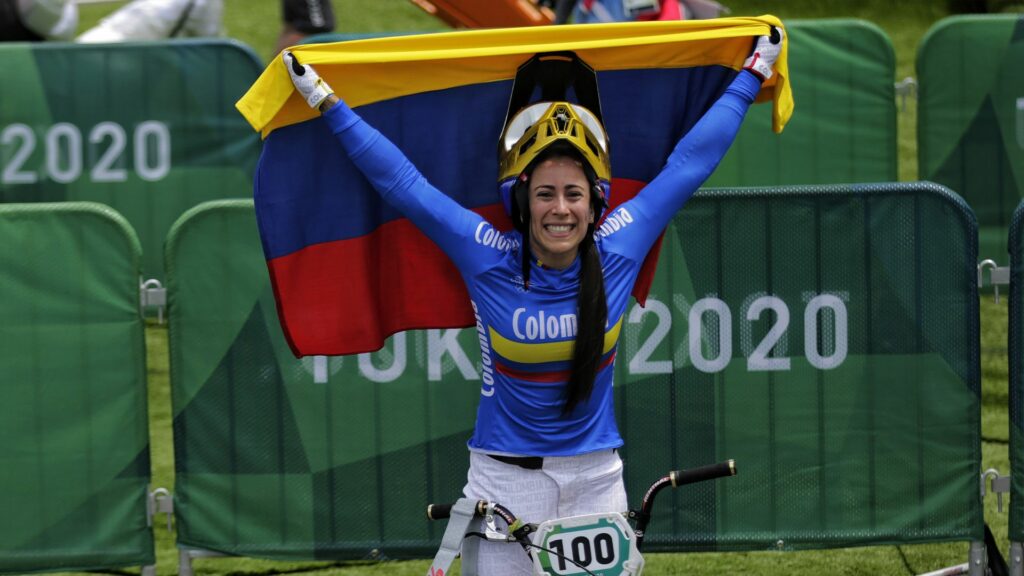 The 29-year-old specialist on the BMX had won all her heats and also walked comfortably through the semi-finals with a first, a second and a fifth place, Shriever on the other hand, won all her three semi-finals at the other half of the schedule and so Pajón was warned.
In the final, Shriever had the best start and immediately took the lead ahead of Pajón. The Colombian's didn't come out of the starting gate that quick and saw herself involved in a battle behind the quick Brit. Pajón managed to battle to second place after the first turn and the most successful Colombian Olympian of all time pushed hard to come next to Shriever on the final stretch. However, the Brit just managed to held onto the lead and finished centimetres before Pajón, who won her third Olympic medal and the first one that wasn't gold.
Pajón didn't have a great preparation for the Olympics and her dominance in the BMX world had faded over the last years, but the Olympic Champion from London 2021 and Rio 2016 was still one of the favourites for the Olympic title. Nevertheless, Pajón was very happy with her medal and her performance. "This is worth just as much as gold to me" she said after the race.
Another bronze for Carlos Ramírez
In the men's tournament, Carlos Ramírez surprised with the bronze medal. The final was won by Dutchman Niek Kimmann, who raced the tournament with a fractured kneecap, after a crash in training, ahead of Kye White from Great Britain and Ramírez. Vincent Pelluard, Pajón's husband who also races for Colombia, stranded in the semifinals.
Ramírez was the last rider out of the starting gates, but after his slow start, he fought himself back to fourth place in the first turn. The 27-year-old Colombian held that place until the last turn, where he benefitted from a crash from Joris Daudet from France, who had a comfortable lead over Ramírez entering the last turn, but couldn't stay on his bike after an error, leaving a place to the podium open to the Colombian. It was Ramirez's second Olympic medal, after he also managed a bronze medal in Rio 2016.