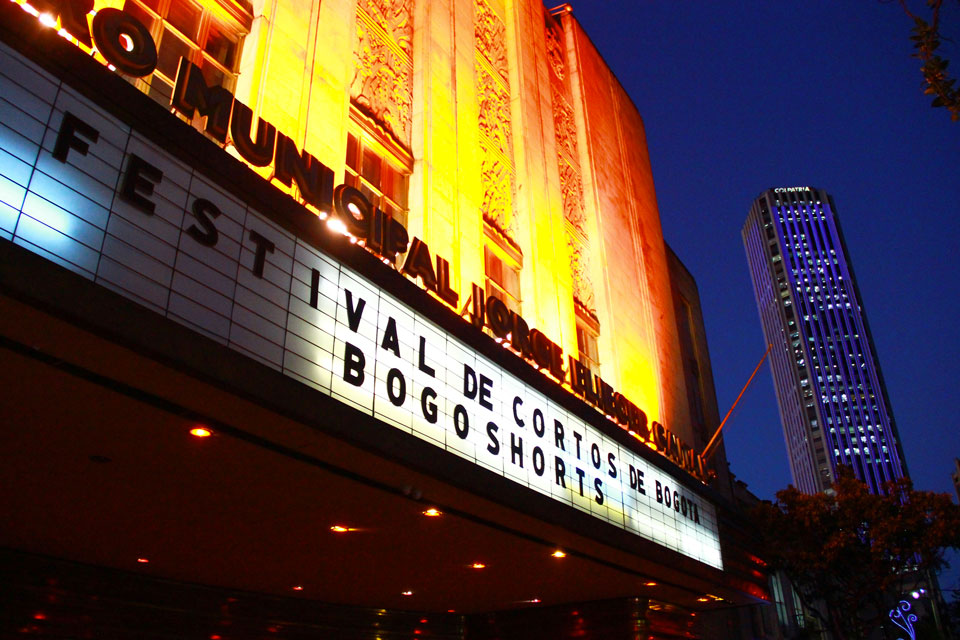 The Bogotá Short Film Festival, Bogoshorts, returns this December and, as Angélica Cardozo explains, it promises to be nothing short of amazing.
---
If you've ever wondered what makes short films so good that they deserve their very own festival, you need look no further than the fourteenth edition of Bogoshorts. Go along to one of the showings between December 6 and 13 and find out why it's often the little things that matter.
Short films allow filmmakers to explore big ideas in a restricted framework. Since there is such a limited amount of time, producers need to cram a lot into 10-15 minutes, which pushes them to use different – and often more innovative – ways to tell their stories.
Who can forget the memorable Trip to the Moon by Georges Méliès, that is only 14 minutes long? Or the 17 minute An Andalusian Dog by Luis Buñuel and Salvador Dalí?
With over 380 films on offer at venues throughout the city, organisers hope this year's festival will attract more people than ever. Their tagline 'Busy? Then you don't know Bogoshorts' plays up the tiny amount of time the films take to watch and challenges audiences to fit the festival into their schedules.
The official poster has been designed like a colouring book, which Jaime Manrique, founder and director of the festival, explains is an invitation for each person to make the festival their own.
Bogoshorts will include art exhibitions featuring photography and illustrations that have been inspired by the genre. There will also be various special events such as Bogoshorts degusta, where some of the best chefs in the city will transform dishes from the silver screen to silver platters, cooking up short film-related cuisine.
Film highlights include:
Frankenstein está vivo: a whole evening of shorts dedicated to Mary Shelley's infamous monster on December 10.
Fantasía en la memoria: 50 years after Walt Disney's death, watch the original version of his classic Fantasia.
Una década en Contravía: the Cali-based production company celebrates its first ten years by showing ten important national films.
Pick and mix
The festival is divided into 12 sections so you can take your pick from this smorgasbord of cinema. They have improved sections from previous years, as well as added some new ones.
Festival favourite, the newly named Colecciones section, covers some interesting themes from films about animals (particularly the humanisation of animals) to a very meta collection of films about filmmaking. There's something for everyone in these groups of films on love, sports, food, LGBTI and ecology.
Panorama presents a whole cross section of Colombian cinema, including fiction, documentaries and animation. Conexión, back for its second year and fast becoming a festival essential, offers a space for countries that have enormous cinematographic potential that they want to develop. This year will feature short films from Latin America and Spain.
Then there's the Festivaleando section which brings you the crème de la crème – some of the best offerings from top international film festivals. There's European animation from Barcelona and Annecy, and horror from Mexico's MorbidFest.
Some cities (like Berlin) have an almost symbiotic relationship with cinema, which is celebrated in one of three new sections, Viva la ciudad. There's also ChiquiShorts with animation for the young and young at heart, and World Tour showing the best shorts from Turkey, Switzerland and Poland.
Manrique says that it took a team of 15 curators five months to pick the very best from a selection of 3,800 shorts from 125 countries. "During the festival, 380 short films will be screened, of which approximately 70% are international and will be subtitled in English for foreign audiences".
Cine Tonalá will be the official venue for the festival, but the screenings will take place in 16 other venues throughout the city, including the Centro Ático of the Pontificia Universidad Javeriana, the Cinemateca Distrital and the National Museum of Colombia.
Visit www.bogoshorts.com to find out more about what films are showing and where you can watch them.
---
By Angélica Cardozo