Which Bogotá churches are most worth a visit? There are 1,544 of them throughout the city, Ángela Forero-Aponte gives nine recommendations.
---
Colombia's capital is home to some amazing buildings if you know where to look, and among the best of the city's hidden architectural gems are in the form of its many religious buildings. It would be too much to visit all the Bogotá churches in one day, given the city's size, so better to spread your visits over two or three days.
This overview of nine Bogotá churches starts in the south, in the neighbourhood  of 20 de Julio, and ends at the Salt Cathedral in Zipaquirá, outside of Bogotá, but a must-see.
Santuario del Divino Niño del 20 de Julio
One of the most important pilgrimage sites in Bogotá, worship here began in 1935 when Father Juan del Rizzo commissioned an image of the Divine Child to spread this devotion. It is housed in a small chapel behind the high altar and the church hosts a marble statue of Christ resurrected, appearing to emerge from the wall. Its beautiful stained glass windows and hanging lamps also stand out. On Maundy Thursday this year there is usually a concert by the Symphonic Band of the church's affiliated school.
Calle 27 Sur #5A-27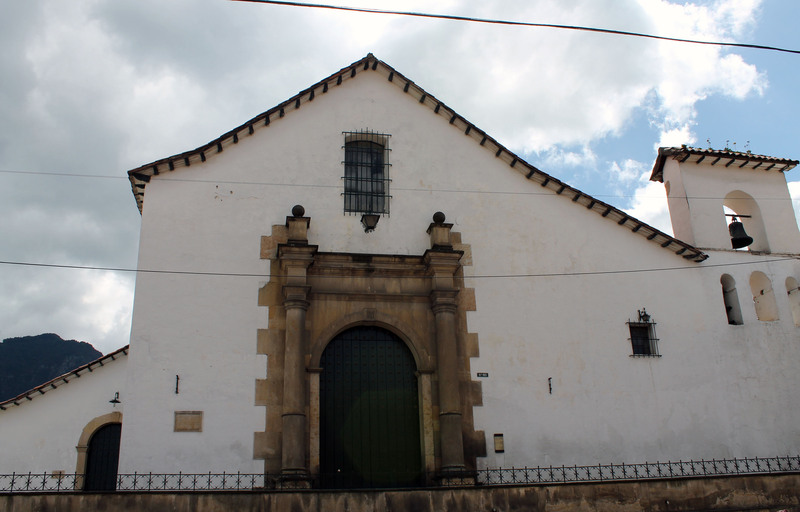 Santa Barbara
This 16th-century church was constructed after lightning hit a local couple's house back in 1565. The husband, grateful for their having survived unscathed, had a chapel built on the site and devoted it to St. Barbara, whose association with lightning has made her patron saint of those who work with explosives. Works by renowned 17th-century painters can be seen here.
Carrera 7 #4-96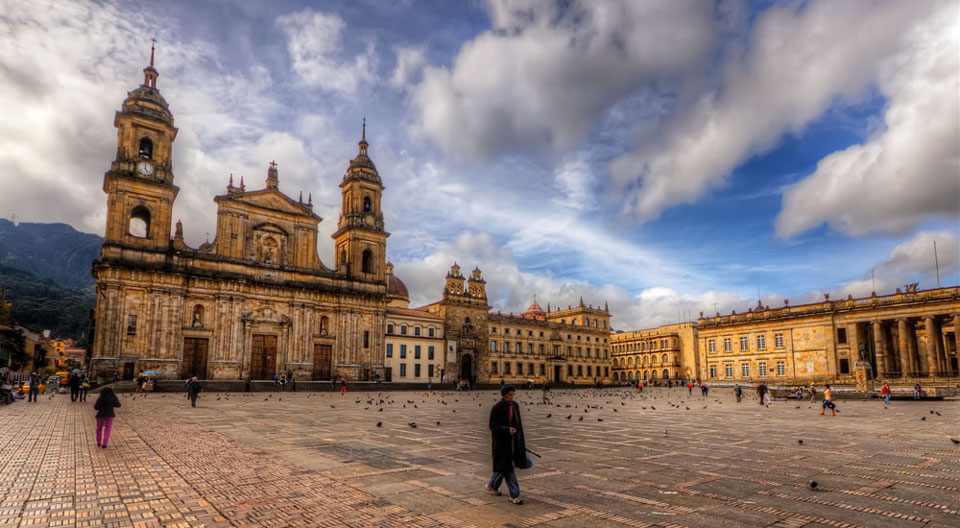 Catedral Primada de Colombia and Capilla del Sagrario
At 5,300 square metres in area, Bogotá's cathedral is the largest in Colombia, and one of the biggest in South America. Built between 1807 and 1823, it holds the remains of Gonzalo Jiménez de Quesada, founder of Bogotá. The cathedral was declared a National Monument in 1975 for its architectural and cultural value. Its recently restored organ – a hidden treasure of Bogotá – can be heard under the skilful touch of internationally renowned players at free concerts offered one Saturday per month between March and September.
Carrera 7 #10-80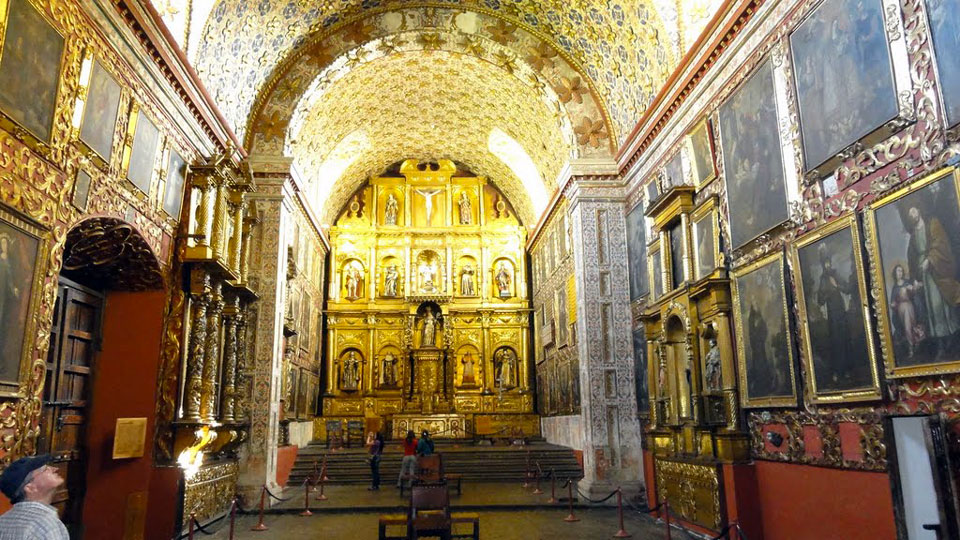 Iglesia Museo de Santa Clara
The only fragment left of the former Royal Monastery of Santa Clara, this museum-church is predominantly Baroque with some Renaissance characteristics and Mudéjar-style lattices. The Iglesia Museo de Santa Clara offers guided tours where visitors can learn about life in the convent, Baroque architecture, and colonial imagery. Entry is free on Sundays.
Carrera 8 #8-91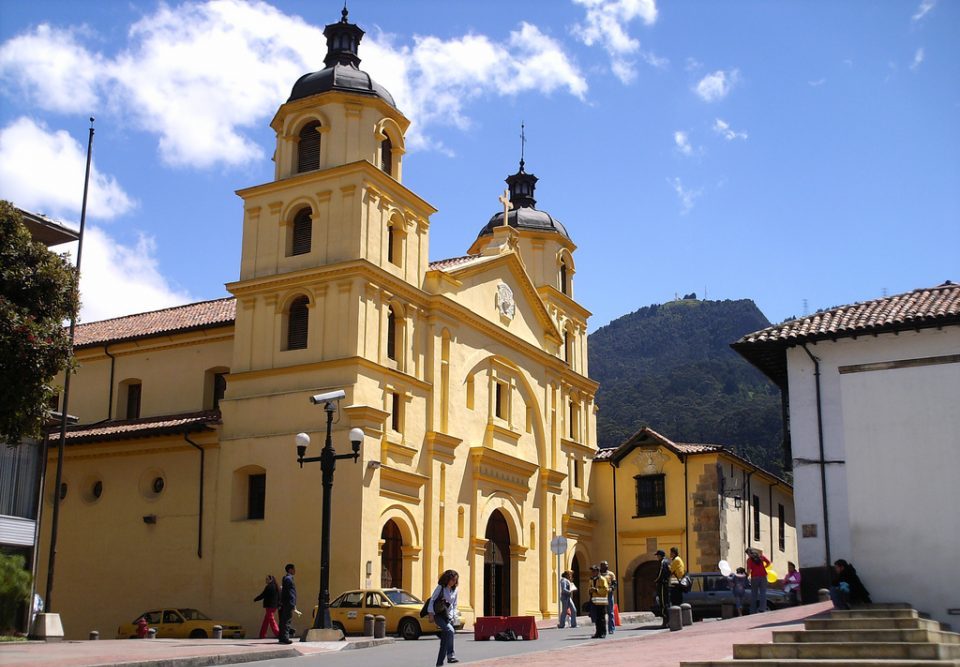 Iglesia de la Candelaria
A former convent and hospice, this National Monument is rich in history, having endured demolition and reconstruction, judicial quarrels and expropriation as well as general wear and tear. Now fully restored, the building exhibits some astonishing works of art – The Death of Saint Joseph by Pedro Alcántara Quijano, among them – on the ceiling of the central nave.
Carrera 4 #11-62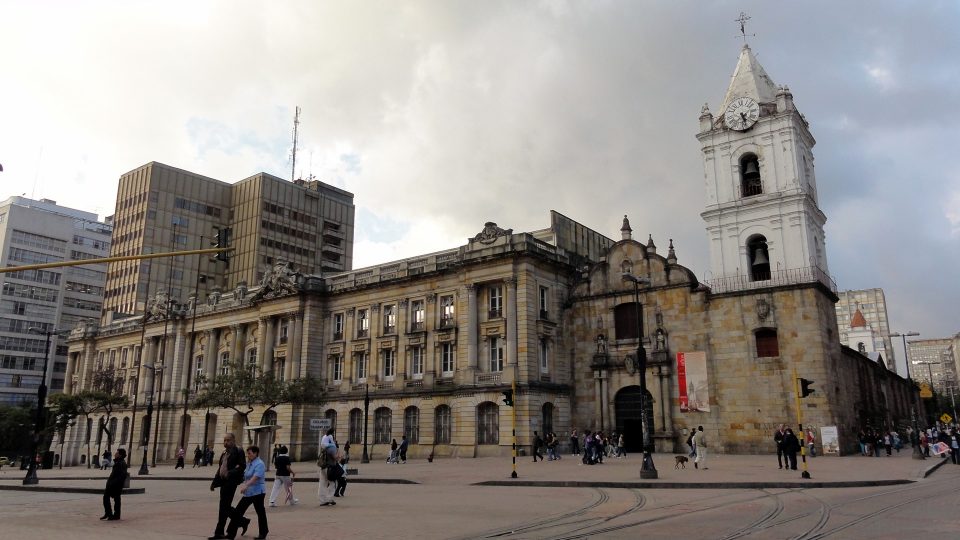 Iglesia San Francisco
Construction started in 1557 with a single nave, to which small chapels were added due to the growing number of worshippers. This church is well worth visiting for the aesthetic importance of its colonial artwork, considered among the most representative on the continent. Its walls are covered in finely carved wood and coppery gold, majestic ornamentation not to be missed.
Carrera 7 with Avenida Jiménez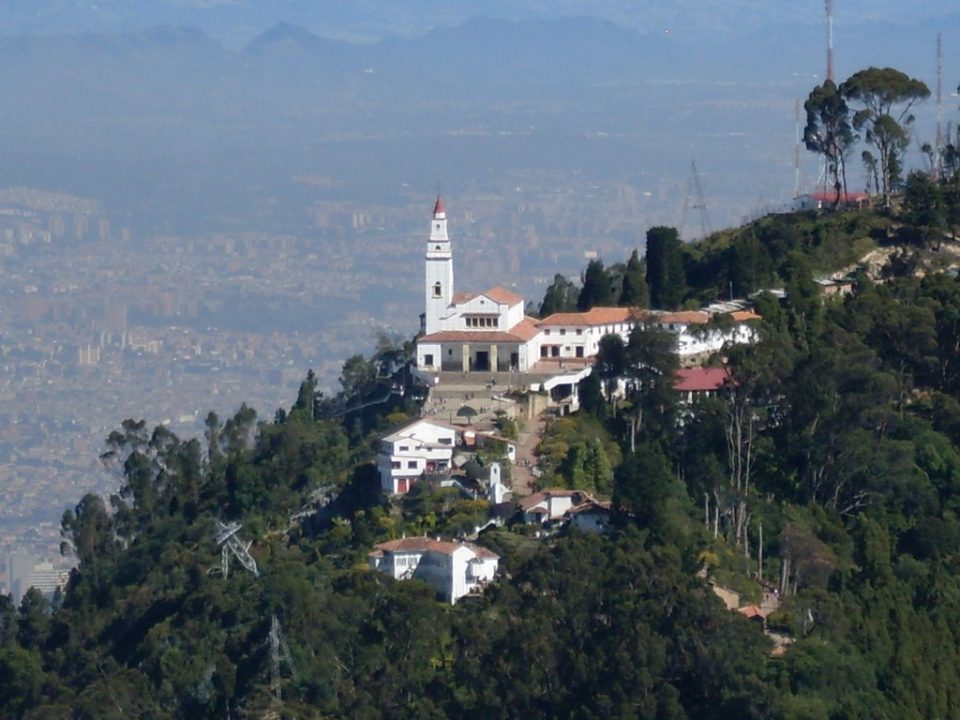 Santuario de Monserrate
The chapel originally devoted to Our Lady of Montserrat in 1640 is now home to the more popular 'Fallen Lord of Monserrate'. Access by foot is free along the main pathway. Both a cable car and funicular railway are also available. Monserrate undoubtedly offers breathtaking views over the city and it is one of the busiest pilgrimage sites during Holy Week when an estimated 120,000 people climb the mountain – some on their knees – in gratitude for favours received. The Stations of the Cross here are adorned with beautiful Florentine statues.
3,152 metres above sea level in the Cerros Orientales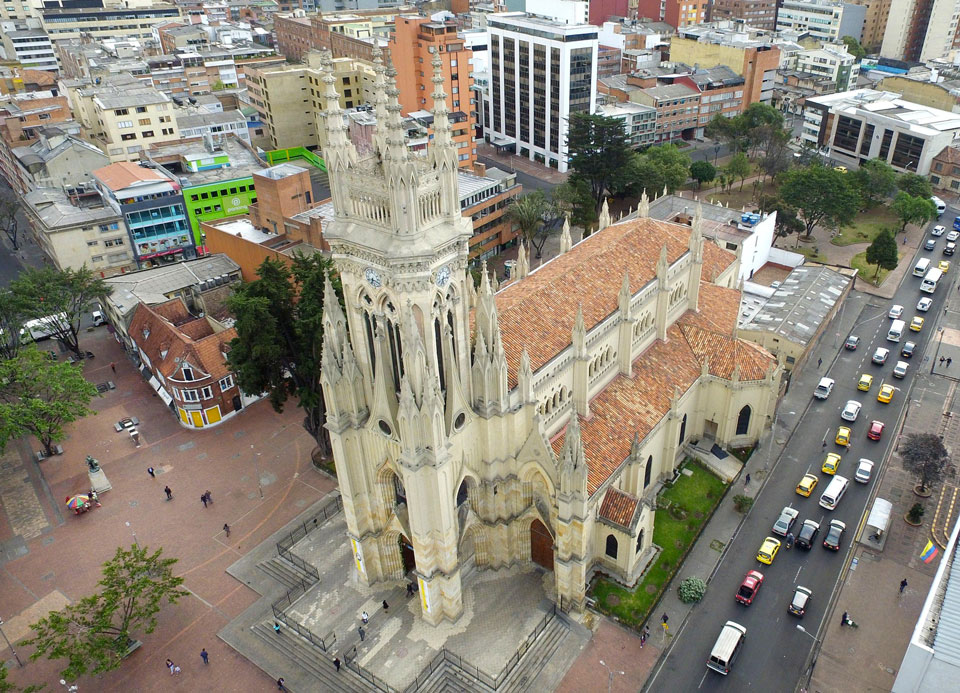 Basílica Nuestra Señora de Lourdes
The first Neo-Gothic construction in Colombia. Built in 1875 and most recently restored in 2014, Our Lady of Lourdes was designated a minor basilica by Pope Francis and boasts stained-glass windows by artist Walter Wolf, and a German pipe organ.
Calle 63a #10-09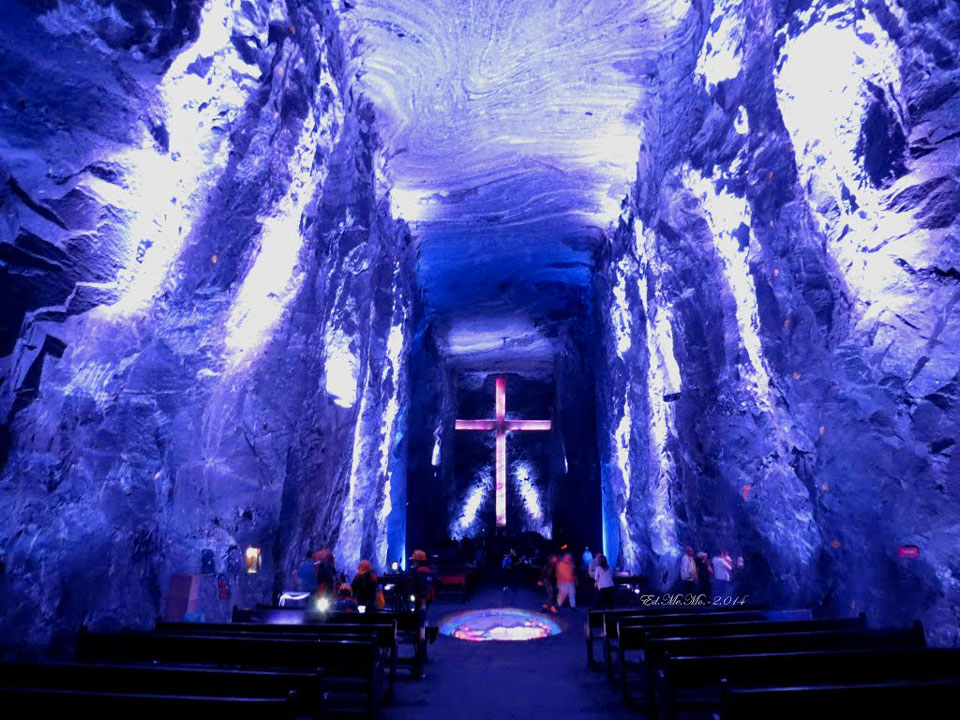 Catedral de Sal
Heading 30km north of Bogotá (and some 200 metres deep), the 'Salt Cathedral' is in fact a church – and popular place of pilgrimage – built within the tunnels of an old salt mine. Interesting to visit are the 14 small chapels of the Stations of the Cross, each one symbolically illuminated with coloured light and a cross and kneeler carved into the halite rock. The three naves – with carved representations of the Creation of Adam and the Pietá – are interconnected by crevices symbolising the birth and death of Christ. The cathedral is surrounded by the Salt Park and Museum complex.
Zipaquirá
---