For many, the holiday season is a time to take the foot off the accelerator at work and focus on family, festivities and fun. But for others, when the orders start rolling in for Christmas it marks the start of his busiest time of year. This latest edition of Bogotá Works is dedicated to all those people with jobs like Felipe Ferrer – for whom Christmas brings an increase in stress and sleepless nights at work.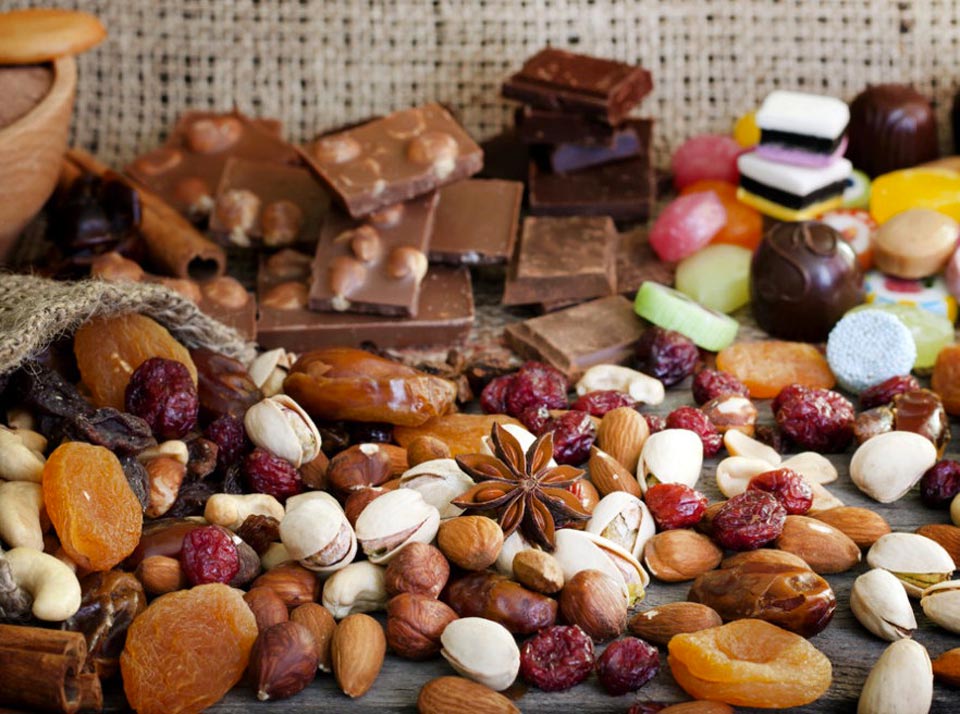 Felipe hadn't planned to go into the catering business, but he likes working according to his own timetable and not doing a nine-to-five job in an office. Two years ago he decided to turn his life-long passion for food into a business, and now he owns a catering company called La Esencia.
The busiest time of year is the huge Christmas trade. According to Felipe (nicknamed Pipe), "Christmas changes our business. Things start to revolve entirely around events and things are directly focused on businesses." He explains that the rush "begins on the Día de Velas [Day of Candles] on December 8, but really the nine days before Christmas [a period known as Novenas] is when work really picks up." During those days, it is not unusual for him to wake up at 5am to begin cooking, and then work until 10pm at night.
The 28-year-old's hard work developing the company is starting to pay off. La Esencia offers a range of services – from providing snacks for corporate conferences to making huge quantities of desserts for restaurants. Felipe is especially proud of their sweet creations. One of his favourite items (both to make and eat) is his chocolate made with dehydrated fruits. He says the desserts are "our real strong point and sell the most. We are increasingly making desserts specifically for events, like cupcakes."
Hampers (anchetas) are one of the most common gifts given to employees. As Felipe explains, "companies in Colombia are focused on giving food-related items." He tells me that the main reason for this is that food is a safe bet – "at Christmas, everyone loves to eat."
The hampers make great gifts, but also mean more work for the entrepreneur. "If I am doing hampers, it will start even earlier, maybe like December 1. That's tough! You are up until one or two in the morning putting them together – and it's not just putting them together, I have to go, find and buy the products and then think about how best to put it all together."
Christmas in Colombia? Here's all you need to know about it!
Companies are not the only ones to request Christmas services. "Families also ask for Christmas dinners. These are important times that families share and people come from all over the world," he says. "Not everyone has time to cook elaborate things. That is where we come in!"
Knowing that he is part of these special family occasions is Pipe's favourite part of this busy time. He also loves the variety involved in his job, and likes that Christmas means more hampers and fewer desserts – the change of pace keeps the work interesting.
Of course, no enterprise is plain sailing, and one of the things that Felipe doesn't enjoy so much are the fluctuating costs. He tells me, "It is completely different making a hamper in September than in December – you could have the same ingredients but the cost is so much higher in December." Added to that, he says, is the fact that clients seek significant discounts. The choice for him, is whether to accept major contracts that are not lucrative or accept smaller contracts in which he can make a significant margin.
Also, while Christmas is one of the busiest times of the year, one worry for Felipe is that the rest of the year is somewhat uncertain. When a business is focused exclusively on events and seasons, it can be difficult to predict workload or ensure any kind of fixed income, which can be rather stressful.
Other concerns for him as a small business owner are the major competitors who can offer huge discounts because of the quantity of food they produce. He says, "I have had to turn contracts down in the past because we simply do not have the manpower to do them – it is a vicious cycle, I can't afford to do the big contracts because you need to pay for so many of the products up front, so they go to bigger companies. But how can I compete if I can't get the initial capital together to do so?"
For now at least, Felipe is focussed on the upcoming festive season, keeping one eye out for special products to put in this year's hampers, and coming up with inventive ways to keep his customers happy and sure to return.