Daniel Caicedo gets hot under the collar at Bogota's cheeky Burlesque venues
---
Burlesque. From the Italian/Spanish burlesco, meaning "mocking": a parody, a comically exaggerated imitation of something. Today the word is most commonly associated with a certain style of performance.
Most people imagine something somewhere between a striptease and a cabaret show. But burlesque is more than that. Yes, it is characterised by its sexiness, but beyond that it seeks to lampoon popular culture. There's an element of playfulness, comedy, and absurdity to it.
So, with its decidedly provocative and sometimes bizarre acts, I was curious to find out: is notoriously conservative Bogota ready for burlesque? Maybe, maybe not: but the people at The BOAR Collective, La Incubadora Burlesque, and the oh-so-saucy Ilanna Denofte are willing to find out!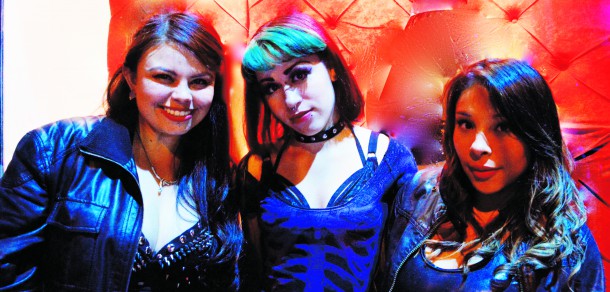 And so I found myself one Saturday night in la Zona Rosa at the swanky Paleo Bar.
"We [The BOAR Collective] wanted to do something that had never been done before in Bogota" said Paula Rubiano Aza, one of the event organisers of the cheekily named 'BOARlesque Bogota – Ciudad del Pecado'.
"We wanted to do something new and different and crazy. Something that went with the off-beat character of our collective. Burlesque just made sense".
Mauricio Vanegas, the other BOAR Collective representative at the scene just happened to have all the right connections.
"I've worked with Suicide Girls and knew Ilanna Denofte from that", Mau told me. Ilanna is a popular Suicide Girl who has lived in Mexico for the last year, where she picked up burlesque dancing.
"We called her up and she was totally up for it. Then La Incubadora Burlesque Bogota approached us at some point and said it wanted to be involved, so from there it was just a matter of getting the venue".
That was the hard part. "People in Bogota don't know what burlesque is!" Paula and Mau confided. "We got turned away at a few places. We had to do a preview for the owners of Paleo because they were worried that it wouldn't be 'their thing'. They thought we wanted to do a strip show!"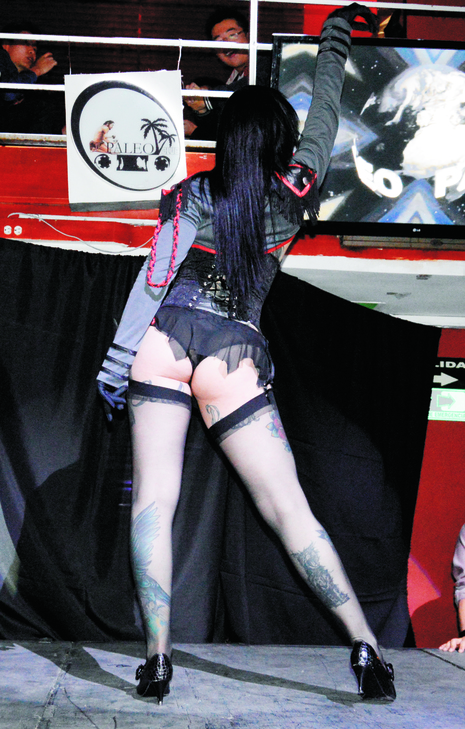 And the audience didn't know what to do with the show either. When Laureline Medusa, Samanta Macana, and Jessica Kitten Dom of La Incubadora came on for the opening number: there was a weird sense that people didn't know whether to watch or to look away. Some actually chose the latter. However, the few of us who had seen a burlesque show before were cheering and shouting support.
"That's important" the girls told me after the show. "Burlesque, perhaps more than other types of performance, requires audience participation. It's hard to do what we do if we can't engage with the public".
Then Ilanna came on stage, mesmerising the crowd. Ilana was spectacular to watch as the sole American Indian during a Wild West number.
"That was the coup de grace!" Ilanna later remarked. "We had a really tough crowd, but if that didn't get them off their seats, nothing would".
"Burlesque is new and edgy in Bogota," Ilanna said. "It's to be expected that people are going to be uncertain as to how to react. So they simply don't".
Overall though, the girls say it was a fantastic experience and the turnout, despite the extortionate cover, was good.
"We're all new to this", Jessica assured me. "But we want to keep doing more. Burlesque is all about sensuality and pushing people's buttons. It'll take some getting used to, but that's exactly what we like to do".
---
By Daniel Caicedo