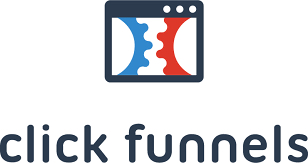 When searching for the best online marketing solutions to utilize, you must have come across both ClickFunnels and LeadPages. These two do a fantastic job at boosting your conversion rates, turning prospects, and leads into sales. Choosing which one to use is a task which can drive you nuts!
If you are looking for the best answer when it comes to ClickFunnels vs LeadPages then you have come to the right place. We will look into these two in detail, in the simplest form ever.
What are Landing Pages and Funnels anyway?
Growing e-mail lists, selling products, and reaching out to more customers is the ultimate goal of any business with an online presence. In a nutshell, landing pages and funnels are those essential elements in your lead generation strategies. However, they are different;
Landing Pages – these are individual web pages where you send your traffic to, with the hopes of capturing their details such as e-mail addresses which you can use to encourage future purchases. A CTA (Call to Action) button is included to guide the customer on what they want, as they can also make purchases from the same web page.
Funnels – these are series of pages which are sophisticated in a way. They guide the customer through a series of pages to an end goal, which is usually to convert the leads into sales. Just like landing pages, funnels too have CTAs, as they capture important customer details along the way.
Every funnel does not have to lead to hard a sale as others may be used just to get subscribers to a mailing list or helping the customer sign up for a free trial. One can have several types of funnels on their site which perform different functions such as;
Nurturing leads
Converting leads into customers
Upselling customers
Turning customers into affiliate marketers for your products
What is ClickFunnels?
Developed by Russell Brunson, ClickFunnels is a marketing software which allows you to create conversion-optimized pages to use in your sales funnels.
Features of ClickFunnels
The ability to build a series of webpages
Drag and drop features which make it very easy to use
Up to three funnel features, i.e., events, leads, and sales
Customizable sub-funnels to cater to the needs of different clients
Payment gateways such as Taxamo
Supports third party processors to help track purchases
Pricing starts at $97 per month for the basic plan.
What is LeadPages?
LeadPages is a cloud-based service structure which has mobile responsiveness and can be easily built with its drag and drop editors. It entails a specialized landing page software & analytics, and online sales funnels.
Features of LeadPages
Access to over 100 LeadPage templates
Fashion landing pages
Pop-up forms
Ease of monitoring Return on Investment through its clear campaigns
SEO-friendly pages
Timed display triggers
Simple WordPress plugins
Exit intent
Free hosting on their subdomain
Double opt-in to generate leads from blog posts, articles, and on-page content
Standard plans start at $25 per month.
Verdict
If you want to know which one works best for you, well, it all depends on what you fancy the most. Try the free trial first before committing to long-term investment.